Cinnamon Molasses Dog Biscuits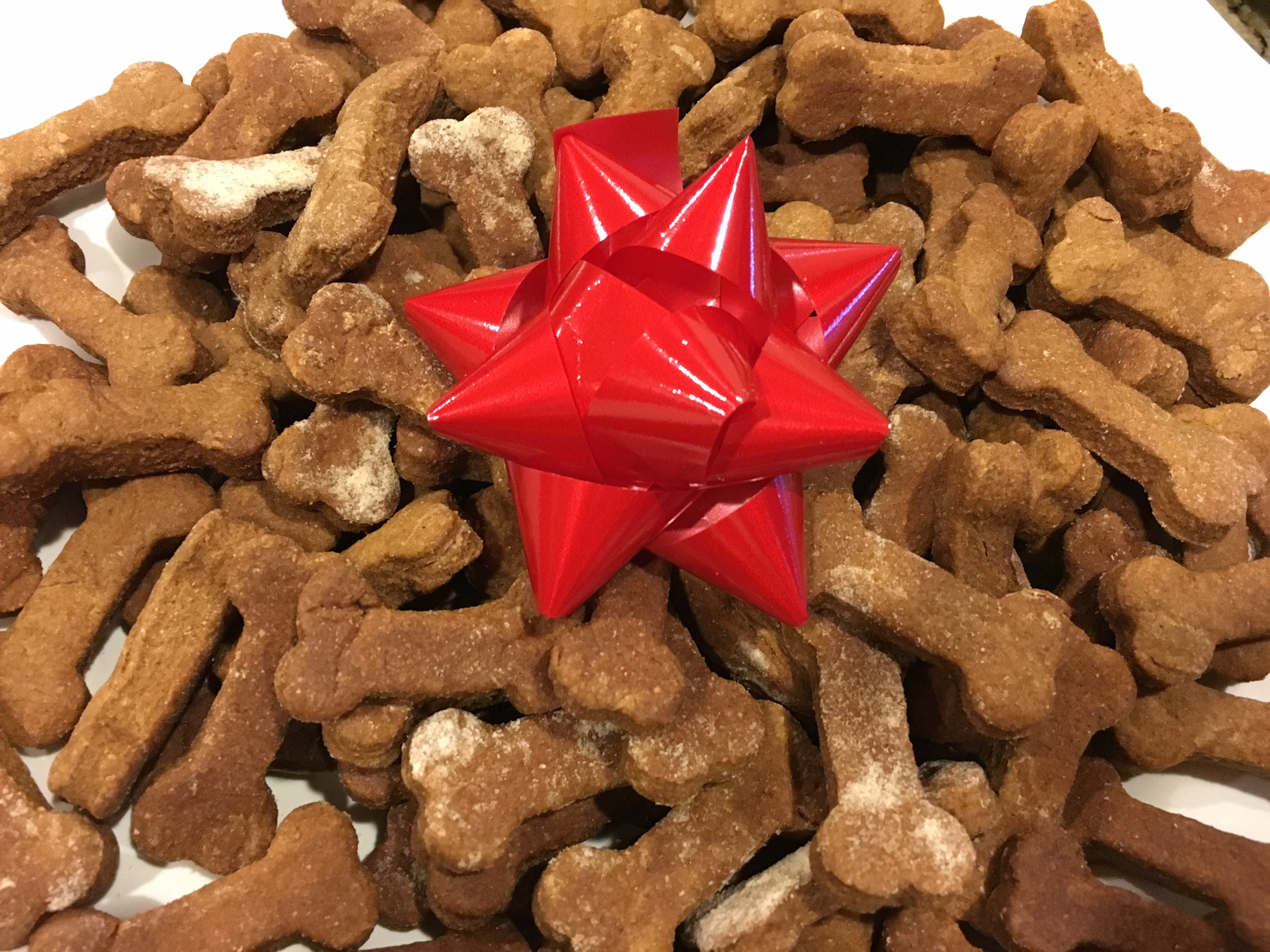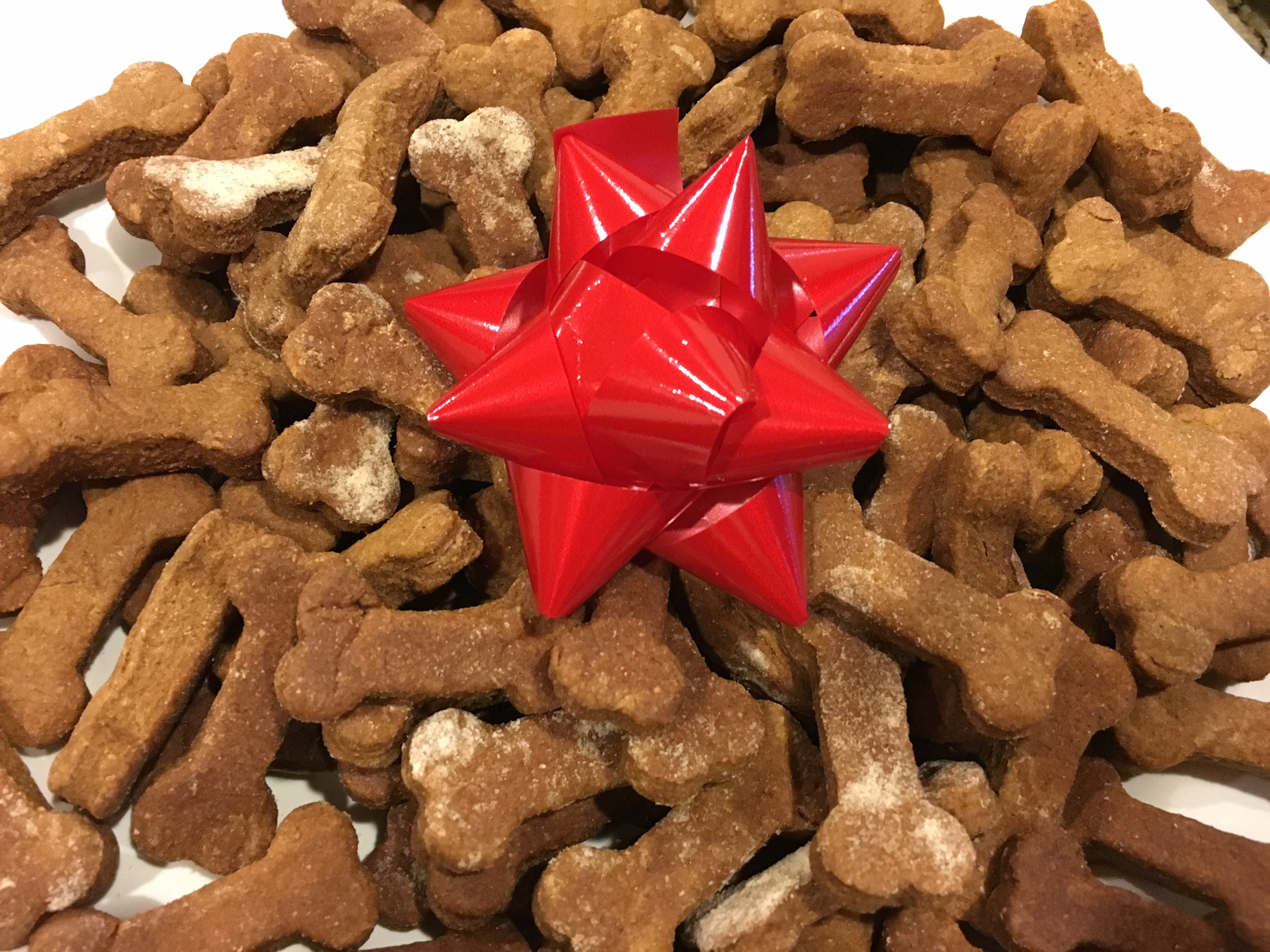 Holiday treats aren't just be for people.  It's fun to find to celebrate with everyone's best friend; your dog.  While it's tempting to give your dog his favorite food as a reward (our dog loves cheese and lunch meat), this can be high calorie and not very healthy.  Instead, try making delicious Cinnamon Molasses Dog Biscuits at home.
This recipe is from my new favorite book, "Feed Your Best Friend Better" by Rick Woodford.  It has everything- nutrition facts, meals, treats and special recommendations when you dog isn't feeling well.  Rick donated to the West Columbia Gorge Humane Society Auction this year, making him an outstanding author and a supporter of shelter animals in our community.  "Feed Your Best Friend Better" is an excellent gift for any dog lover this holiday season.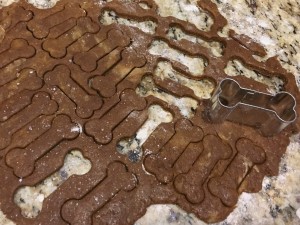 Cinnamon Molasses Dog Biscuits
Makes 100+ biscuits depending how small you cut them
Ingredients:
1 C wheat flour
1 C all purpose flour
1 t baking powder
1 t cinnamon
1/2 t ginger
1/2 C chicken stock (low sodium)
1/3 C blackstrap molasses
3 T vegetable oil
Directions:
Heat oven to 325.  Line rimmed baking sheets with parchment paper.
Combine wheat flour, all purpose flour, baking powder, cinnamon and ginger in a large bowl.  In a separate bowl, mix together chicken stock, molasses and vegetable oil.
Add wet mixture to dry, mixing until it forms a ball.  Roll dough on a lightly floured surface until about 1/4 inch thick.  Use a cookie cutter (if desired) or simply use a pizza cutter to make squares.  Although dog biscuit shapes are adorable, your dog doesn't care what the biscuits look like.
Place on parchment paper and bake for 25 minutes until crispy and dry.  Set aside to cool.
Wish your dog Merry Christmas with a treat that will help him be healthy all year long.
Recipe from "Gingerbread Mailman Cookies," Feed Your Best Friend Better by Rick Woodford, 2012, page 88
Biscuits in action- our dog is begging for a treat.  His manners are exemplary when food is involved.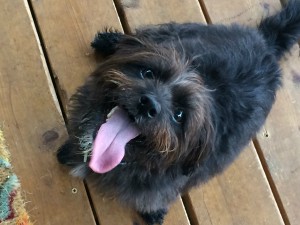 Dog biscuit cookie cutters.  My dog is small so I use the little size.
Here's the book- combine with the biscuit cutters for an excellent dog lover's gift!