Chocolate Orange Spice Cookies
Here's the 3rd cookie recipe from King Arthur Flour.  The Chocolate Orange Spice Cookies were way better than expected; I'm not a fan of chocolate and fruit but these were really tasty.  The orange was subtle, almost aromatic.  They would make an interesting addition to a holiday cookie exchange.  Hint:  Anyone that does this with me will be getting these.
Aside from adventures at King Arthur Flour, we also visited Rhode Island.  We had lunch at Tony's Colonial Food Store.  I've never been to an Italian deli and while Portland has tons of specialty places, we've never had anything like this.  I ate the best sandwich– they call it a grinder- of my entire life.  The store has an "eat lunch first, pay after" policy.  It was so kind and old-fashioned, we loved meeting the folks Tony's Colonial Food Store.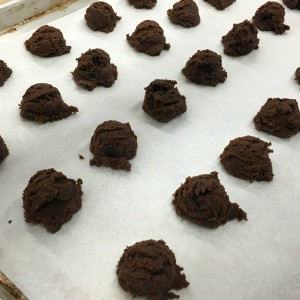 Chocolate Orange Spice Cookies
Makes 24 cookies
Ingredients:
10 T butter, softened (this is 1 stick + 2 T)
1 1/4 C dark brown sugar
1 t baking powder
1/4 t salt
1/2 t cinnamon
1/2 t nutmeg
1 t ginger
1/4 t cloves
1/8 t orange oil OR 1 t orange extract
1 egg
2 C flour
1/2 C miniature semi sweet chocolate chips
Optional: 1 C semi sweet chocolate chips, orange zest
Directions:
Heat oven to 375.  Line baking sheet with parchment paper.
Use stand mixer to cream butter and brown sugar.  Add baking powder, salt and spices.  Scrape sides to ensure combined evenly.
Add orange oil and egg.  Add cocoa powder and flour.  Scrape sides again.  Add chocolate chips.
Scoop dough using a tablespoon sized cookie scoop.  You can leave them round or flatten slightly with a glass dipped in sugar.  I'll be doing the glass on my next batch.
Bake for 10-12 minutes.  Set aside to cool.
Optional:  Melt 1 C semi sweet chocolate chips in microwave safe bowl in 30 second bursts.  Drizzle over cookies and sprinkle with a very small amount of orange zest.
Recipe from King Arthur Flour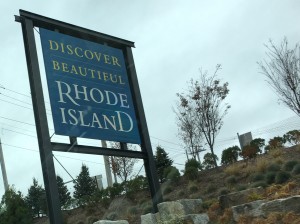 Rhode Island is tiny and snuck up on us while driving there…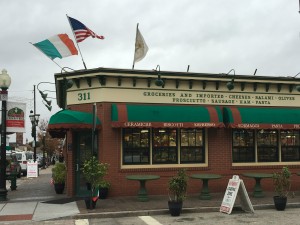 Here's Tony's Colonial Food Store.  It's definitely Italian.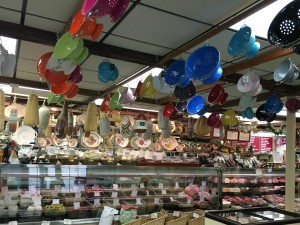 The cases have an incredible display of meats, cheeses, olives, specialty vinegars, olive oils, pastas and more.  I wanted to eat absolutely everything.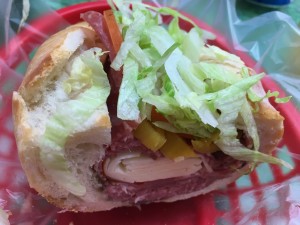 The best sandwich- er grinder- EVER.  I'm not totally sure what's on it but it was seriously life changing.  Definitely stop by and see Tony and friends if you're in Rhode Island!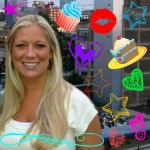 I'm a self-taught Betty Crocker. Food should be pretty, delicious and have sprinkles. Professionally I'm a clinical social worker. Follow me on Facebook and Pinterest- Sugar and Spice Baking Blog- for great recipes, amazing restaurants and culinary adventures.