Salted Caramel Thumbprint Cookies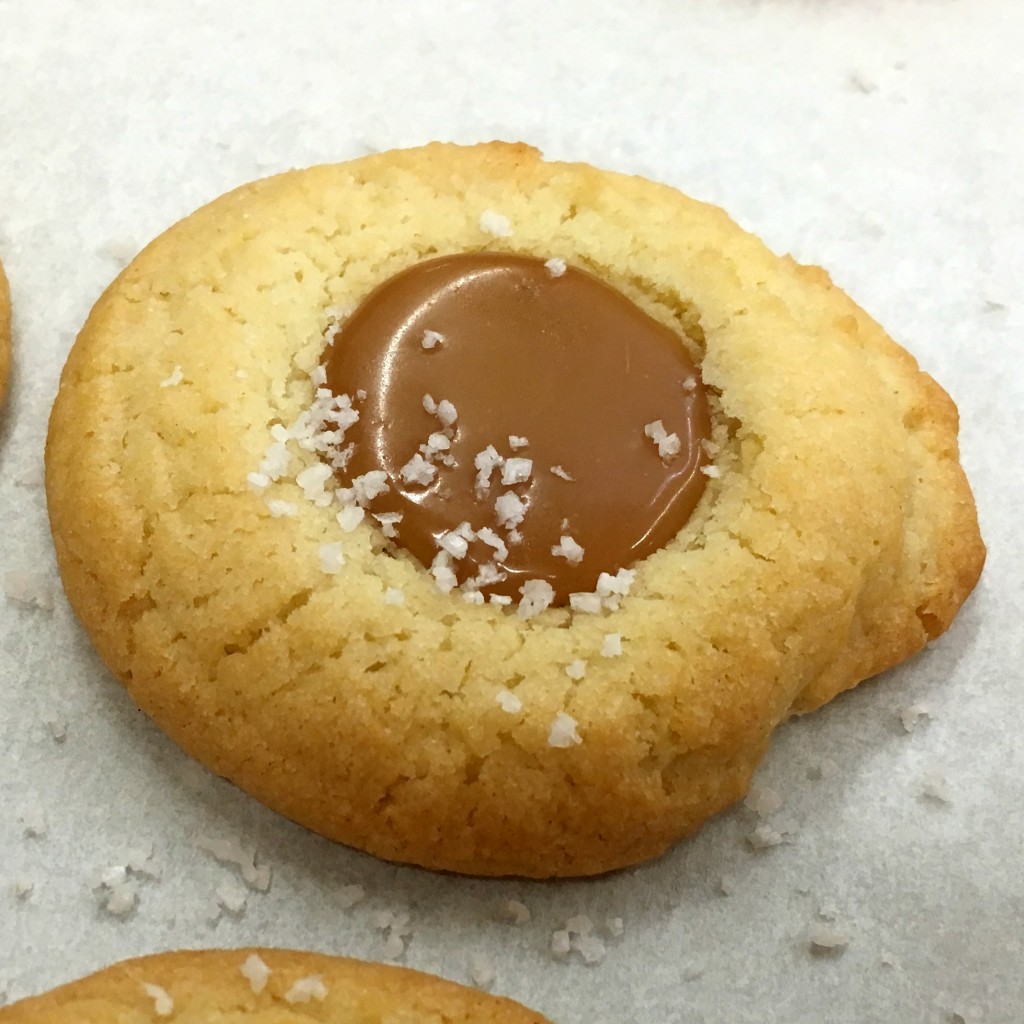 This is recipe 2 from my trip to King Arthur Flour in Norwich, Vermont.  Salted Caramel Thumbprints are incredibly tasty, a bit like a sugar cookie with caramel and fancy salt (they used Fleur De Sel in class).  Aside from an amazing day at the King Arthur Flour Baking Education Center, we looped in a quick trip to Maine.
Maine was gorgeous with rocky coastline and beautiful old houses.  We even found a lighthouse and had lobster rolls for lunch.  Maine lobster is special, sweet and not fishy at all.  We hope to go back (and not just for lobster).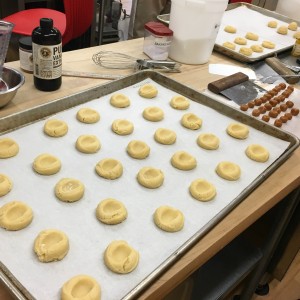 Salted Caramel Thumbprint Cookies
Makes 36 cookies
Ingredients:
1 C butter, softened
1 1/2 C sugar
1 t vanilla
2 eggs
3 1/2 C flour
1 1/2 baking powder
1/4 t salt
8 ounces prepared caramel (see note)
2 t Fleur de Sel or fancy flaked salt
Note:  We used a block of Peter's 5 Pound Caramel.  If this is too big, try the wrapped, square ones.  Just plan to cut them into 2/3 pieces, a whole square is too big for the cookie.
Directions:
Heat the oven to 350.  Line baking sheets with parchment paper.
Combine butter and sugar in a stand mixer until light and fluffy.  Add vanilla and egg, scraping sides.  Slowly add flour, baking powder and salt.
Shape dough into a flat disk and wrap in plastic.  Refrigerate for at least 20 minutes.  The class encouraged a disk instead of a ball to ensure the dough cools evenly.
While dough is cooling, prepare caramel.  Cut into 36 pieces about 1 t each.  Roll into balls; mine were about an inch across.  Set aside on parchment paper, don't let them touch or they will all stick together.  Don't ask how I know.
Scoop out 1 T of chilled dough.  Roll into a ball about the size of a small walnut.
Set on the cookie sheet, allowing 2 inches between cookies.  These will spread.  Use your thumb to make a deep well into each cookie.
Bake 8-10 minutes until lightly golden.  While cookies are hot, stick a caramel ball into each one.  Press it down.  Caramel will melt.
When caramel is melted, sprinkle with salt.  If it isn't melting all the way (some of mine weren't quite hot enough), stick the cookie sheet back in for 30 seconds.
Allow to cool and harden completely.
Recipe from King Arthur Flour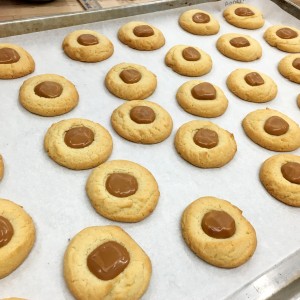 You can see the caramel melting just before the salt.  Also note the giant baking sheet… it's literally double the size of my cookie sheets at home.  Super jealous.
The sign for Maine… and me breaking about 10 traffic laws hanging out of the car to take the picture.  Oops.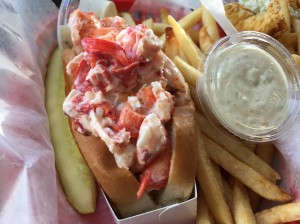 A lobster roll at Bob's Clam Hut.  It was delicious.  Go see these guys if you're in Maine.

An amazing, panoramic view from Kittery, Maine.  There's even a lighthouse although it's a bit hard to see.  Hope we get to go back someday!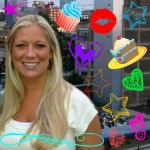 I'm a self-taught Betty Crocker. Food should be pretty, delicious and have sprinkles. Professionally I'm a clinical social worker. Follow me on Facebook and Pinterest- Sugar and Spice Baking Blog- for great recipes, amazing restaurants and culinary adventures.