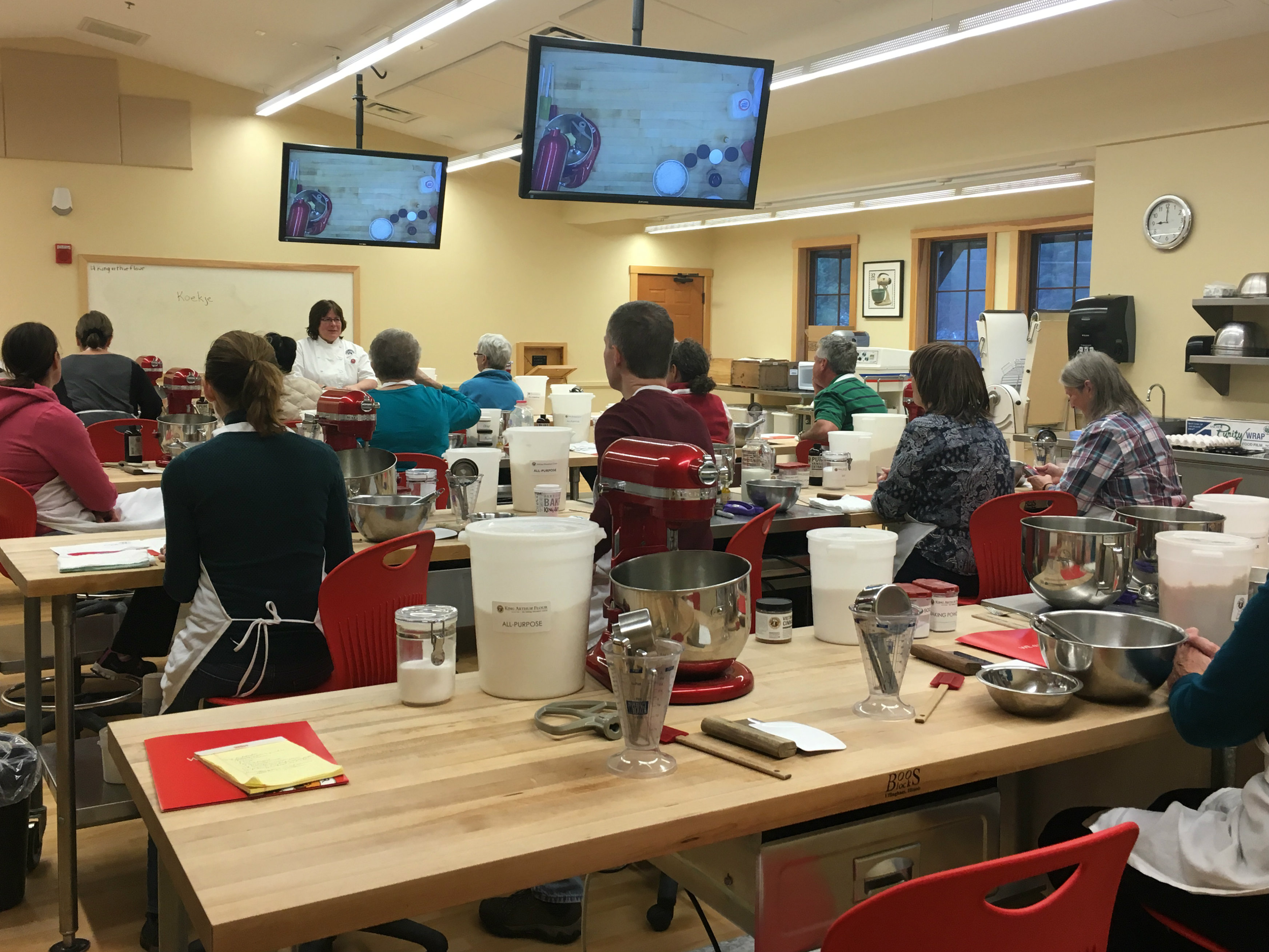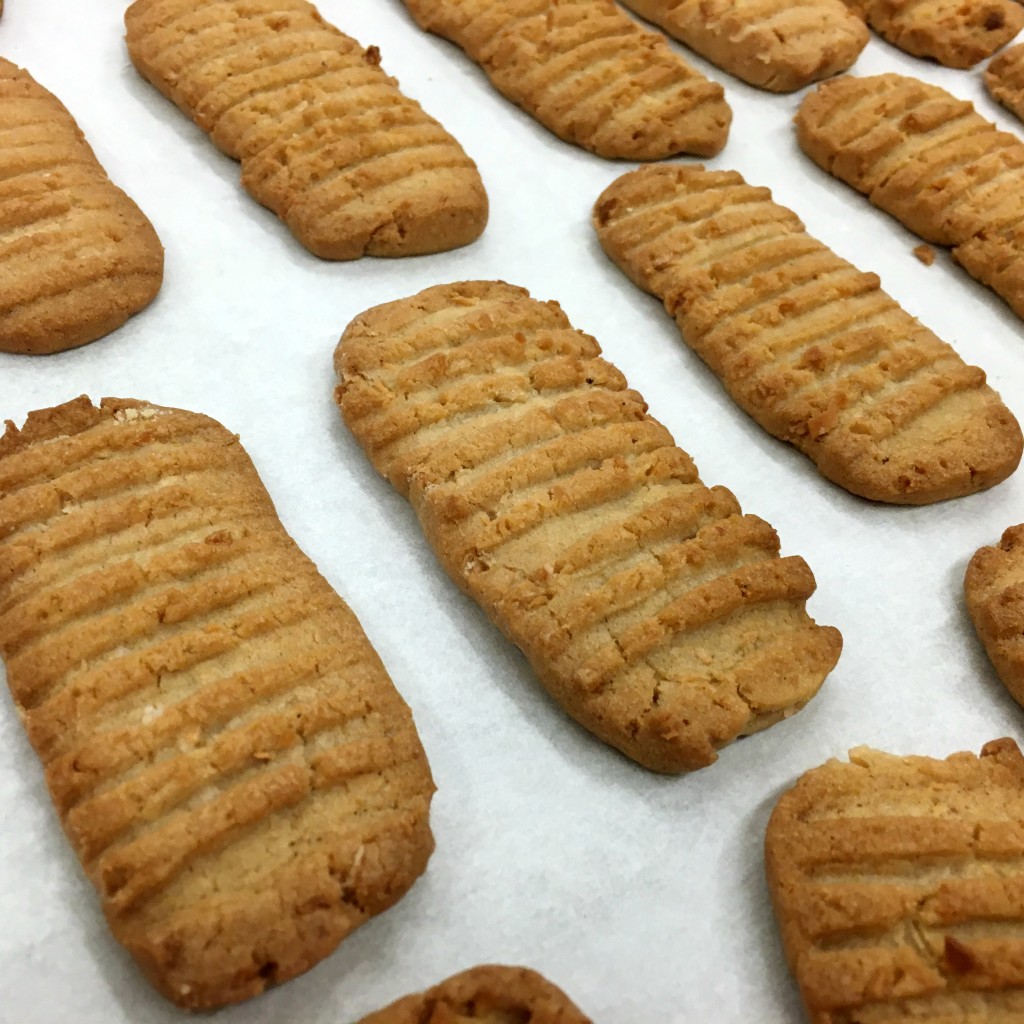 I recently completed a bucket list item.  We went to Vermont to take baking classes at the King Arthur Flour flagship store.  It was amazing- 7 hours of classes in a day- I wish Washington and Vermont were closer together.  The baking education center is phenomenal and the baking store is my version of Disneyland.  Truly once in a life time… until I come up with a reason to go back.  In the meantime, I'll keep learning online.
Good thing you can still shop King Arthur Flour's amazing ingredients.  They make a fantastic gift for all the cooks in your life!
I'll post the cookie recipes I learned at King Arthur Flour.  The first recipe, Washboard Cookies, are an old-fashioned favorite resembling a washboard.  They taste like coconut shortbread and can be made ahead and frozen.  I recommending dipping half the cookie in melted chocolate and adding a sprinkle of coconut.  We didn't have time for the step in class but it makes the cookies extra fancy.
Washboard Cookies
Makes 36 cookies
Ingredients:
 2 1/2 C flour
1/2 t baking powder
1/4 t baking soda
1/4 t salt
1/4 t nutmeg
1 egg
2 T milk
1/2 C butter, softened
1 C brown sugar
1 C sweetened, shredded coconut
2 C semisweet chocolate chips
Extra coconut for sprinkling
Directions:
Combine flour, baking powder, baking soda, salt and nutmeg.  Set aside.
Combine egg and milk.  Set aside.
In an electric stand mixer, use the paddle at medium high to cream butter and brown sugar until light and fluffy.  Add egg mixture.  Scrape sides if needed.
Reduce speed to low, add flour mixture and coconut.  Do not over mix.
Dump dough onto lightly floured surface.  Use a ruler and shape into a 15 inch log.  Mine was 15 x 3 x 1 approximately.  Wrap tightly with plastic wrap and refrigerate for an hour.  Dough can also be frozen at this point for up to 1 month, be sure to thaw in the fridge overnight before baking.
Heat oven to 350.
Remove chilled dough and slice into 1/4 inch pieces.  Use a fork to make perpendicular grooves (think old-fashioned washboards).  You may have to dip the fork in flour.
Set cookies on parchment lined baking sheet.  Bake 15-18 minutes until lightly golden.  Allow to set on cookie sheet, transfer to cooling rack.
When cookies are cool, melt chocolate chips in microwave safe bowl in 30 second bursts.  Dip half the cookie in chocolate, sprinkle with extra coconut.  Set on wax paper until chocolate hardens.  Serve with milk or coffee.
Recipe from King Arthur Flour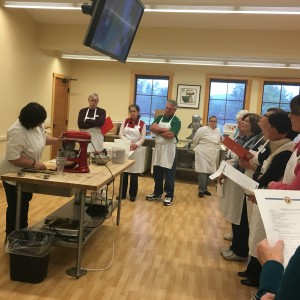 The King Arthur Flour Baking Education Center is amazing- the screens made sure everyone could see.  We observed each recipe first then returned to individual work stations.  Baking classes discussed ingredients, techniques and science behind recipes.
I was absolutely in love with the ovens.  They are huge and about the size of an elevator.  The cookies go on large racks and rotate as they bake.  They won't fit in my house.  Darn.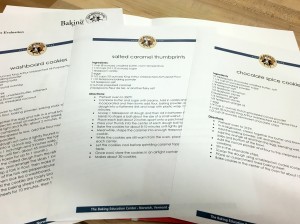 I did a 3 hour cookie class and a 4 hour bread class.  I'll be sure to get all 3 cookie recipes posted with tips and notes.  All 3 recipes would be perfect for holiday baking.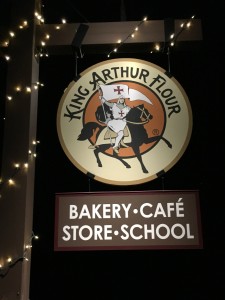 Bucket list!!!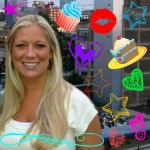 I'm a self-taught Betty Crocker. Food should be pretty, delicious and have sprinkles. Professionally I'm a clinical social worker. Follow me on Facebook and Pinterest- Sugar and Spice Baking Blog- for great recipes, amazing restaurants and culinary adventures.