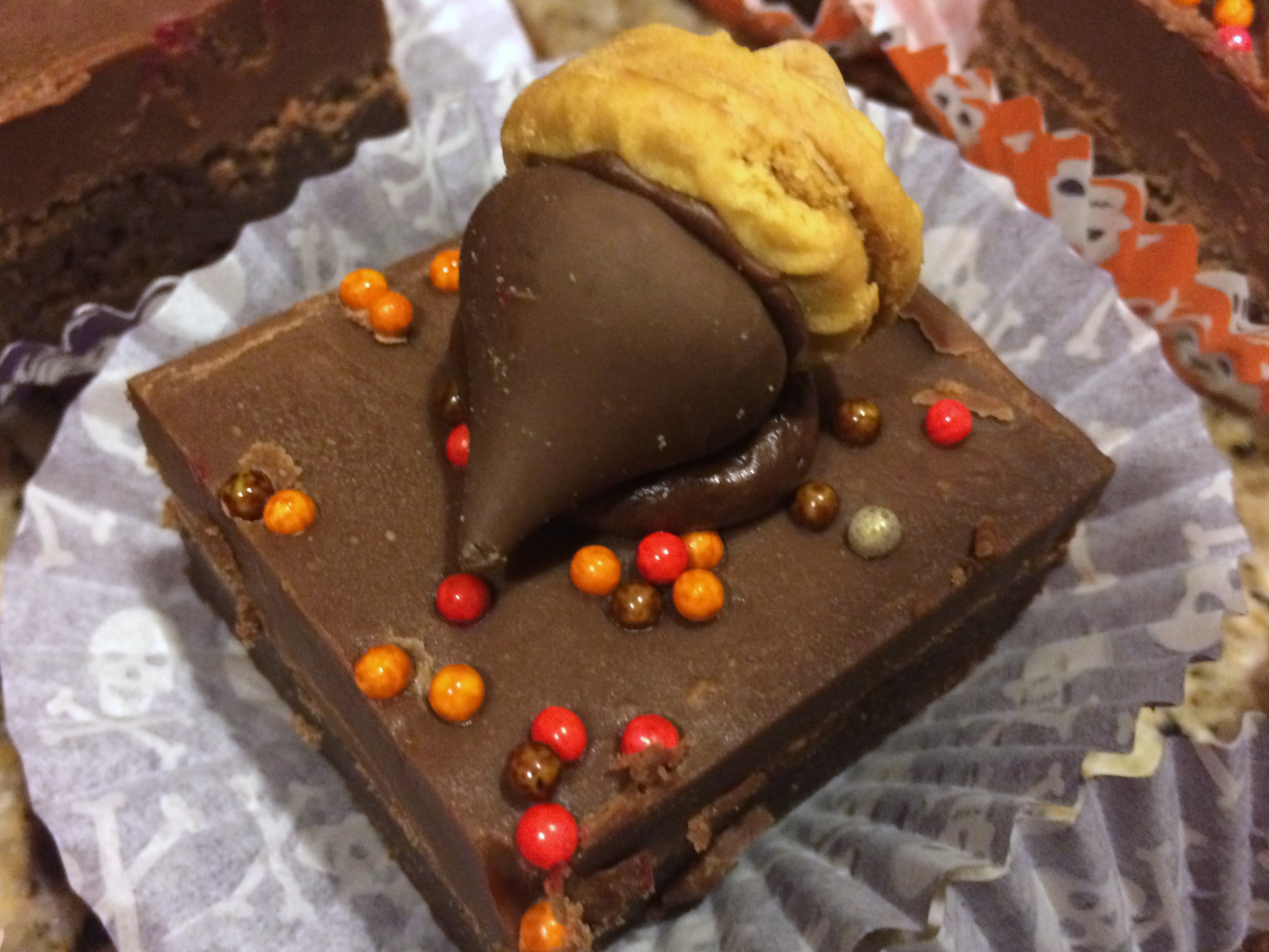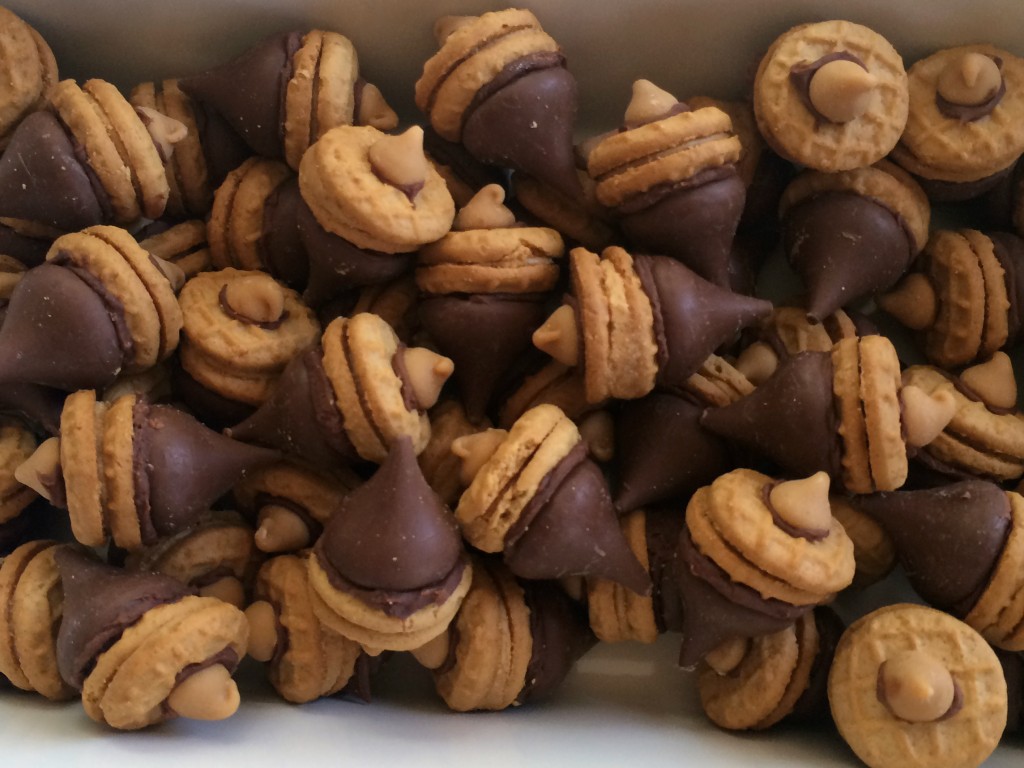 I love it when food decorations are edible.  I don't mean fondant (which usually tastes like vanilla plastic.  My apologies to anyone this offends but it's true.  Moving on.).  I'm talking about food decorations actually made of food.
Chocolate Acorns make a tasty treat on their own or stuck on top of your favorite brownie or cupcake.  They are perfect garnish for a Thanksgiving table and make a great distraction for whoever meddles in your kitchen.  Put them in charge of Chocolate Acorn production and they'll stay out of the way as you finish up the big meal.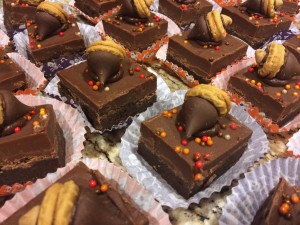 Chocolate Acorns
Makes 48 acorns
Ingredients:
Bag Hershey Kisses, unwrapped
Bag mini-Nutter Butter cookies
Can of chocolate frosting
1/2 C peanut butter chips
Directions:
Use chocolate frosting to glue the flat side of the Hershey Kiss to the cookie.  Use more frosting to stick the chip to the other side.  Allow to harden.
For extra fun, consider mixing up flavors of Hersey Kisses.  Different colors like Pumpkin Spice or Dark Chocolate make for a beautiful presentation.
Recipe adapted from Hershey Kisses "KISSES Acorn Treats"