Baked Eggnog Doughnuts with Rum Glaze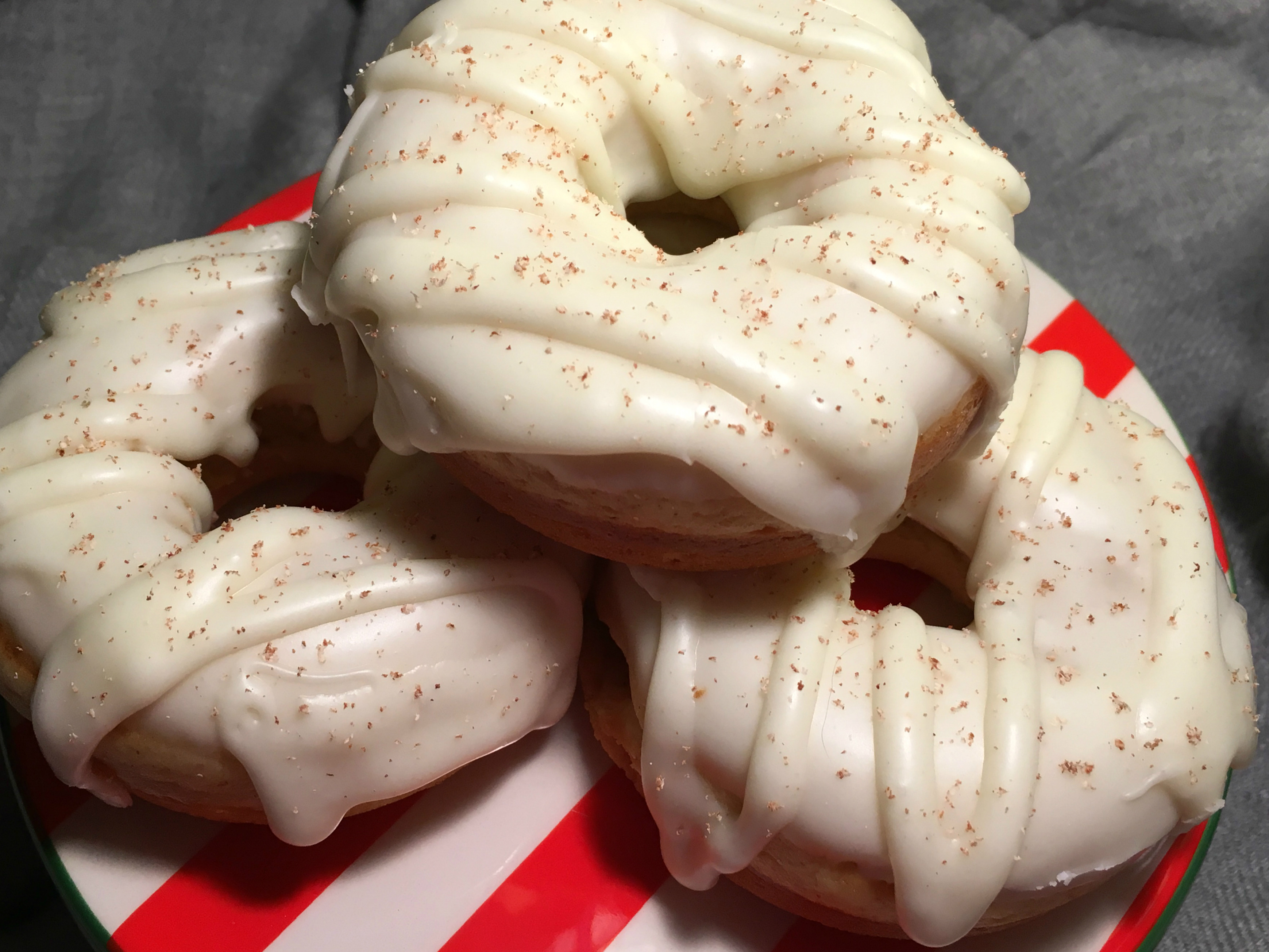 It's time for the Columbian's Holiday Recipe Contest!
This is one of my favorite holiday events.  It's a fun opportunity to vote for your favorite recipe or submit something AMAZING you make this time of year.  The contest is free to enter.  Voting starts Monday, November 16 and ends Wednesday, November 25.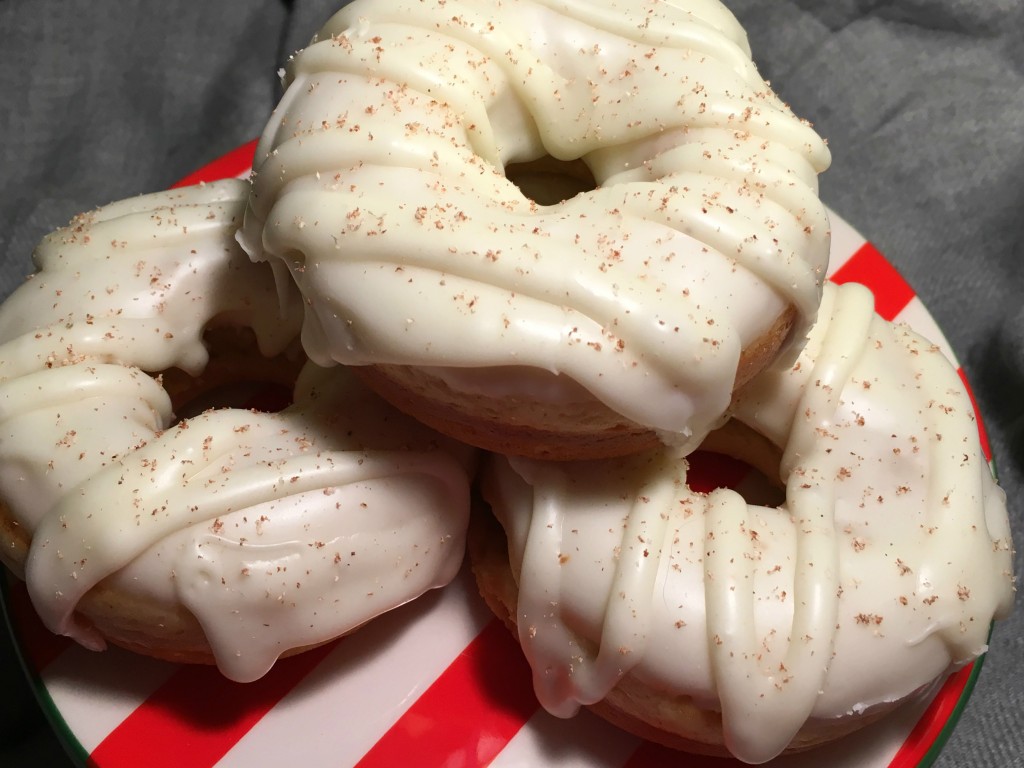 While I hope you vote for Sugar & Spice's Baked Eggnog Doughnuts with Rum Glaze, my favorite part is seeing recipes sent in by other Clark County home cooks.  There are seriously talented people around here and stuff from the contest always ends up on my holiday menu.
Hope you find something delicious to try- Happy voting (and baking!)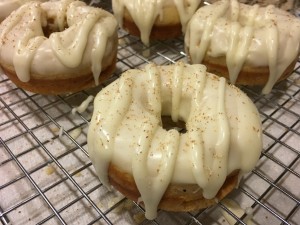 Baked Eggnog Doughnuts with Rum Glaze
Makes 24 doughnuts
Ingredients:
Eggnog doughnuts
2 C flour
2/3 C sugar
2 t baking powder
1/2 t cinnamon
1/4 t freshly grated nutmeg
1/2 t salt
1 C eggnog
2 eggs
1/4 C vegetable oil
1 t vanilla
Rum Glaze
1/3 C eggnog
3 C powdered sugar
1 t rum extract OR 1 T rum
Freshly grated nutmeg for dusting
Directions:
Heat oven to 425. Thoroughly grease nonstick doughnut pans.
In one bowl combine flour, sugar, baking powder, cinnamon, nutmeg and salt. In a second bowl, whisk together eggnog, eggs, vegetable oil and vanilla.
Whisk the wet ingredients into the dry ingredients.
Transfer doughnut batter to a plastic bag, seal and snip the corner. Pipe batter into prepared pan. Fill wells 2/3 full.
Bake for 10 minutes, doughnuts will rise and appear lightly golden brown. Set on cooling rack and cool completely.
To make glaze, use a hand mixer to combine the powdered sugar, eggnog and rum extract. Dip doughnuts halfway into glaze and return to cooling rack to set. Drizzle with any leftover glaze and sprinkle with nutmeg.
Recipe from a scrap of a magazine from a waiting room.  I'm not sure which magazine… sorry!