Pumpkin Spice Creme Cookies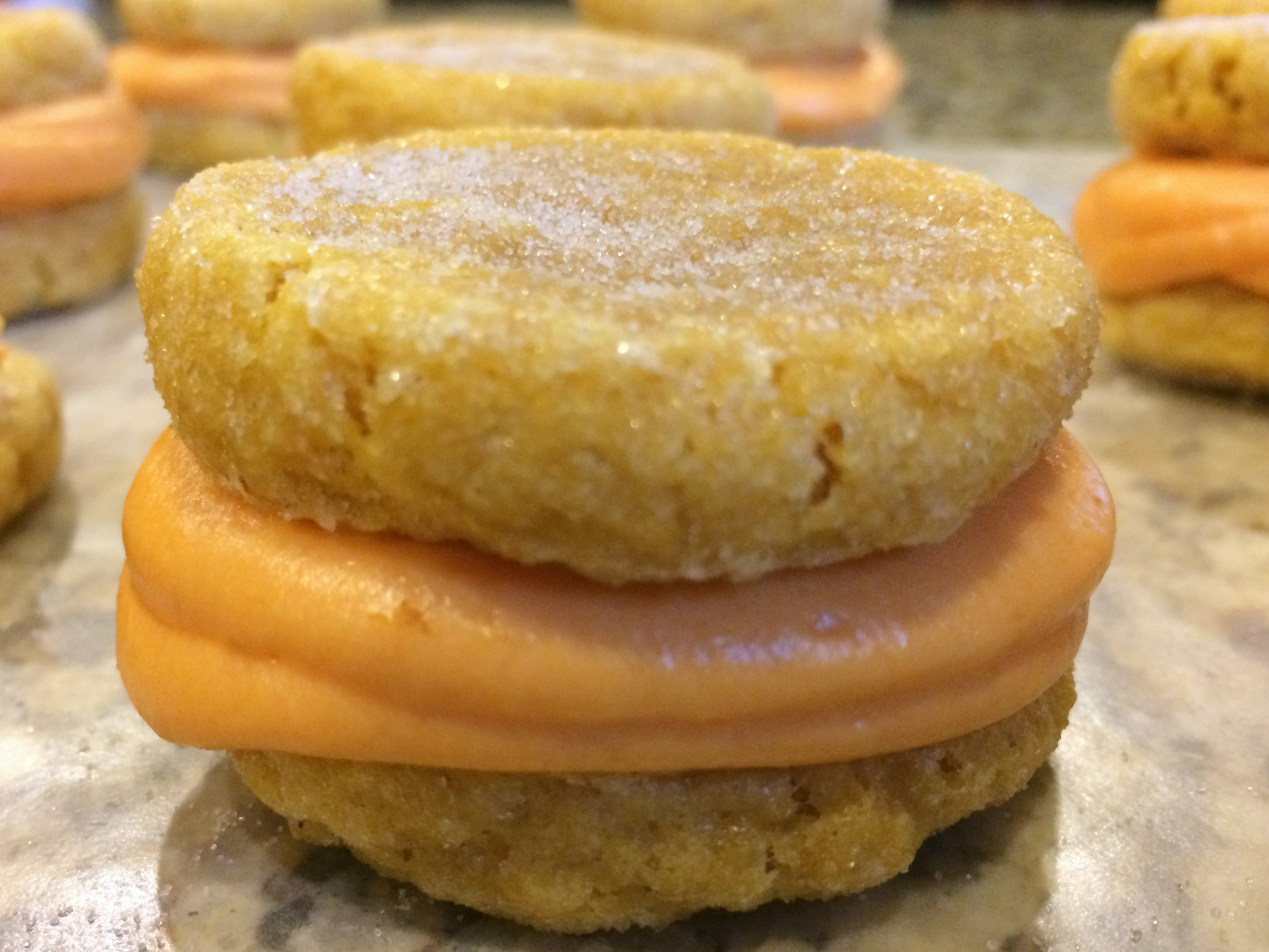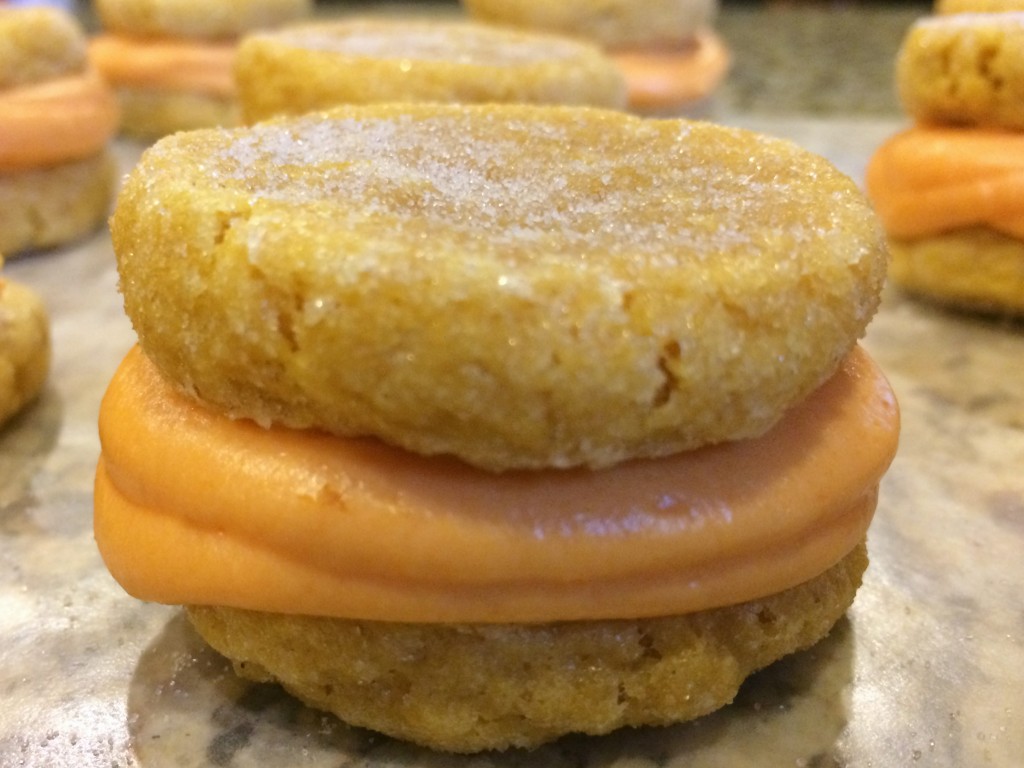 Just because Halloween is gone doesn't mean giving up pumpkin spice.  Pumpkin Spice Crème Cookies have plenty of cinnamon, nutmeg and marshmallow crème.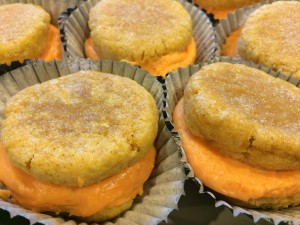 Pumpkin Spice Crème Cookies
Makes 30 sandwich cookies
Ingredients:
Pumpkin Cookies
4 C flour
1 t baking powder
1 t salt
1/2 C (1 stick) butter, softened
2 C sugar
1 C canned pumpkin
1 egg
1 T pumpkin spice extract
2 t cinnamon
1/2 t nutmeg
Extra sugar for dusting
Pumpkin Crème Filling
1/2 C (1 stick) butter, softened
1 C marshmallow crème
2 T canned pumpkin
1 t pumpkin spice extract
4 C powdered sugar
Orange food coloring
Directions:
Use stand mixer with paddle attachment to make cookies first.  Cream butter and sugar.  Add canned pumpkin, egg, pumpkin pie spice, cinnamon and nutmeg.  Add flour, salt and baking powder.  Scrape sides if needed.  Refrigerate for an hour.
To make pumpkin crème filling, use mixer to combine butter and marshmallow crème.  Add canned pumpkin, pumpkin spice extract and orange food coloring.  Add powdered sugar.  Filling should be thick but spreadable.  Add more powdered sugar if needed.  Scoop into Ziploc freezer bag and set aside.
Heat oven to 350.  Line cookie sheet with parchment paper.  Scoop cookie dough into 1 inch balls and roll in granulated sugar.  Compress slightly, I used the flat bottom of a glass dipped in sugar.
Bake 12-15 minutes until cookies crack slightly.  Set on rack to cool.  When all cookies are baked and cooled, match by size.
Snip the corner on the pumpkin crème filling and pipe into the middle.  Allow to set for about half an hour, then set on the second cookie.
Recipe modified from McCormick's "Pumpkin Crème Sandwich Cookies," mccormick.com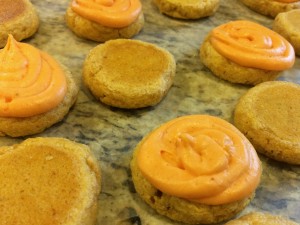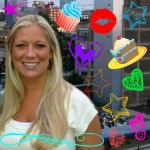 I'm a self-taught Betty Crocker. Food should be pretty, delicious and have sprinkles. Professionally I'm a clinical social worker. Follow me on Facebook and Pinterest- Sugar and Spice Baking Blog- for great recipes, amazing restaurants and culinary adventures.