Butter Brickle Frozen Pie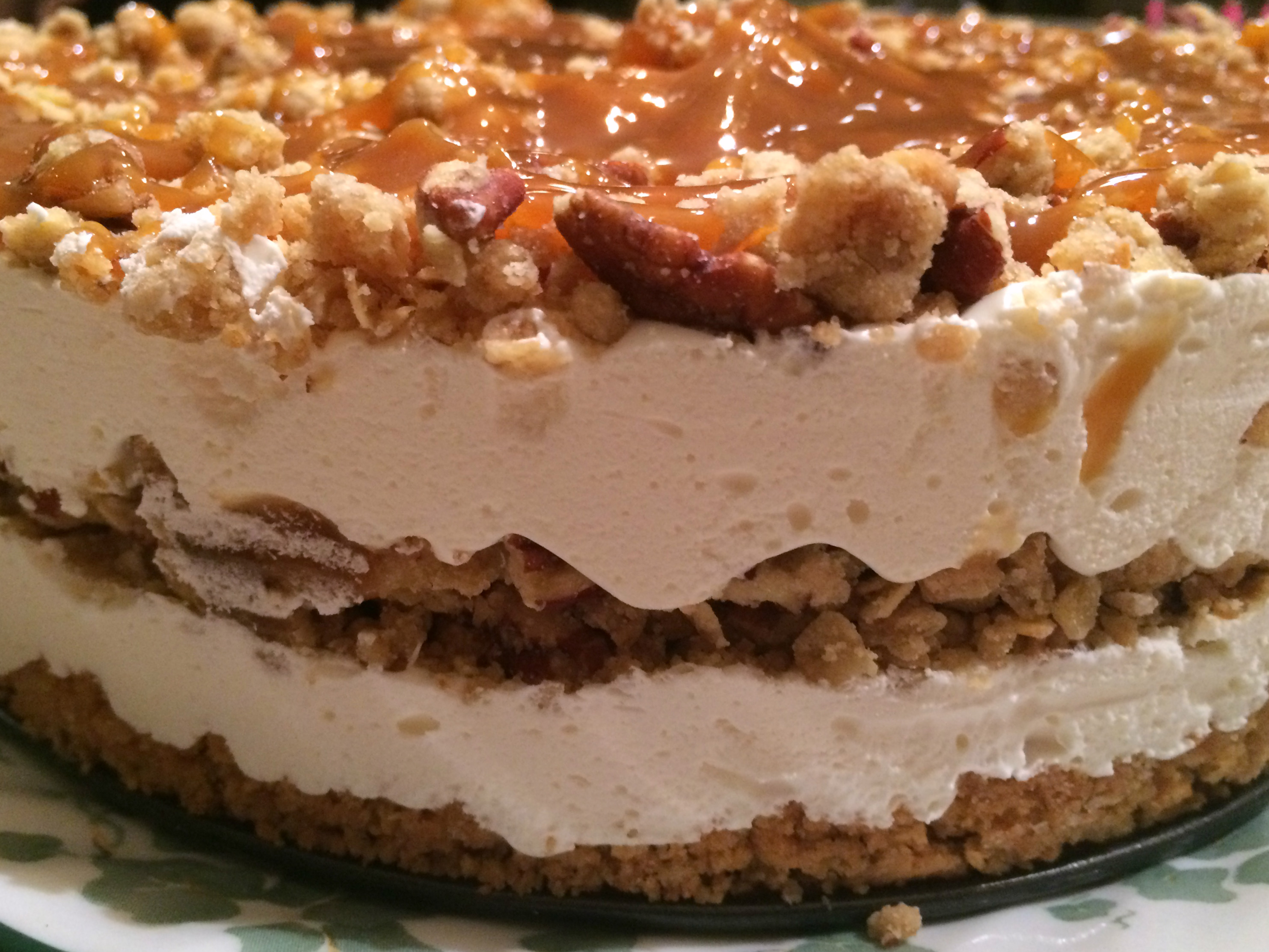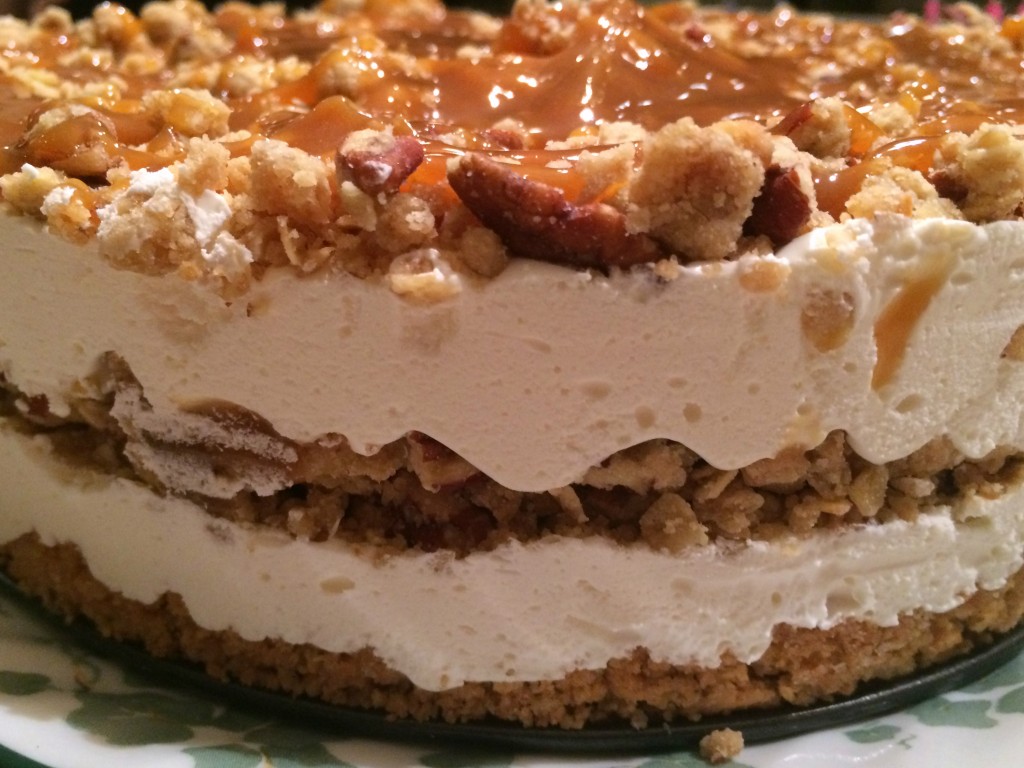 My mom likes to say the road to heaven is paved with butter brickle.  This confused me as a kid, I mixed up butter brickle (the cousin of butter pecan ice cream) with the yellow brick road.  It's a strange mental picture to think of the Wizard of Oz tangled up in a sticky mess.
For my mom's recent birthday, I made Butter Brickle Frozen Pie.  It has layers of ice cream, caramel, toasted pecans and crunchy brown sugar.  Turns out my mom is right, Butter Brickle is amazing- no lions, tigers or bears required.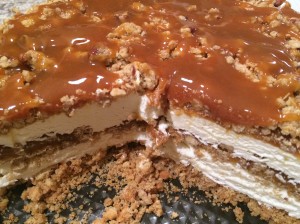 Butter Brickle Frozen Pie
Serves 12 people
Ingredients:
For crust
1 1/2 C graham cracker crumbs
1/3 C butter, melted
1/4 C sugar
For butter brickle crumbles
1 C flour
3/4 C instant oatmeal
1/4 C brown sugar
1/2 C butter, melted
1 C chopped pecans
For frozen filling
1 8 oz package cream cheese, softened
1 14 oz can sweetened condensed milk
1 12 oz container frozen whipped topping, thawed
1 12 oz jar thick caramel sauce (I used Mrs. Richardson's Butterscotch Caramel)
Directions:
Heat oven to 350.  Mix ingredients for crust.  Dump into 9 inch spring form pan.  Gently press down, don't pack or you will have concrete when it's time to cut the pie.  Bake about 8 minutes until lightly browned.  Set aside and cool.
In another bowl, combine ingredients for butter brickle crumbles.  Increase oven heat to 400.  Pour crumbles onto a foil lined, rimmed baking sheet.  Bake for 15 minutes, stirring occasionally.  The crumbles will be golden and fragrant.  Remove from oven and break them up.  Set aside and cool also.
To make frozen filling, use a mixer to whip softened cream cheese.  Add sweetened condensed milk.  Fold in frozen whipped topping.  Remove lid from thick caramel sauce.
To assemble, scoop half the frozen filling onto crust.  Layer with half the crumbles and caramel sauce.  Add the rest of the filling, crumbles and caramel sauce.  Cover with foil (not touching caramel) and freeze overnight.
To serve, remove sides of spring form pan and cut into slices.  Freeze leftovers if there are any.  Happy Birthday Mom- we love you!
Recipe modified from "Butter Brickle Frozen Delight," LORIELEECOOPER, allrecipes.com