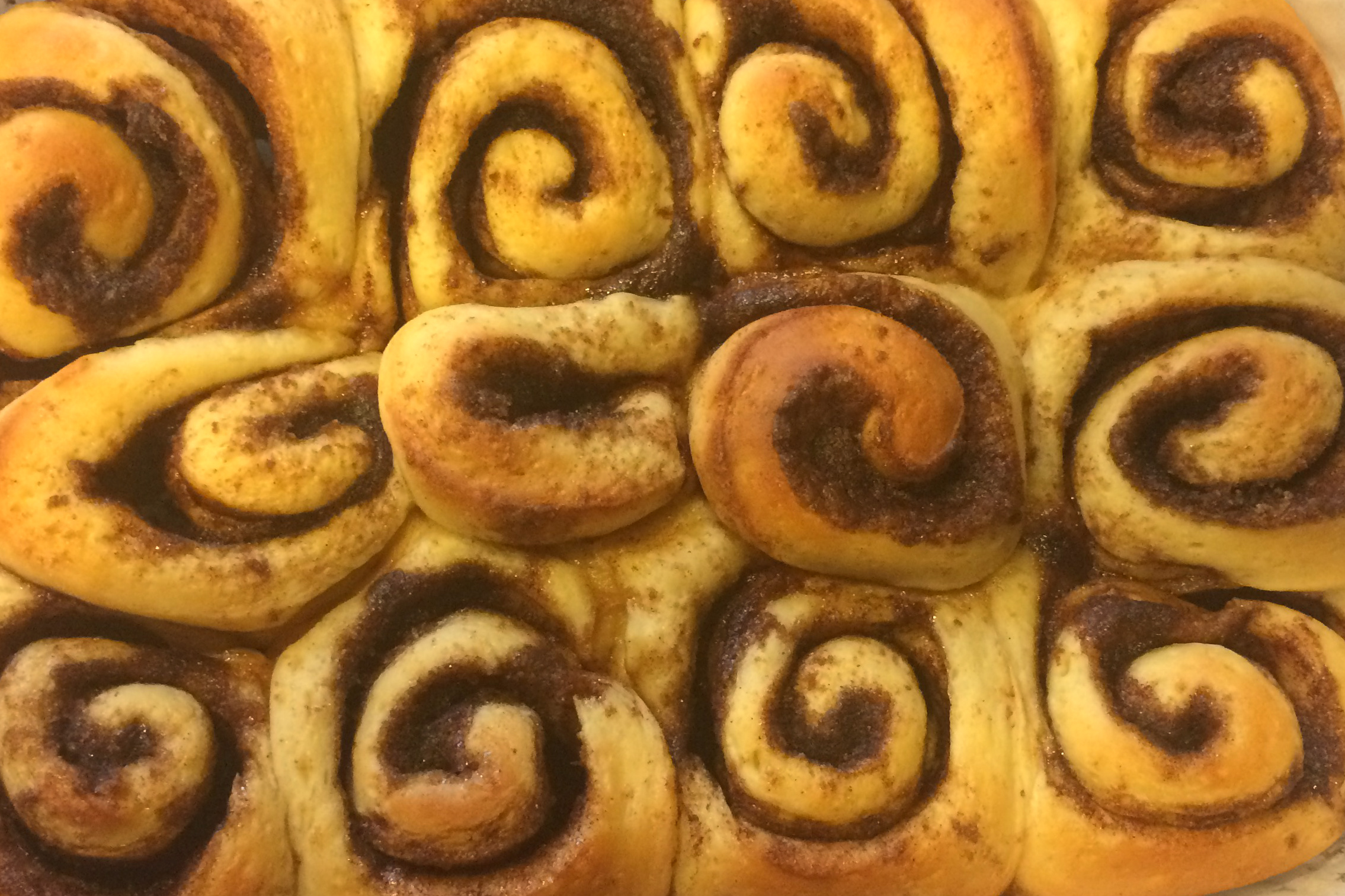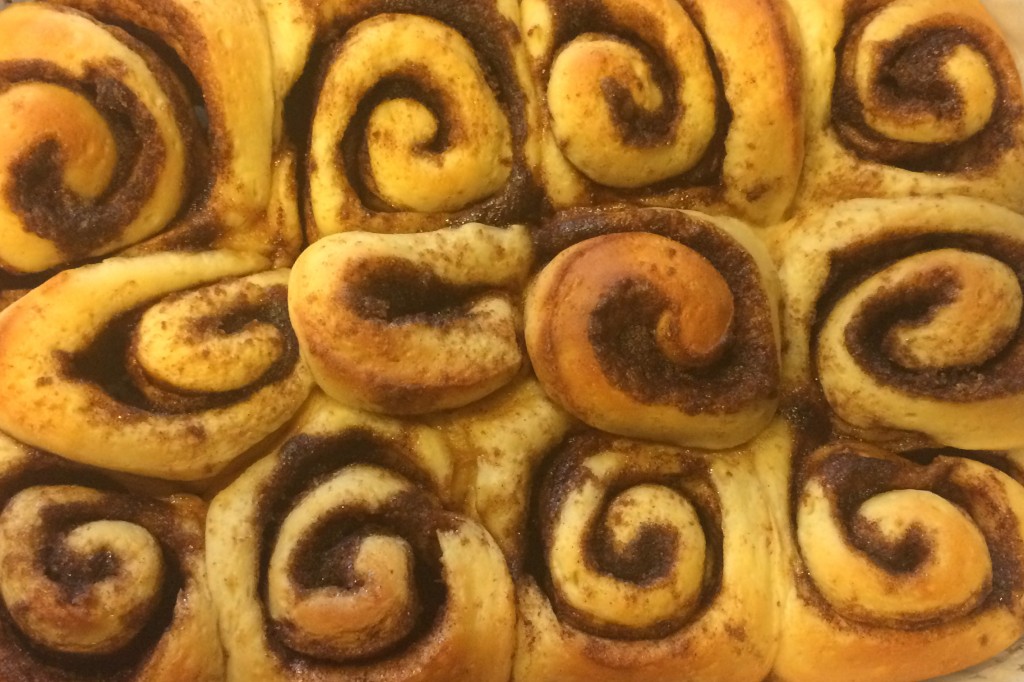 I've done a few copcycat recipes on Sugar & Spice including Starbucks Lemon Loaf and Cranberry Bliss Bars.
Copycat Cinnamon Rolls take me back to my tween years when hanging out in the mall was cool.  We got a giant Cinnabon, an orange Julius (does that place still exist?) and sat in the food court to watch boys.  We weren't brave enough to talk to any, just gossiped and giggled.  The only thing I miss from that time of life are the cinnamon rolls.  With this recipe, anyone can make them at home.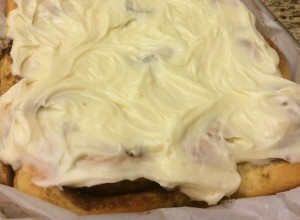 Copycat Cinnamon Rolls
Makes 12 big cinnamon rolls
Ingredients:
Cinnamon rolls:
1 C warm milk
2 eggs, room temperature and whisked
1/3 C butter, melted
4 1/2 C bread flour
1/2 t salt
1/2 C white sugar
2 1/2 t or 1 packet bread machine yeast
1 C dark brown sugar
2 1/2 T cinnamon
1/3 C butter, softened
Frosting:
8 oz cream cheese, softened
1/2 C butter, softened
3 C powdered sugar
1 t vanilla extract
1/4 t salt
NOTE:  Based on a suggestion from a friend, I've now done these with cooked, crumbled bacon inside and sprinkled on the frosting.  Absolutely amazing.  Bacon Cinnamon Rolls are even better than regular ones if that's possible.
Directions:
Add milk, eggs, melted butter, bread flour, salt, white sugar and yeast to your bread machine.  Follow manufacture's instructions for order of ingredients.  I can't find my instructions so I just dumped everything in.  Select dough cycle and press start.
When dough has doubled in size, turn it onto a clean and lightly floured surface.  Mix 1 C brown sugar with 2 1/2 T cinnamon and set aside.  Line a 9×13 pan with parchment paper.
Roll the dough into a rectangle roughly 16×21 inches.  Spread remaining 1/3 C softened butter with clean hands, make sure you get it to the corners.  Sprinkle with brown sugar cinnamon mixture.
Roll up dough as evenly as you can.  Use a sharp knife to cut into 12 rounds.  Set rounds in prepared pan.  Allow to rise 30 minutes or until doubled in size.  I put mine near the oven as you need to heat it to 400.  A warm place helps the rolls rise more quickly.
Bake in 400 degree oven for about 15 minutes.  They will be golden brown on top.
While rolls are baking, use a hand mixer to combine cream cheese and butter.  Add powdered sugar, vanilla and salt.  Serve rolls warm with frosting.  Refrigerate any leftovers (if you have any).
Recipe modified from "Clone of Cinnabon," allrecipes.com, Marsha Fernandez