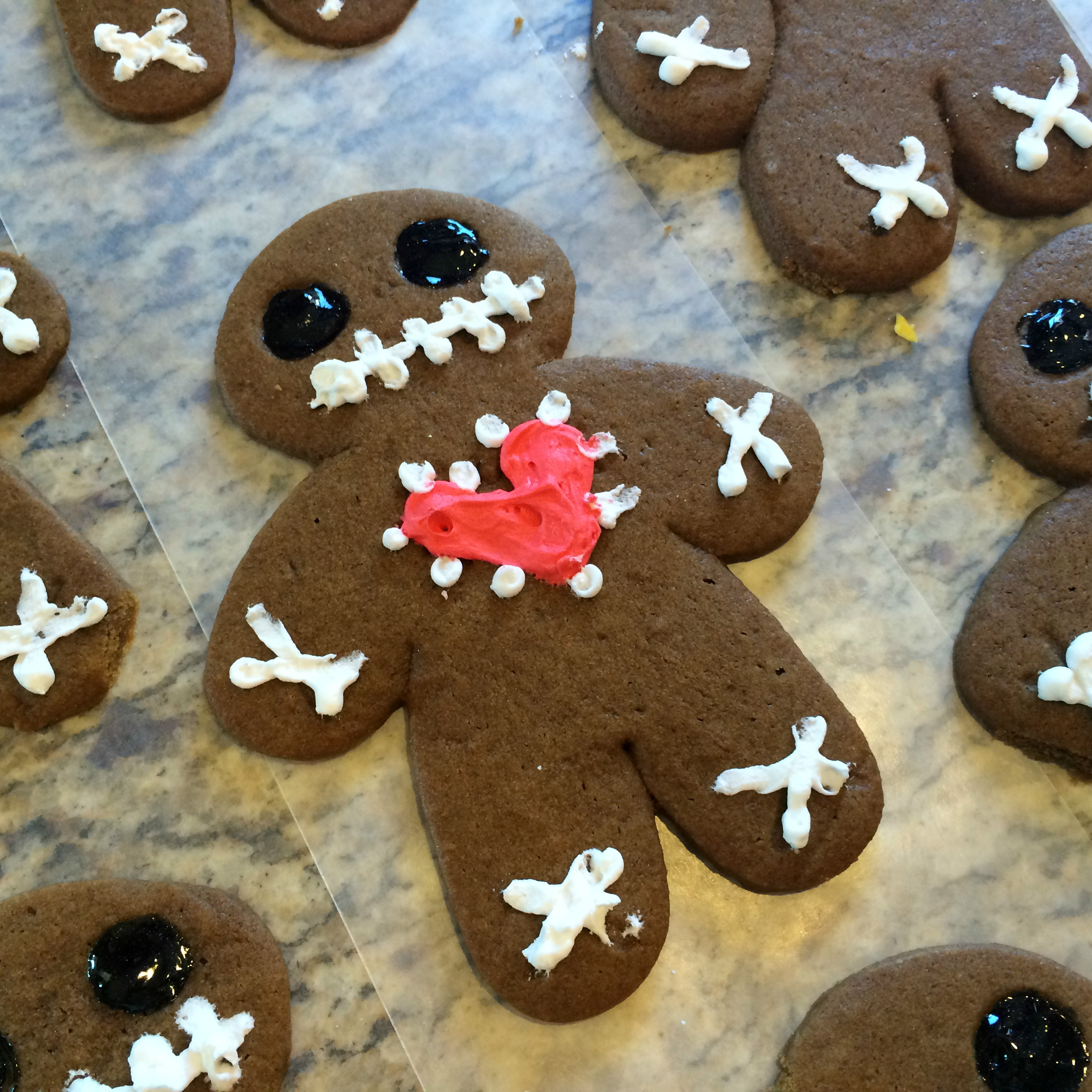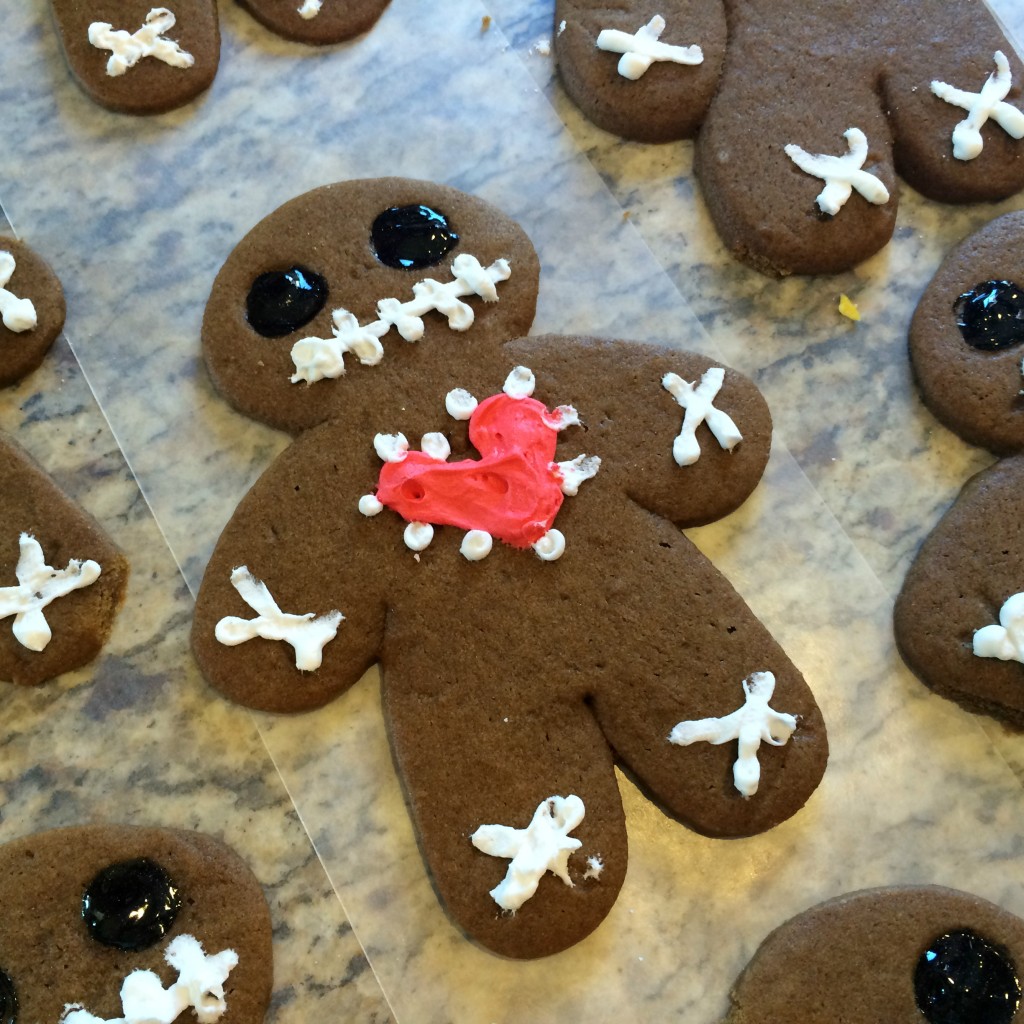 I picked up a Cursed Cookie Cutter in New Orleans.  I've been saving it for Halloween to make Gingerdead Cookies.  A seasonal twist on gingerbread, these tasty cookies are decorated like voodoo dolls, skeletons, zombies or vampires.
Use royal icing or tubes of frosting from the store to decorate Gingerdead Cookies.  Don't forget black sparkle gel for the eyes… it adds a perfectly creepy Halloween vibe!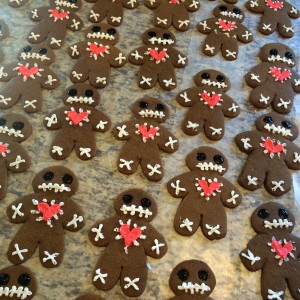 Gingerdead Cookies
Makes 36 large cookies
Ingredients:
3 1/4 C flour
1/2 t baking soda
1/4 t salt
1 t cinnamon
2 t ginger
1/4 t ground cloves
1 C butter (2 sticks), softened
3/4 C brown sugar
1 egg
1/2 C mild molasses
Frosting for decoration
Directions:
Combine flour, soda, salt and spices. Set aside.
In bowl of stand mixer with paddle attachment, cream butter and sugar. Scrape sides and add egg and molasses. Beat on medium until smooth.
Scrape sides again and add flour mixture. Mix on low until combined.
Split dough in thirds and roll each glob between two sheets of wax or parchment paper to about 1/4 inch thickness.  Refrigerate at least 30 minutes, I left mine in overnight.
When ready to bake, heat oven to 325 degrees.  Line baking sheet with parchment paper.
Remove from refrigerator, and carefully lift off one sheet of parchment and rub the paper with flour.  Replace on top of dough, flip and dust the other paper.  Remove top sheet and cut out cookies.  Transfer cookies to baking sheet.  Stamp for design.  If cookie cutter sticks, dip in flour.  Left over dough can be re-rolled and cut.
Bake 12-14 minutes until lightly brown on edges.  Allow cookies to set then transfer to cooling rack.  Don't worry if the stamped design doesn't look as clear, it is a guide for frosting.
Cool cookies completely then decorate with frosting.
Original recipe "Gingerdead Cookies," from Fred and Friends, sellfrednow.com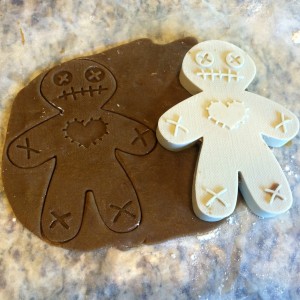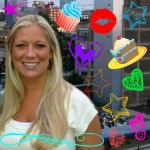 I'm a self-taught Betty Crocker. Food should be pretty, delicious and have sprinkles. Professionally I'm a clinical social worker. Follow me on Facebook and Pinterest- Sugar and Spice Baking Blog- for great recipes, amazing restaurants and culinary adventures.