Cookies and Cream Marshmallow Squares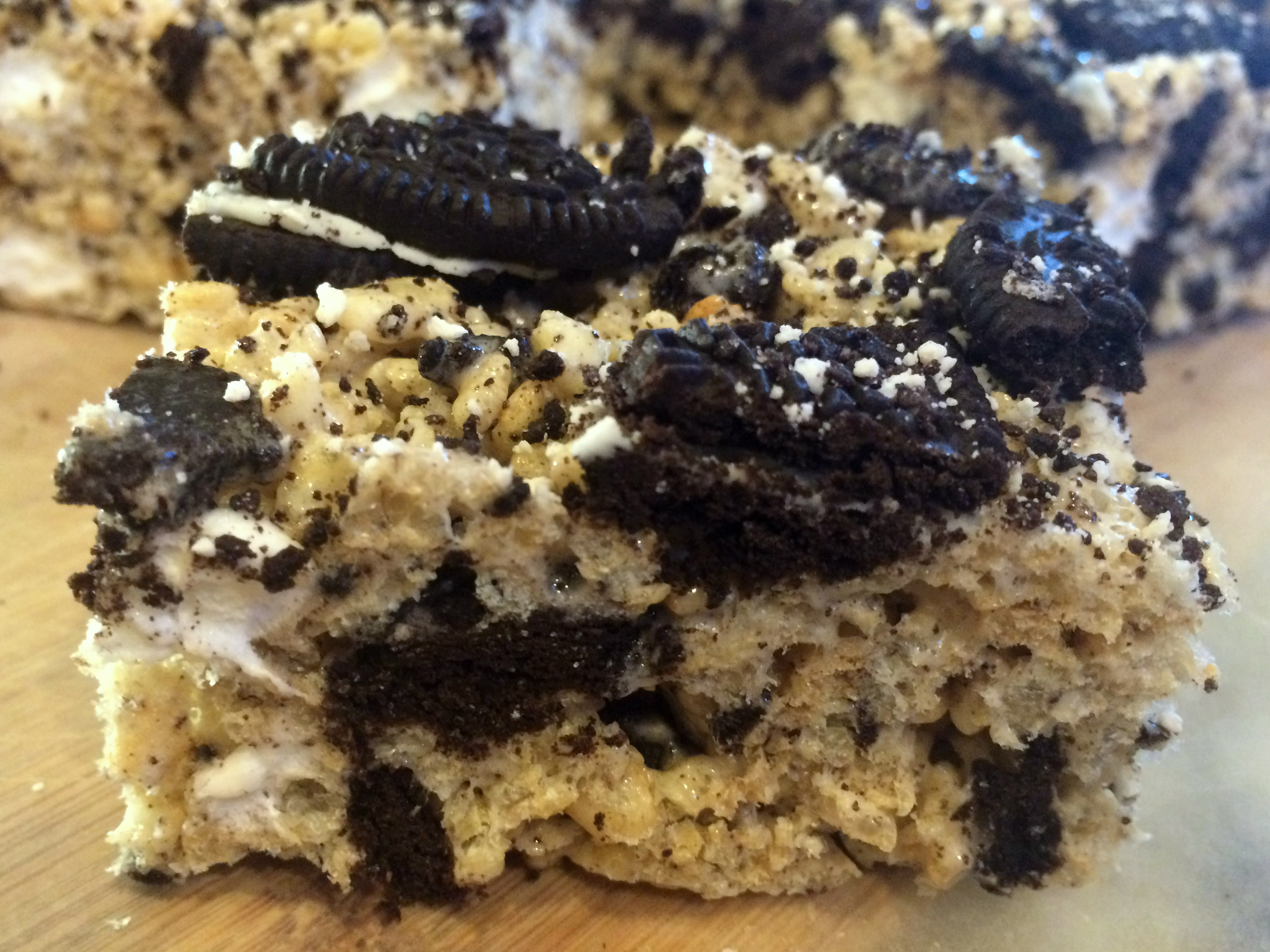 If fall at your house is anything like fall at mine, it's stuffed.  From a full work schedule to extra curricular activities, I swear the nights are getting shorter.
Cookies and Cream Marshmallow Squares combine a classic favorite, Marshmallow Squares, with Oreo cookies.  This no-bake treat fits perfectly into busy schedules.
Cookies and Cream Marshmallow Squares
Makes 24 bars
Ingredients:
6 C crispy rice cereal
16 oz bag miniature marshmallows
6 T butter
pinch salt
1/2 t vanilla extract
1 package Oreo cookies, divided
Directions:
Grease a 9×13 pan with butter.  Set aside.
Set aside 1 C marshmallows.  Use food processor or plastic bag with roller to crumble 2 rows of Oreo cookies from package.  Coarsely chop remaining row of cookies.  Set chopped cookies aside.
Put remaining miniature marshmallows in microwave safe bowl with butter.  Microwave on 30 second bursts, approximately 2 minutes.  Stir together when melted.  Add pinch of salt and vanilla.
Combine melted marshmallows with crispy rice cereal and crumbled Oreo cookies.  Add reserved marshmallows.  Dump into prepared pan, use buttered fingers to spread it out evenly.
Pour coarsely chopped Oreos on top and gently press into rice cereal mixture.  When completely cool, cut into bars.
Adapted from "Cookies and Cream Treats," oregonlive.com, 8/24/15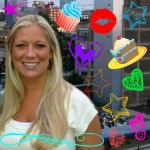 I'm a self-taught Betty Crocker. Food should be pretty, delicious and have sprinkles. Professionally I'm a clinical social worker. Follow me on Facebook and Pinterest- Sugar and Spice Baking Blog- for great recipes, amazing restaurants and culinary adventures.