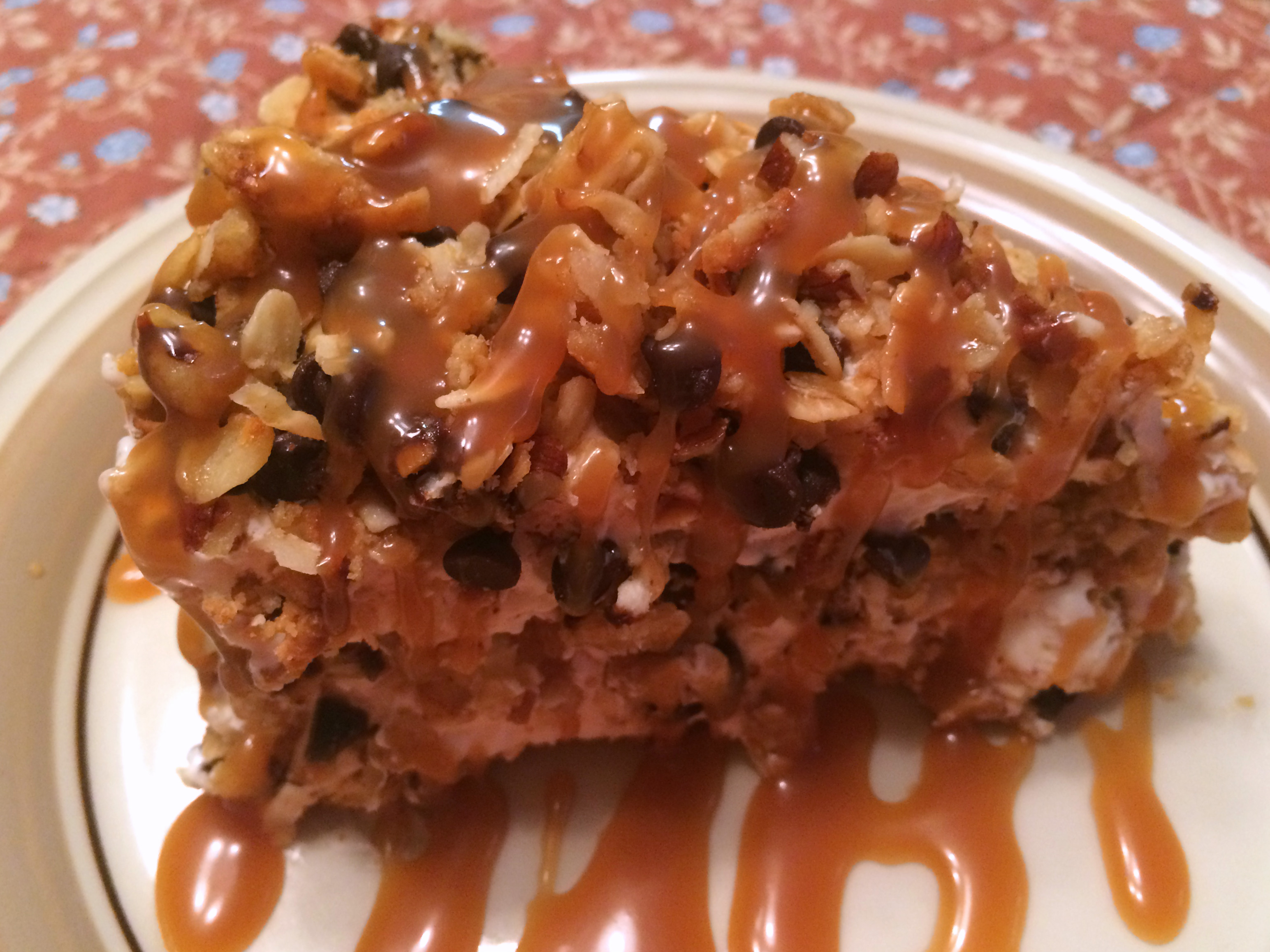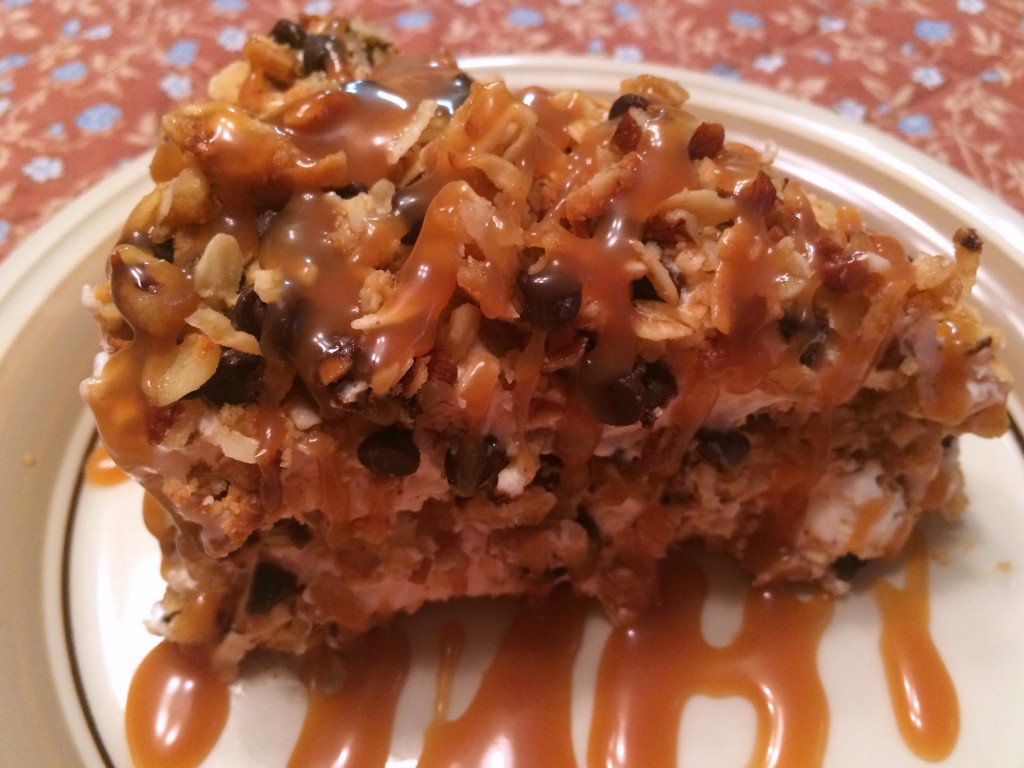 I was a Girl Scout growing up.  A happy Brownie in troop 1063, Girl Scout cookie season is my version of Christmas.  I love them all- Trefoils are the best, followed by Thin Mints, Samoas and Tagalogs.  This year I noticed Samoas being sold as Caramel De-Lites.  Don't panic- it's exactly the same cookie made by a second baking company.  The #1 Girl Scout cookie in the nation, Frozen Samoa Pie pays homage to everyone else's top pick.
Frozen Samoa Pie
Serves 8 people
Ingredients:
For the crust:
2 C shortbread cookie crumbs
2 T sugar
4 T butter, melted
For the Samoa crumbles:
3/4 C flour
3/4 C old-fashioned oatmeal
1/4 C brown sugar
1/2 C pecans
1 C sweetened, shredded coconut
1/2 C butter, melted
3/4 C miniature chocolate chips
For the filling:
8 oz cream cheese, softened
14 oz can sweetened condensed milk
12 oz container frozen whipped topping, thawed
1 t vanilla extract
1/2 t coconut extract
Caramel sauce homemade if you have time or store-bought if you don't
Directions:
Use a 9 inch spring form pan.  It's almost impossible to get out of a pie pan.  If you have to use a pie pan, line it carefully with foil and plan to lift it out to serve.
Heat oven to 400 degrees.
Prepare pie crust.  Combine cookie crumbs, sugar and melted butter.  Pour into bottom of spring form pan, gently press into place.  Bake 5 minutes until lightly golden brown.  Remove and set aside to cool.
Prepare Samoa crumbles.  Combine flour, oatmeal, brown sugar, pecans, coconut and melted butter.  Do not include chocolate chips yet.  Dump into 9×13 baking pan, bake for 20 minutes stirring frequently.  Remove when crumbles appear lightly toasted.  Set aside to cool, I recommend dumping this out on a large cookie sheet.  It cools faster.  When completely cool, add chocolate chips.  I hope you were paying attention… if you added them earlier you have a melted chocolate mess.
To make filling, use a stand mixer.  Whip cream cheese for about 2 minutes.  This ensures filling will be creamy and fluffy.  Add sweetened condensed milk, vanilla and coconut extracts.  Add frozen whipped topping.
To assemble pie, scoop half the filling onto baked crust.  Spread evenly and to edges of pan.  Sprinkle half the Samoa crumbles.  Layer other half of filling.  Finish the Samoa crumbles.
Freeze minimum of 4 hours, best to freeze overnight.  To serve, loosen the edges gently with a knife and remove sides of spring form pan.  Drizzle with caramel sauce.  Keep leftovers (if you have any) in the freezer.
Recipe modified from "Frozen Samoa Pie," mybakingaddiction.com, July 9 2015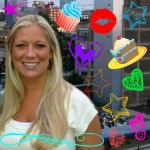 I'm a self-taught Betty Crocker. Food should be pretty, delicious and have sprinkles. Professionally I'm a clinical social worker. Follow me on Facebook and Pinterest- Sugar and Spice Baking Blog- for great recipes, amazing restaurants and culinary adventures.