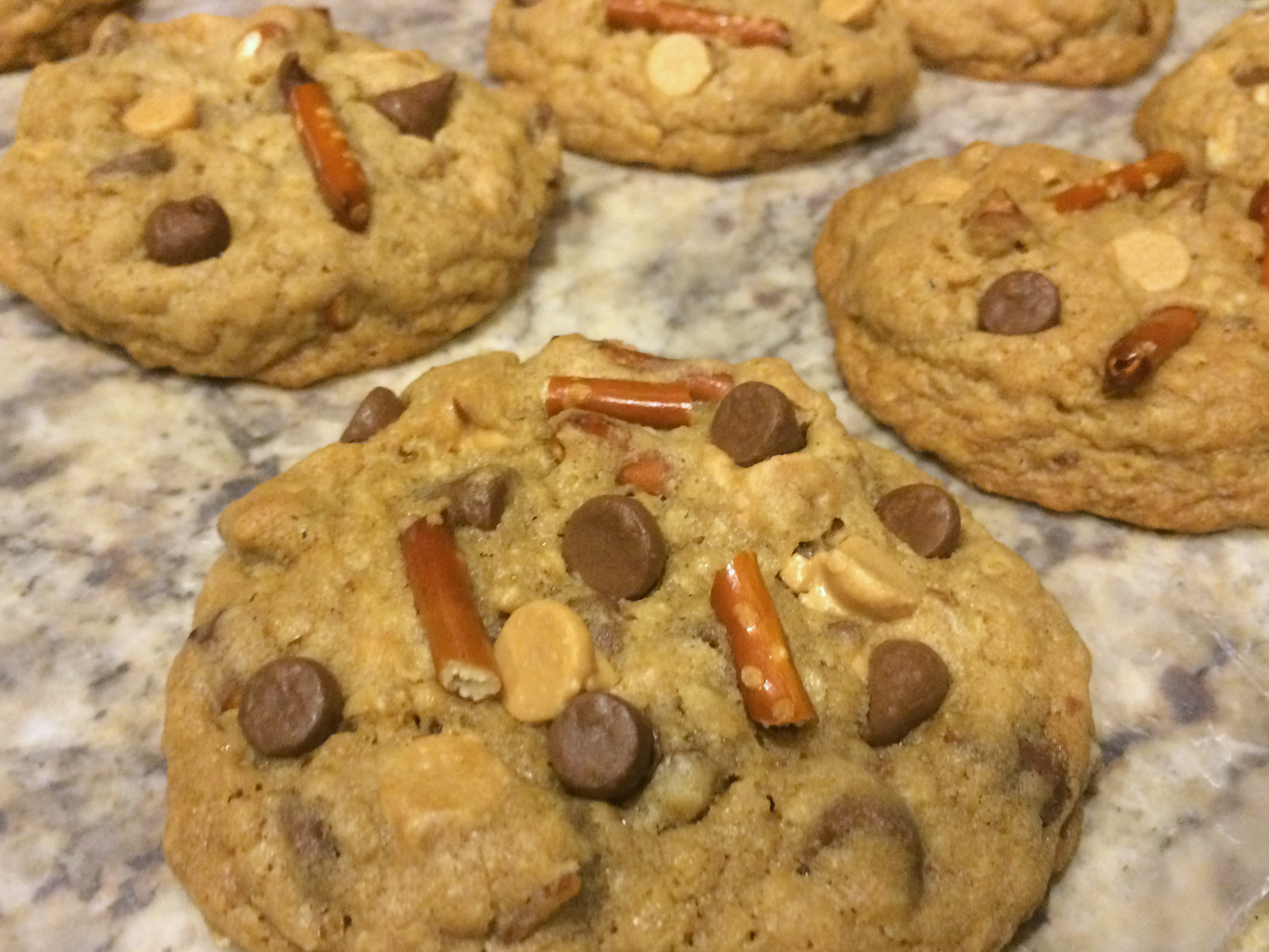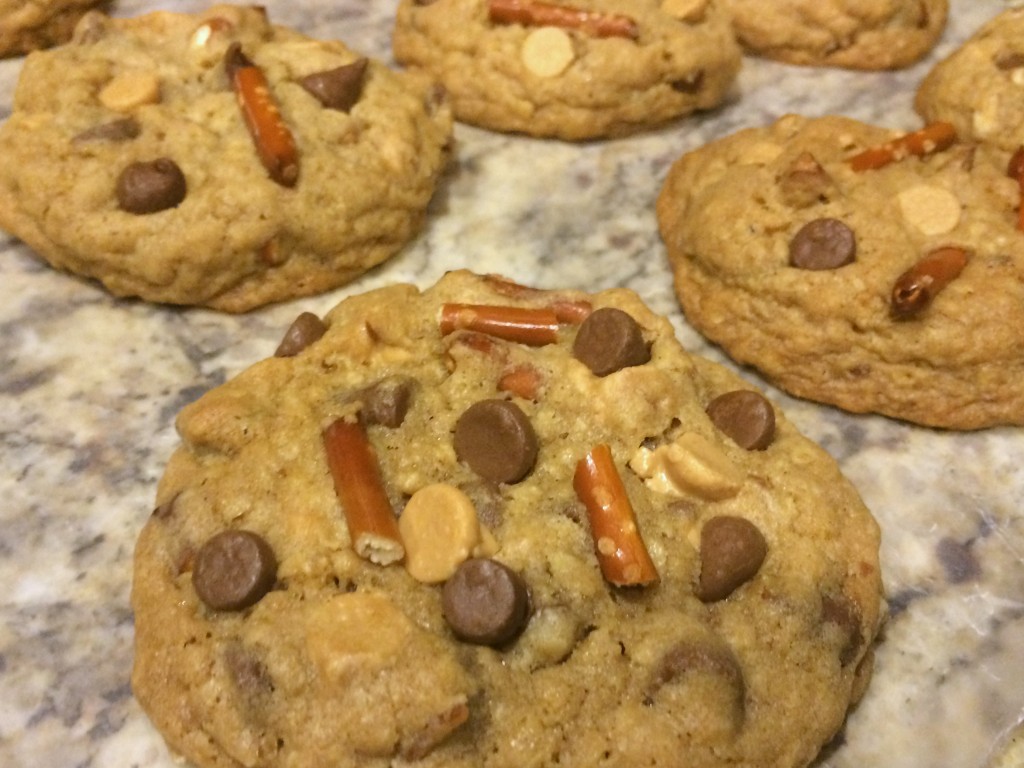 I was cleaning my baking cabinet and stumbled across a half bag of pretzels.  Between Strawberry Pretzel Salad and 7 Layer Potato Chip Bars, I've gone through plenty this summer.  I also found partial bags of chocolate chips, extra oatmeal and more sprinkles.  When the cabinet was (mostly) reorganized, I did what any good cook would do- dumped the spare ingredients into a bowl and made cookies.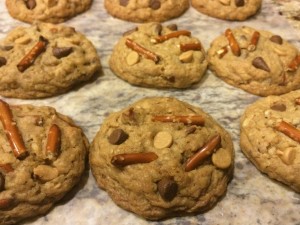 Pretzel Chip Cookies turned out great- the pretzels stay crunchy and add a surprise to every bite.
Pretzel Chip Cookies
Makes 36 cookies
Ingredients:
1 C (2 sticks) butter, softened
1 C dark brown sugar
1/2 c white sugar
2 eggs
2 t vanilla extract
1 C oatmeal
2 C flour
1/2 t salt
1 t baking soda
1 1/2 C chocolate chips
1 1/2 C peanut butter chips
1 1/2 C pretzel sticks, broken into pieces
Directions:
Heat oven to 325.  Line baking pan with parchment paper.
Using a stand mixer, combine butter, brown and white sugar.  Cream until fluffy.  Add eggs and vanilla.
In a separate bowl, combine oatmeal, flour, salt and baking soda.  Add slowly to butter mixture.  Scrape sides as needed.
Add chocolate chips and mix.  Lastly, add pretzels, stopping when just combined.  You don't want to pulverize the pretzels.
Scoop into 2 inch rounded balls and bake for 16-18 minutes, splitting time with 8 minutes on lower oven rack and 8 minutes on upper.  Cookies will be lightly golden brown.  If desired, arrange a few pretzel pieces on top of cookie before baking so people can see them.
After removing from oven, allow to cookies to rest on pans for 5 minutes then transfer to cooling rack.
Recipe modified from "Chocolate Chip Oatmeal Cookies," allrecipes.com, by PANTHERA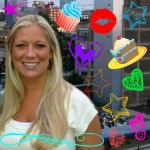 I'm a self-taught Betty Crocker. Food should be pretty, delicious and have sprinkles. Professionally I'm a clinical social worker. Follow me on Facebook and Pinterest- Sugar and Spice Baking Blog- for great recipes, amazing restaurants and culinary adventures.