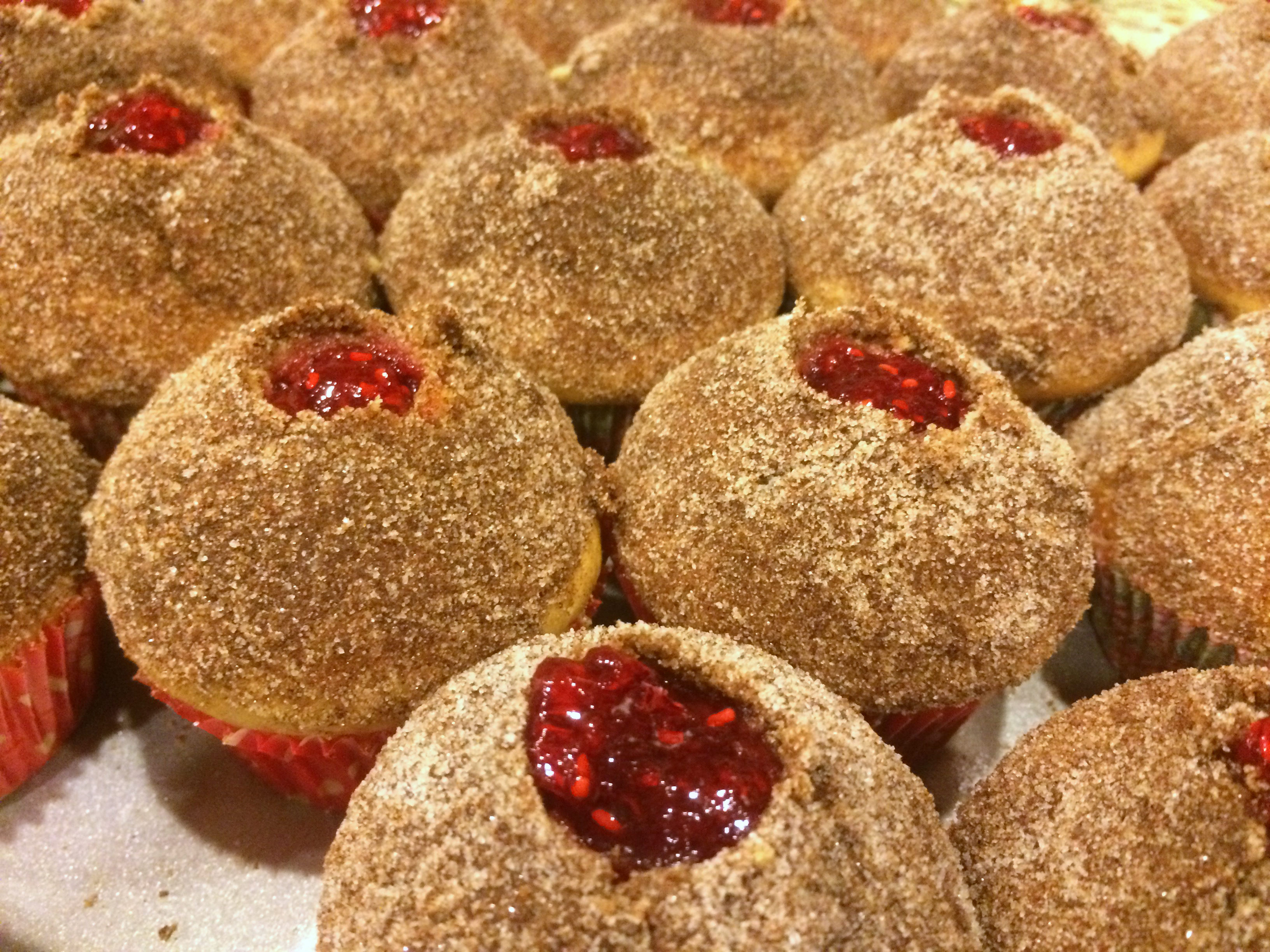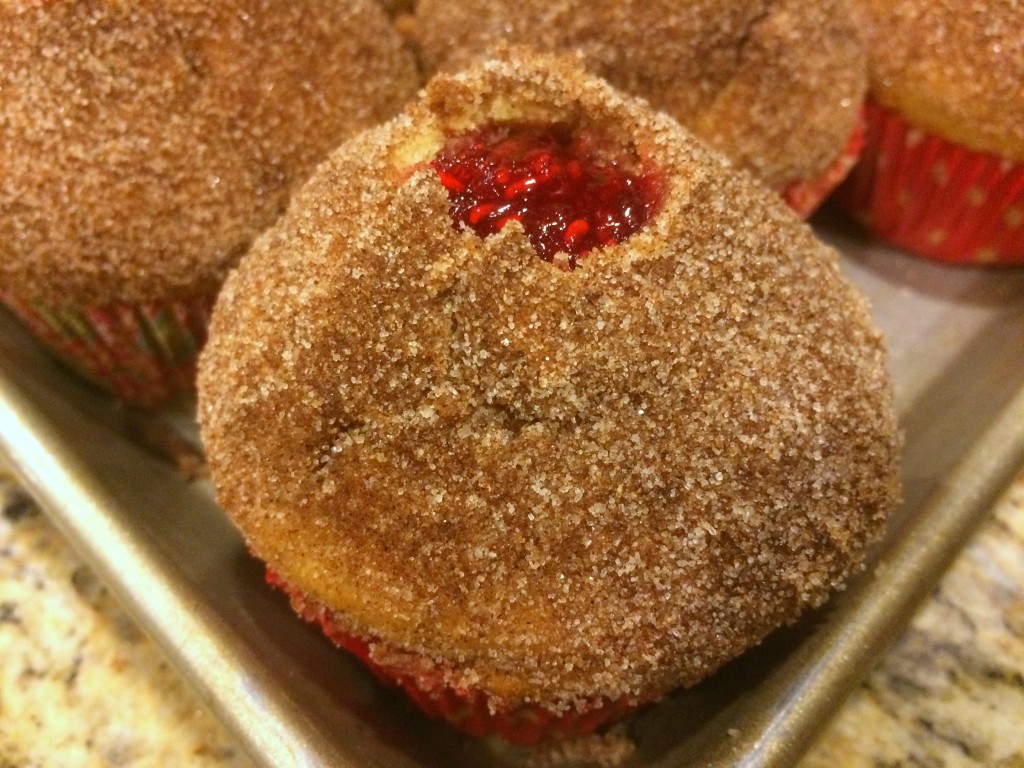 Jelly Doughnut Muffins are dense, delicious treats reminiscent of cake doughnuts.  No frying required, they can be filled with your favorite fruit flavor.  I strongly suggest freshly grated nutmeg in the recipe, you can buy whole pods at most healthy food stores.  A single pod will be plenty and all you need is a microplane grater.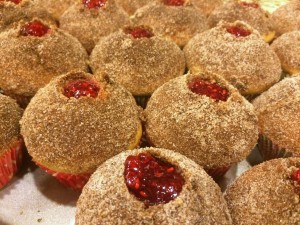 The recipe is from King Arthur Flour's Bake for Good Campaign.  Bake for Good is a movement to raise money for local food banks.  There are great recipes and a tool kit to help host a bake sale in your area.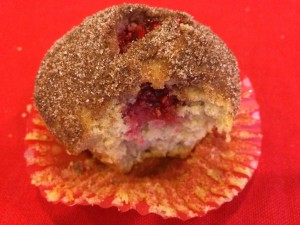 Jelly Doughnut Muffins
Makes 12 muffins
Ingredients:
1/4 C (1/2 a stick) butter, softened

1/4 C vegetable oil

1/2 C white sugar

1/3 C brown sugar

2 eggs

1 1/2 t baking powder

1/4 t baking soda

1 t freshly grated nutmeg or to taste

3/4 t salt

1 t vanilla

2 2/3 C flour

1 C milk

1 C favorite jam or jelly
For topping:
1/4 C (1/2 stick) butter, melted

1 1/4 C white sugar

1/4 C cinnamon
Directions:
Preheat the oven to 425°F. Line muffin pan with wrappers.
Use a mixer to combine softened butter, vegetable oil, and sugars until smooth.  Add eggs, milk and vanilla.
Measure out flour and stir in baking powder, baking soda, nutmeg, and salt.  Add flour slowly to other ingredients until combined.
Scoop batter into prepared pan, filling wells almost full.  There is enough batter for 12 muffins.
Bake for 15 to 17 minutes, until pale golden brown and toothpick inserted into the center comes out clean.
Remove from oven and allow to cool until you can handle them.  Prepare melted butter in a shallow dish.  Combine cinnamon and sugar for topping in a second shallow dish.  Invert muffin and carefully dip the entire top into melted butter.  Dip muffin into cinnamon sugar and carefully roll from side to side, making sure the entire top is coated.  Set muffin aside.  Repeat on remaining muffins.
To fill, transfer jam into a Ziploc bag.  Snip the corner.  Cut a small hole in the top of each muffin, I used an apple corer.  Be careful not to cut through the muffin.  Pipe jam into the muffin.
Serve to your friends and take a poll…  should Doughnut Muffins be called monuts or duffins?
Recipe modified from "Doughnut Muffins," BakeforGood campaign, kingarthurflour.com