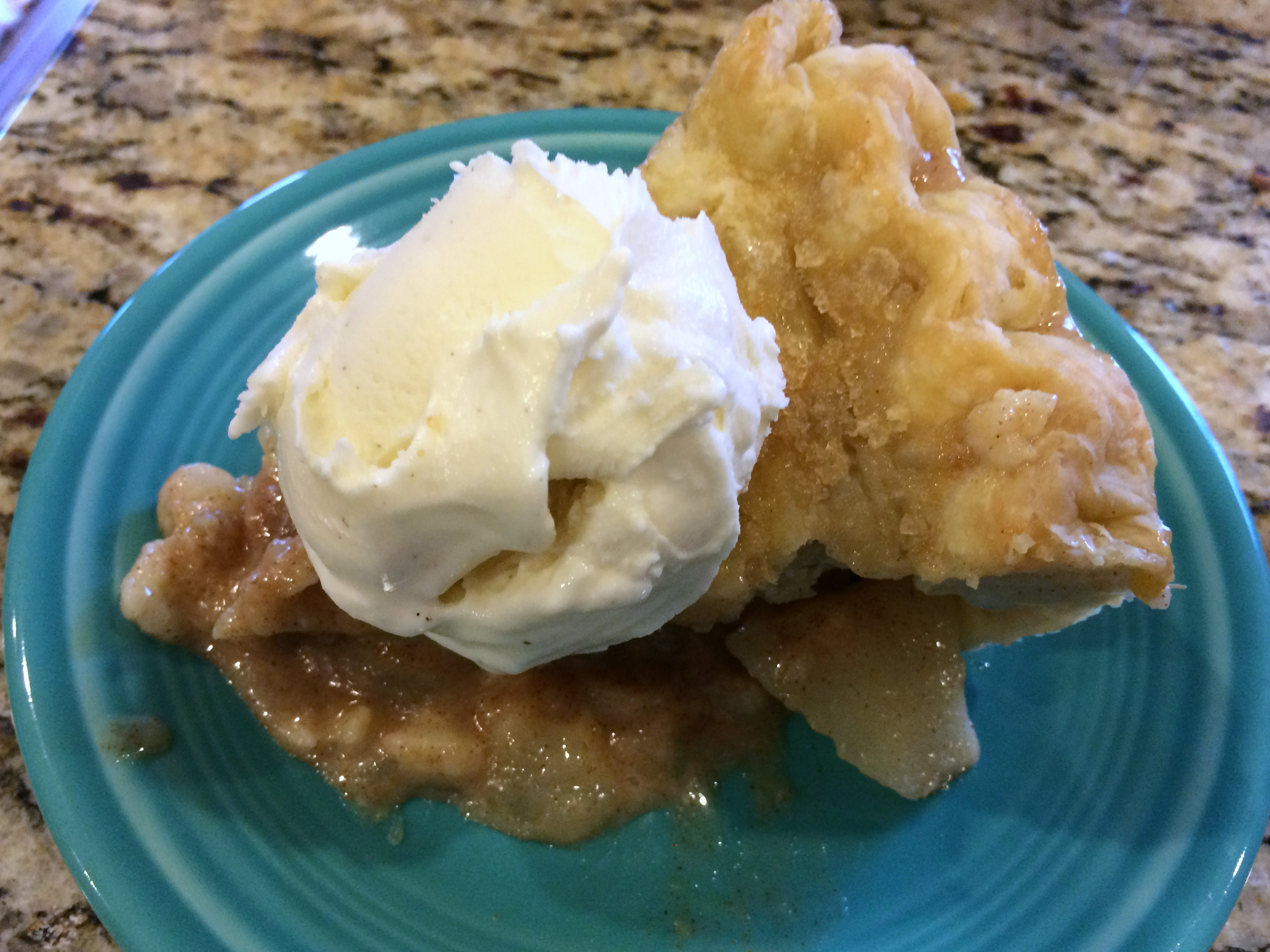 It officially feels like fall.  Not just because school is starting but because produce is shifting from raspberries, peaches and corn to pears, apples and squash.  While I usually make rhubarb pie or salted caramel apple pie this time of year, I found myself with several pounds of beautiful, fresh pears thanks to a friend at work.  Pear pie turned out amazing, it's a cousin to classic apple pie but with its own unique flavor.  Be sure to use fresh, ripe pears.  Canned pears won't be anywhere close!
Fresh Pear Pie
Makes 1 pie
Ingredients:
5 C peeled, sliced ripe pears
1/2 C white sugar
1/4 C flour
1/4 t salt
1/4 t freshly grated nutmeg
1 t cinnamon
1 t lemon zest
1 T butter
1 T fresh lemon juice
Directions:
Heat oven to 450.  Set racks in top third and bottom third of oven.  Place an old baking sheet on the bottom rack.  As with all fruit pies, this can bubble over into your oven.
Combine sugar, flour, salt, nutmeg, cinnamon and lemon zest.  Set aside.
Roll out half the pie crust and carefully set into pie plate.
Arrange pear slices into pan, trying to spread out evenly.  If you have extra, cut them into smaller pieces and tuck between slices.
Drizzle lemon juice on top and sprinkle with sugar mixture.  Dot with butter.
Roll out remaining half of pie crust.  Top and seal.  Be sure to cut slits for steam to exit while baking.
Bake for 10 minutes at 450, then drop oven to 350.  Set a timer so you don't forget to lower the heat.
Pie is done when crust is golden brown and bubbling, approximately 45 minutes.  Allow to cool before slicing.  Serve with vanilla sugar bean ice cream.
Recipe modified from "Fresh Pear Pie," by Carol, allrecipes.com