Double Chocolate Sour Cream Cake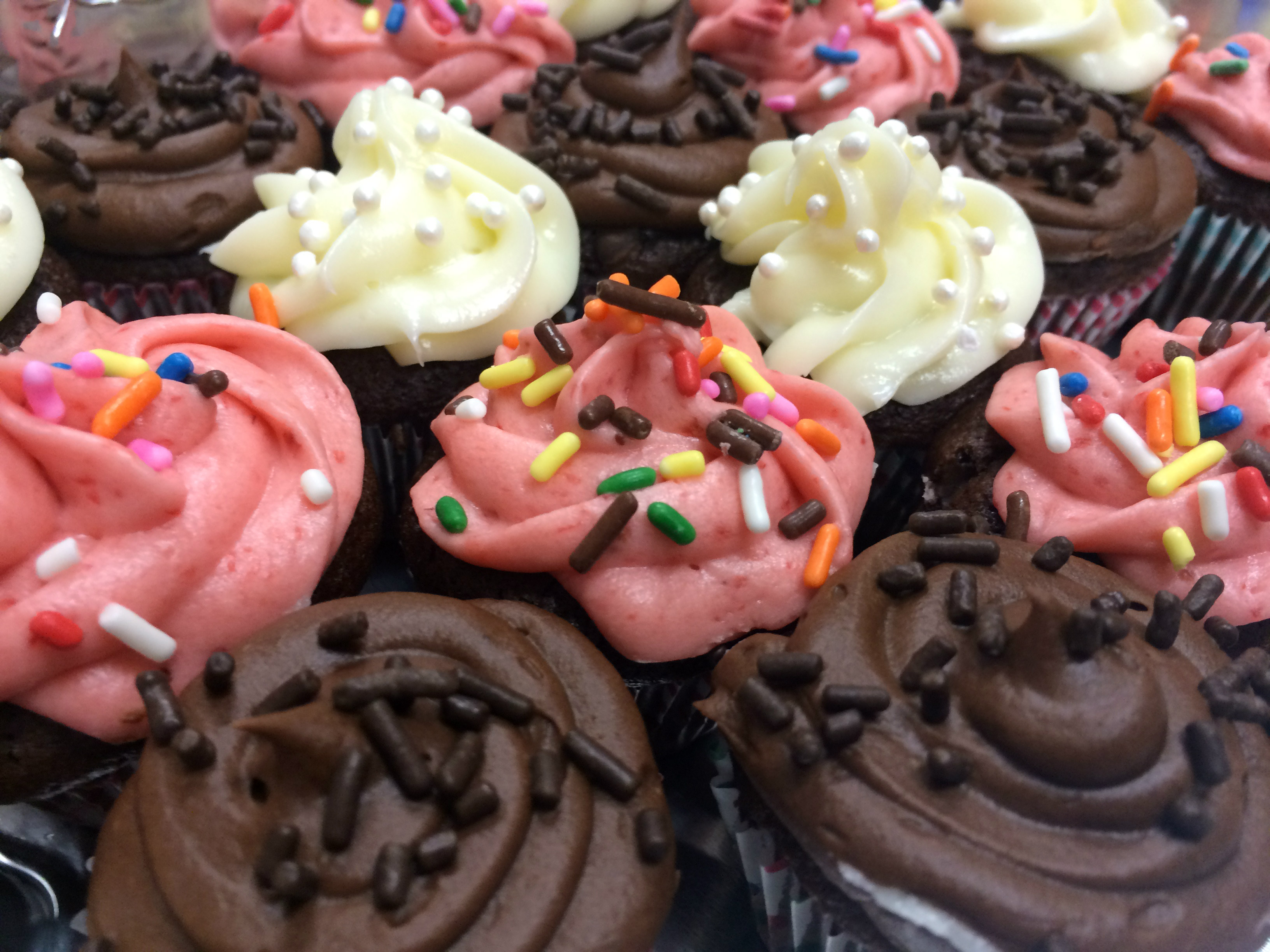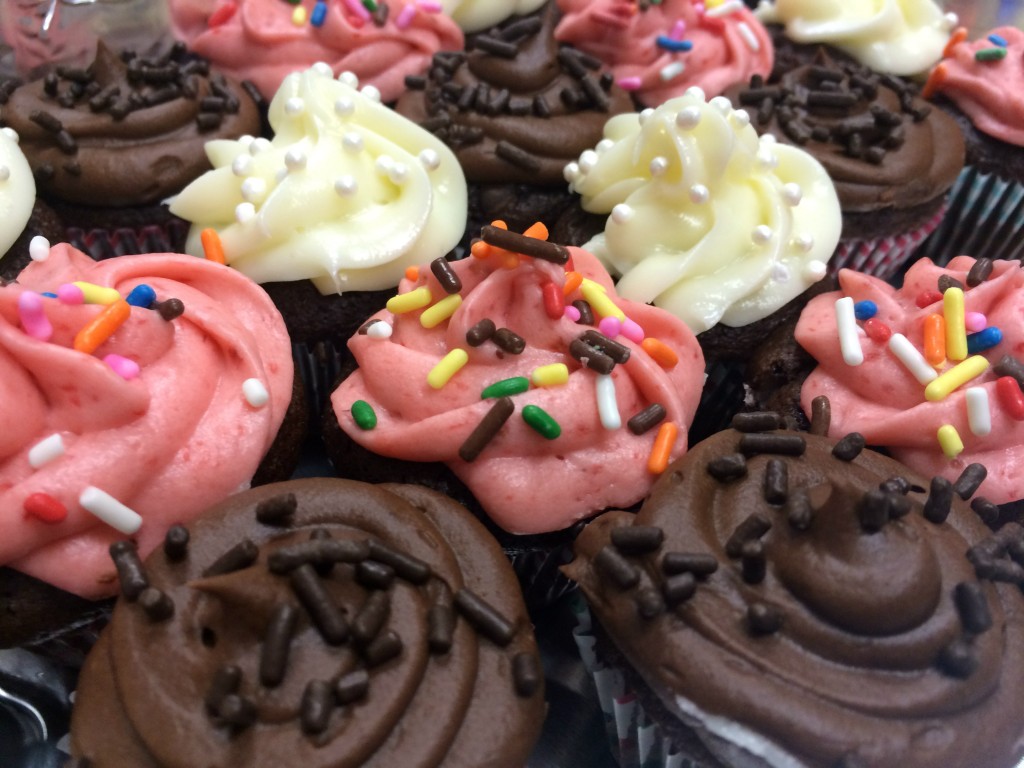 I love any reason to bake.  This week we have a colleague retiring after many years.  Retirement is an amazing, hard-earned accomplishment.  At this point in life, it seems million years away… but I hear it sneaks up on you.  To make this extra special (it's a party after all!), I frosted mini cupcakes with 3 different flavors- cream cheese, strawberry and creamy chocolate.
Suggestion:  If you're going for mini cupcakes, do yourself a favor and buy 4 pans or 2 giant ones.  Buying the right pans saves time and makes baking the little buggers more feasible.  It also means you can eat a ton of them without feeling too guilty.
Double Chocolate Sour Cream Cake
Makes 1 9×13 cake, 24 regular cupcakes, 5 dozen mini cupcakes
Ingredients:
1 18.5 oz box devil's food cake mix
1 5.9 oz package chocolate fudge instant pudding.
1 C vegetable oil
1/2 C warm water
1 C sour cream
4 eggs
2 C miniature chocolate chips
1 t vanilla
Your favorite frosting(s)- cream cheese, strawberry and creamy chocolate
Creamy Chocolate Frosting:
1/2 C (1 stick) butter, softened
1/2 C cocoa powder
6 T evaporated milk
1 t vanilla
1/4 t salt
3 C powdered sugar
Directions:
Heat the oven to 350.  Line pan with baking cups or parchment paper.
Combine cake mix and instant pudding.  Mix well with a fork.
Add eggs, sour cream, vegetable oil, water, vanilla and chocolate chips.
Scoop into pans, filling cupcake wells about 2/3 full.  If you make minis, I suggest scooping the batter into a large plastic bag and snipping the corner.  This lets you pipe the batter in with less mess.
Bake mini cupcakes about 10 minutes until a toothpick comes out clean.  Regular cupcakes bake approximately 15 minutes.  Ballpark for 9×13 pan is 35-40 mins.
Cool completely and frost with your favorite flavors.
To make creamy chocolate frosting, cream butter and cocoa powder together with mixer.  Add pinch of salt, vanilla and evaporated milk.  When combined, add powdered sugar.
Pipe frosting onto cupcakes.
Recipe modified from "Too Much Chocolate Cake," by Denise, allrecipes.com
Recipe modified from "Creamy Chocolate Frosting," by Tracy Larsen, allrecipes.com