Potato Chip 7-Layer Bars Again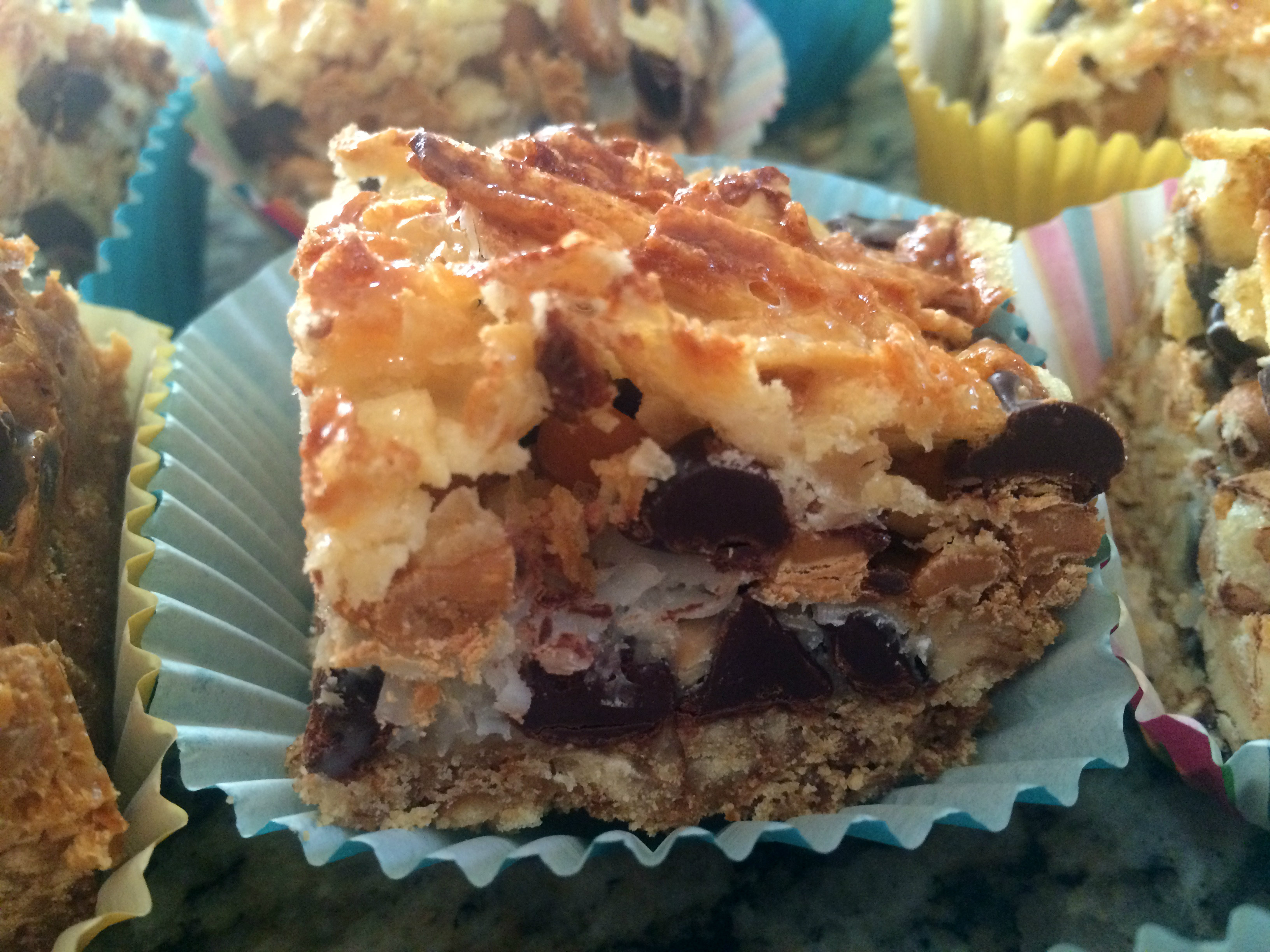 I'm reposting Potato Chip 7-Layer Bars.  I made them again and was reminded how amazing they are.  Sweet and salty, Potato Chip 7-Layer Bars are non-traditional twist on the potluck favorite.
Potato Chip 7-Layer Bars
Makes 1 9×13 pan, 24 bars
Ingredients:
 1 1/4 C pretzels
1 C graham cracker crumbs
1/2 C (1 stick) butter
1 C salted, roasted cashews
1 bag dark, semi sweet chocolate chips (around 2 cups)
1 C butterscotch chips
1 1/2 C sweetened, shredded coconut
2 C thick, wavy potato chips
1 can (14 oz) sweetened, condensed milk
Directions:
Turn oven to 350.  Line 9×13 pan with parchment paper.  Spray sides of paper with non stick spray.
Use food processor or Ziploc bag with rolling pin to crush pretzels and graham crackers.  Melt butter in microwave.
Combine graham crackers and pretzel crumbs in bowl.  Add melted butter and mix.  Press gently into bottom of 9×13 pan.
Sprinkle on most of the chocolate chips.  Set a few aside.
Roughly chop cashews and add.  Layer on shredded coconut then butterscotch chips.
Add leftover chocolate chips.  This makes some visible from the top layer.
Coarsely crumble potato chips.  Sprinkle on top.
Drizzle with sweetened condensed milk.  Use the entire can.  Yes it seems like too much but the whole can will be absorbed.  Don't worry.
Bake for 15 minutes.  Rotate pan and bake for 15 more.  Watch pan closely, the potato chips will caramelize in the heat.
When bars are cool, slice and serve.  Watch people at work disrupt the meeting you took them to because they are confused by the potato chips.  Watch people at work disrupt the meeting again when they try them and fight over the last one.  These are an office favorite!
Based on "Seven Layer of Sin Bars," by Kir Jensen, Sugar Cube Cookbook, 2012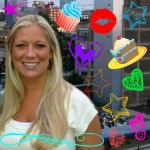 I'm a self-taught Betty Crocker. Food should be pretty, delicious and have sprinkles. Professionally I'm a clinical social worker. Follow me on Facebook and Pinterest- Sugar and Spice Baking Blog- for great recipes, amazing restaurants and culinary adventures.