Peanut Butter Ice Box Pie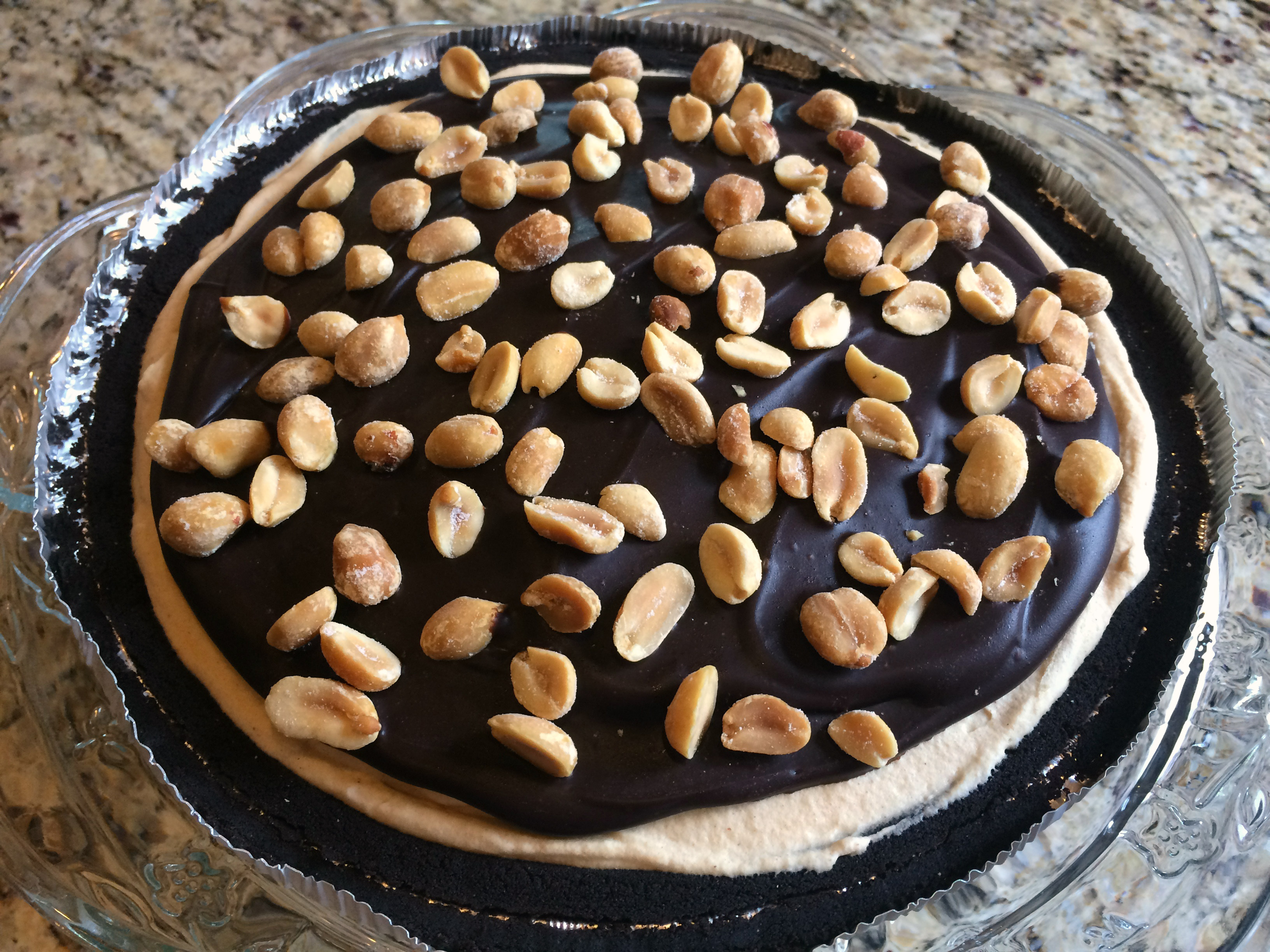 I'm on an ice box binge.  Last summer I tested the waters with Nutella Mascarpone Ice Box Cake and recently made Creamsicle Ice Box Pie.  When I saw a recipe for peanut butter with fudge topping, it immediately jumped to the top of my "To Bake List."  Yes I have a "To Bake List."  Doesn't everyone?
This pie is creamy, fudgy and absolutely amazing.  It's super fast- you could make it in the morning, throw it in the freezer and have treat ready for an afternoon summer BBQ.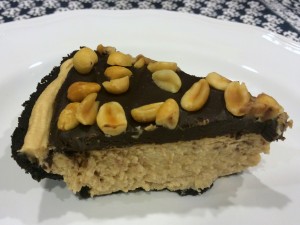 Peanut Butter Ice Box Pie
Serves 8
Ingredients:
1 premade Oreo pie crust (use regular graham cracker if your grocery store doesn't have chocolate)
2 C whipping cream
1/2 C powdered sugar
1 t vanilla
1 C creamy peanut butter
1 C dark chocolate chips
1/2 C whipping cream
1/4 C roasted, salted peanuts
Directions:
Use a stand mixer with the whisk attachment.  Pour 2 C whipping cream into a bowl, add powdered sugar and vanilla.  Turn mixer on high.  Whip until stiff peaks form.
Add creamy peanut butter.  Mix with whip attachment on low until just combined.  Scoop mixture into pie crust with spatula.  Smooth it out and refrigerate immediately.
To make fudge topping, add 1/2 C whipped cream and dark chocolate chips in a microwave safe bowl.  Microwave on 30 second bursts.  When it starts to melt, stir until incorporated.  Remove chilled pie, spoon chocolate on top and spread it out.  Sprinkle with roasted, salted peanuts.  Place pie in freezer.
Get pie out 10 minutes before serving to soften slightly.  Return leftovers (if you have any) to the freezer.
Recipe modified from "Peanut Butter Ice Box Pie," oregonlive.com, 8/16/14