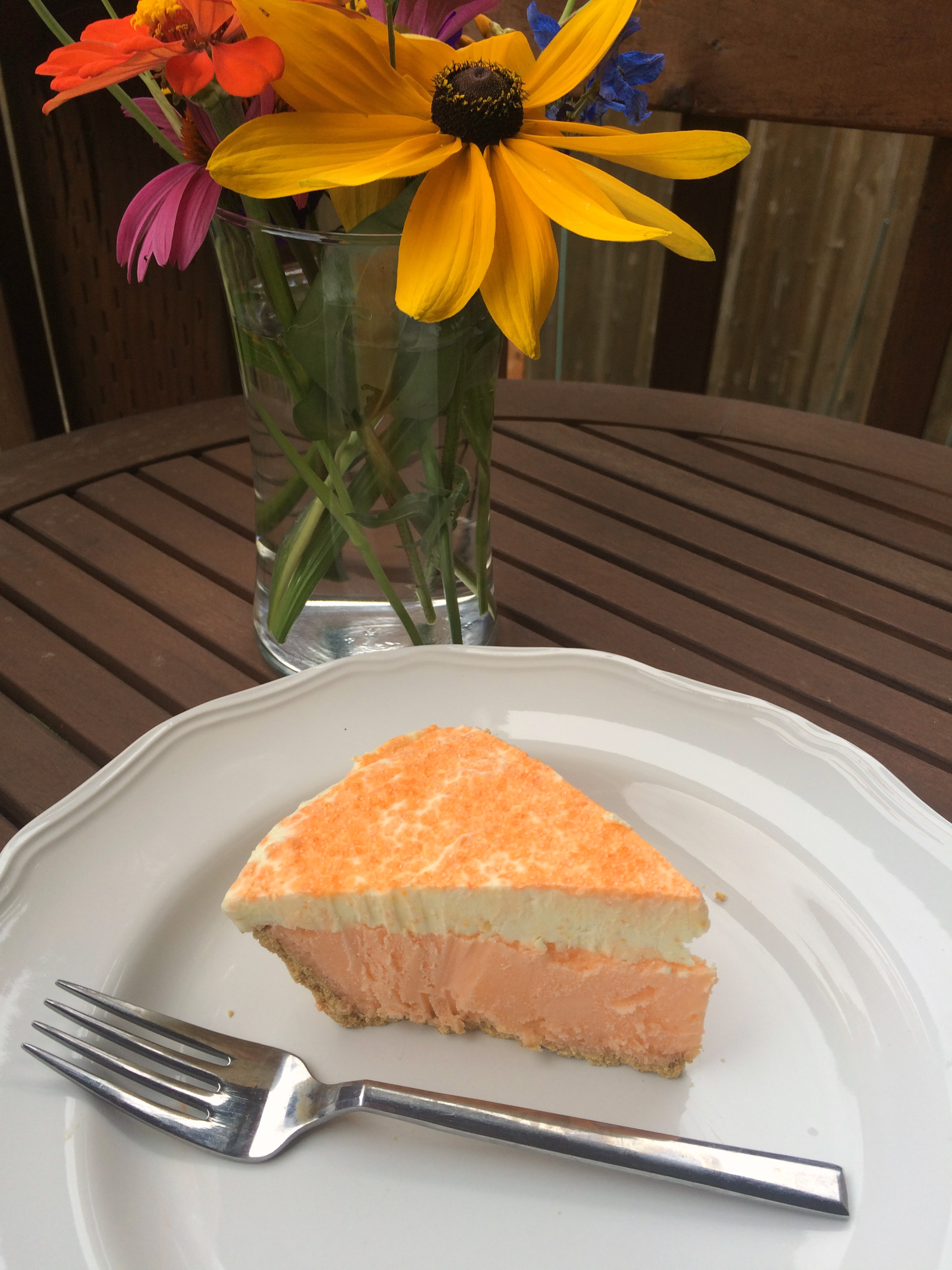 I loved Dixie cups as a kid.  One of my favorite stories is from summer camp… I beat the boys cabin in an eating contest downing 25 cups without throwing up.  Instead of swearing them off, I still crave orange and vanilla ice cream in summer.
Creamsicle Ice Box Pie tastes like a giant Dixie cup.  It's creamy, refreshing and super easy because you make it and freeze until it is time to share.  Or you can eat it by yourself in a contest.  Either way.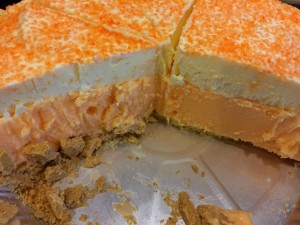 Creamsicle Ice Box Pie
Serves 8
Ingredients:
1 premade graham cracker crust
2 C vanilla ice cream
1 1/2 C orange sherbet
1 C orange flavored soda
2 C whipping cream
1/2 C powdered sugar
1 t vanilla
Zest from 1 orange
Optional: orange sprinkles
Directions:
Use a blender to combine vanilla ice cream, orange sherbet and orange soda.  Pour into premade graham cracker crust.  (Yes I cheated and bought the crust.  I'm good with shortcuts).
Freeze at least 2 hours until filling resets.
Use a stand mixer with whisk attachment.  Combine whipping cream, powdered sugar and vanilla.  When stiff peaks form, add orange zest.
Remove pie from freezer, mound on whipped cream.  Add sprinkles if using.  Return to freezer for at least 2 more hours.
Let pie sit out to thaw a few minutes before slicing.
Recipe adapted from "Orange Vanilla Cream Ice Cream Pie with Orange Whipped Cream," Oregonian, published 8/6/14