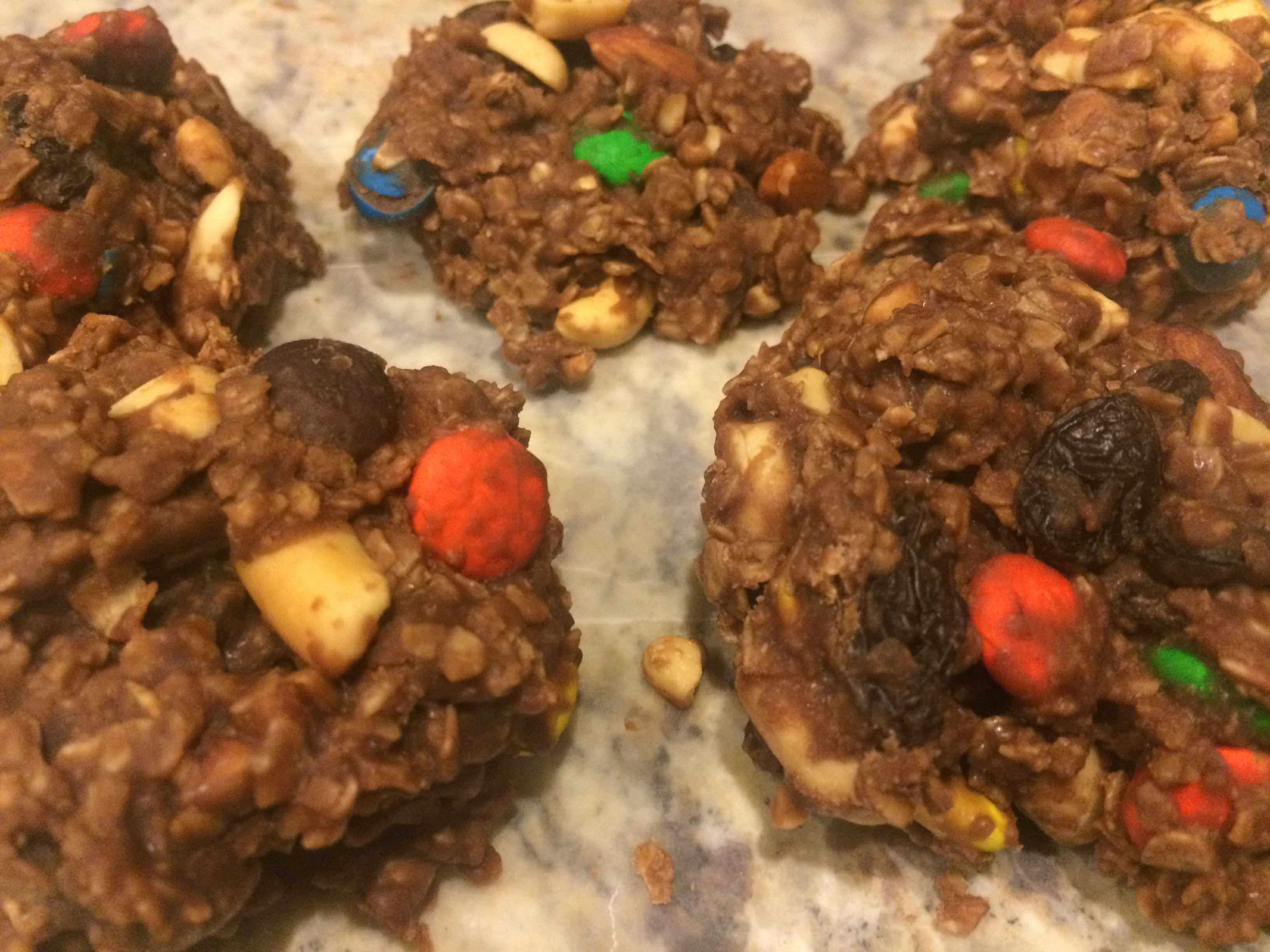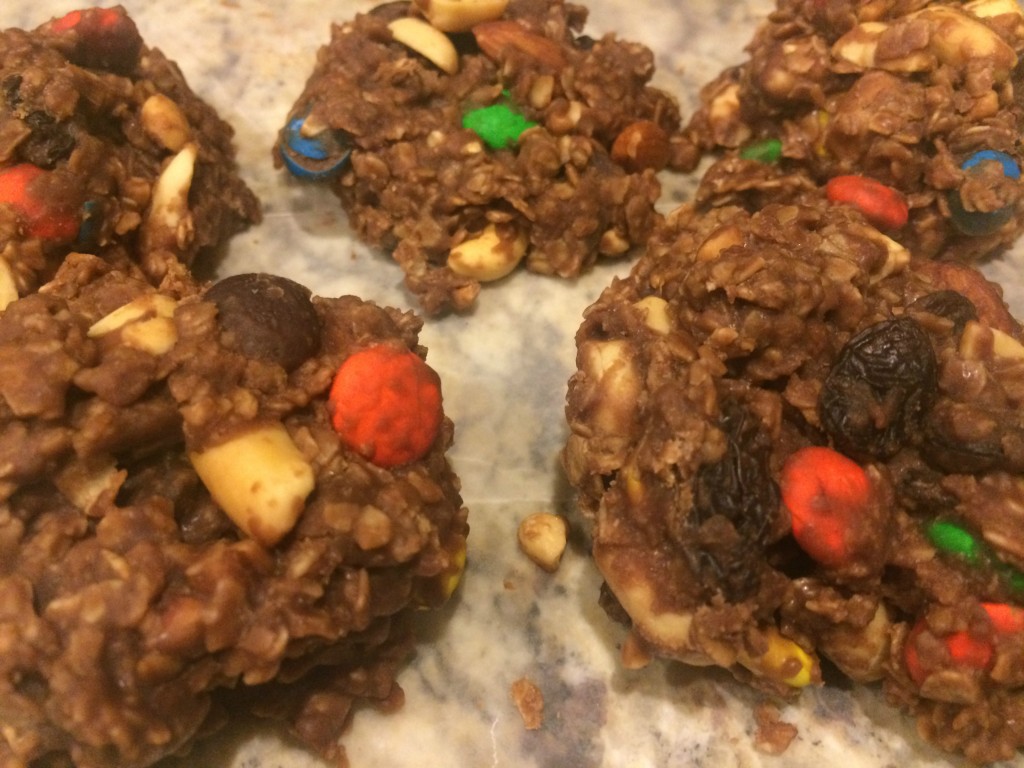 My husband recently went to Yosemite National Park to climb Half Dome, a 16 mile hike that goes up 4800 feet and has cables at the top.  It's an amazing feat and takes 12 hours.
To keep him going, I sent No Bake Hiking Cookies full of oatmeal and trail mix.  A quick source of energy, these cookies can be made just as fast as you can eat them.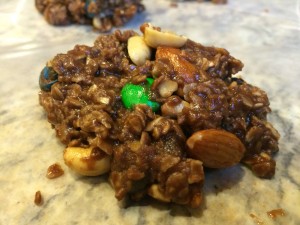 No Bake Hiking Cookies
Makes 18 cookies
Ingredients:
1/4 C cocoa powder
2 C sugar
1/2 C milk
1/2 C (1 stick) butter
3 C instant oatmeal
1/2 C crunchy peanut butter
1 T vanilla extract
3 C of trail mix- I recommend one with chocolate chips, MnMs, mixed nuts and raisins
Directions:
Lay out sheets of wax paper on the counter.  Measure out oatmeal and trail mix in a large bowl.  Set aside.
Heat cocoa, milk, sugar and butter over medium heat on stove.  Don't rush, you want this to boil but not burn.  Stir frequently, when it comes to a rolling boil, boil for 2 minutes.  Use a timer.  Remove from heat.
Add peanut butter and vanilla.  Stir quickly until melted and combined.
Pour over oatmeal and trail mix.  Stir with a wooden spoon until all is coated.  Scoop into 3 inch balls and set on wax paper.  These cookies will be lumpy, it's part of the charm.
Continue scooping until all batter is used.  Cookies will set as they cool in about 30 minutes.
Recipe adapted from "No Bake Recipe," by Sherri T, allrecipes.com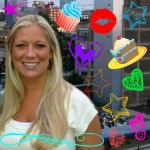 I'm a self-taught Betty Crocker. Food should be pretty, delicious and have sprinkles. Professionally I'm a clinical social worker. Follow me on Facebook and Pinterest- Sugar and Spice Baking Blog- for great recipes, amazing restaurants and culinary adventures.