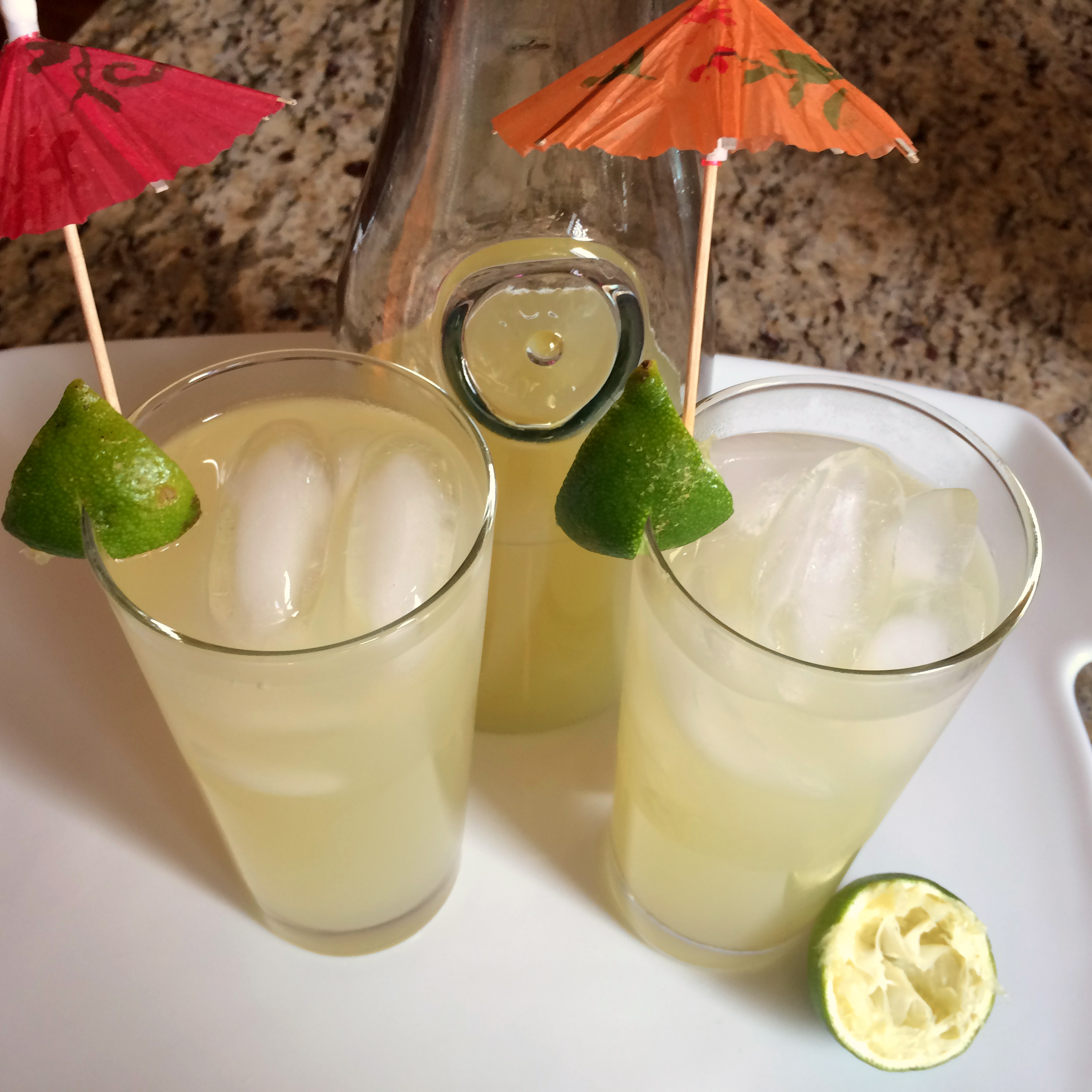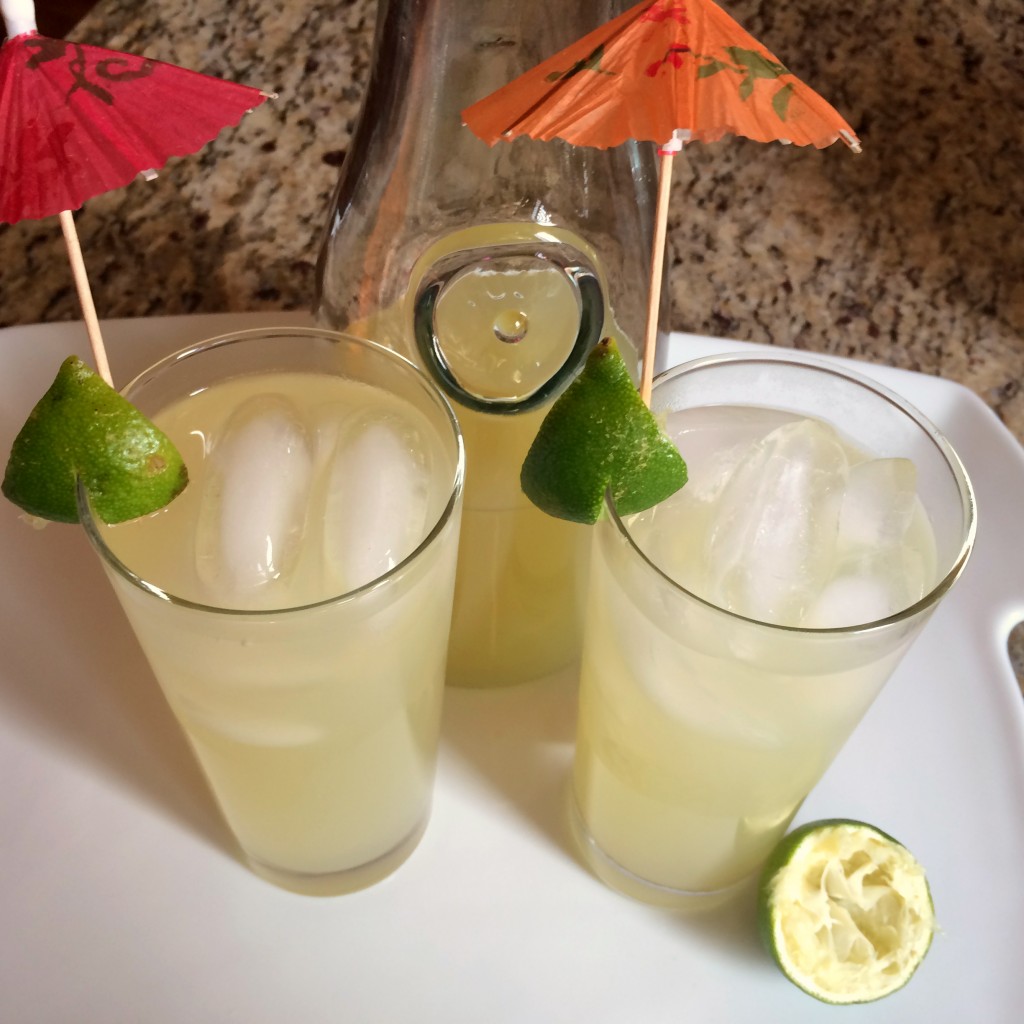 The weather is headed for 90+ and limeade is the perfect way to cool down.  This recipe easily swaps for lemonade, be sure to use fresh lemon juice.  You can get away with bottled key lime juice because it is sweet.
Easy Summer Limeade
Serves 8
Ingredients:
8 C water
1 1/2 C sugar
1 C key lime juice or fresh lemon juice
Ice
Lime or lemon slices for garnish
Directions:
Use a microwave safe bowl.  Combine sugar and 1 1/2 C water.  Microwave 3 minutes, stirring.  You want the sugar and water to boil together making simple syrup.
Mix simple syrup and lime juice.  Add remaining water.  It will be a little strong, this allows for the ice to melt without diluting the limeade.
Stir and serve over ice, garnish with lime slices and little umbrellas.
Recipe modified from allrecipes.com, "Best Lemonade Ever"