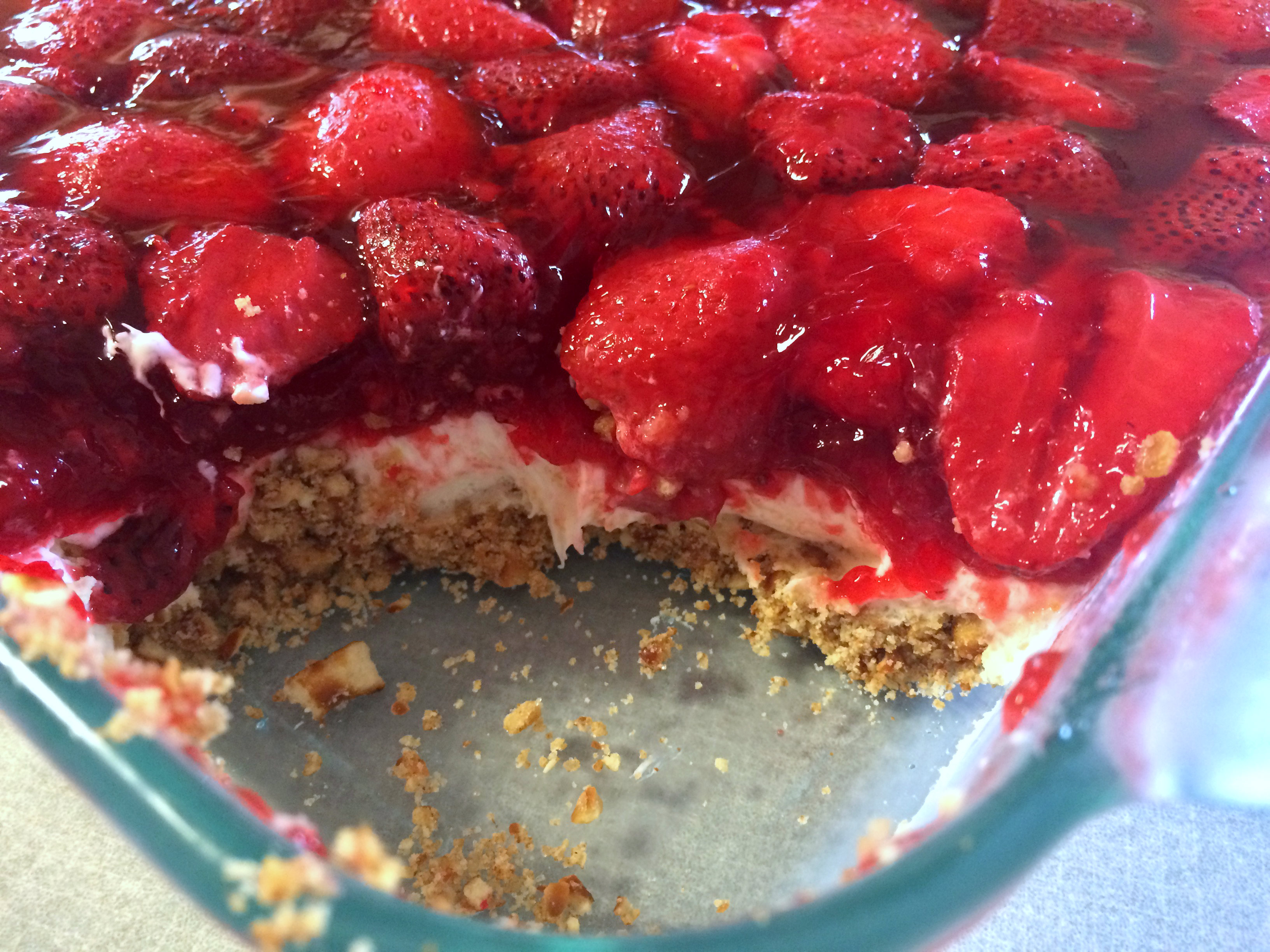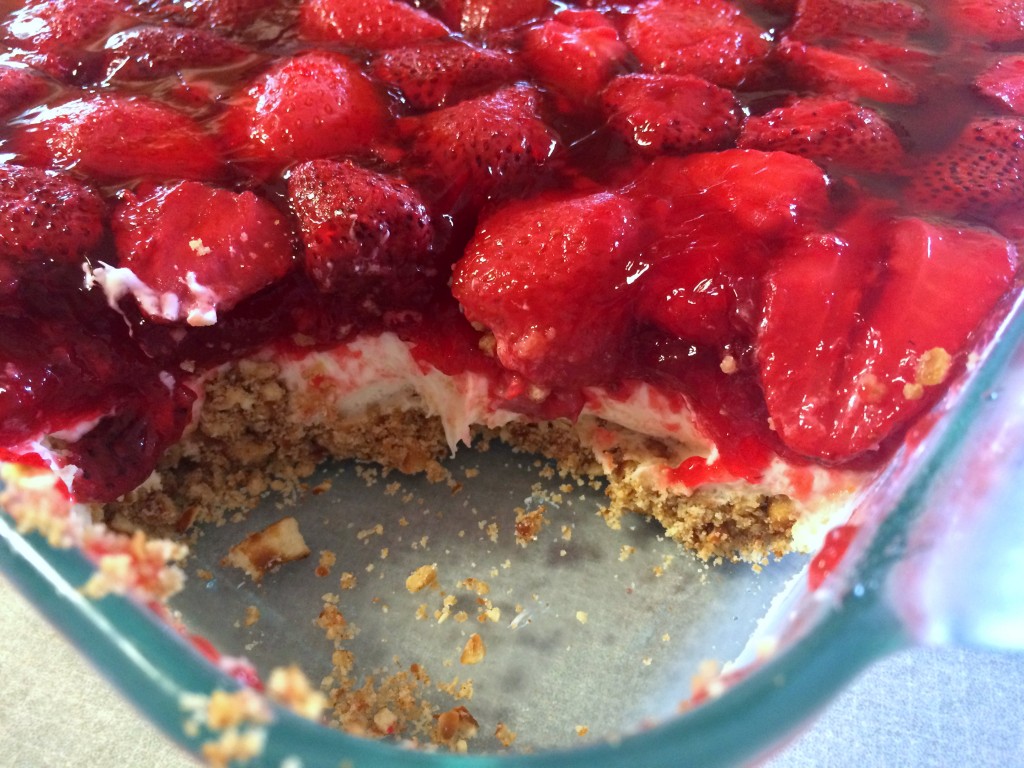 It's Memorial Day and we're off to another BBQ.  Its been BBQ every weekend lately, I think people get so excited for summer they boycott indoor cooking from April to September.  This time I'm bringing Strawberry Pretzel Salad.  It's a sweet and salty, creamy and crunchy summer treat.  This could count as salad or dessert.
Note:  Recipe can modify to fat-free cream cheese, fat-free cool whip and sugar-free Jell-O.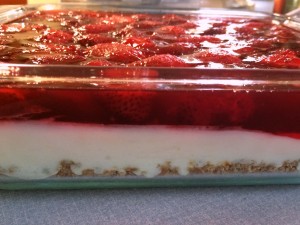 Strawberry Pretzel Salad
Serves 12-16, 1 8×8 pan
Ingredients:
2 C crushed pretzels
1/4 C butter (1/2 stick), melted
1/4 C white sugar
1 8oz package cream cheese, softened to room temperature
1/2 of 8oz container whipped topping, thawed
1/2 C white sugar
1 t vanilla
1 16oz bag frozen strawberries, thawed
2 C boiling water*
2 3oz packages strawberry Jell-O
Directions:
Heat oven to 350.  Crush pretzels with a rolling-pin or a food processor.
Combine crushed pretzels, melted butter and 1/4 C sugar.  Press gently into 8×8 square baking pan.  Bake for 10 minutes.  Crust will turn slightly golden.  Don't over bake.  Set aside to cool.
Use a hand mixer to beat cream cheese.  Add whipped topping, 1/2 C sugar and vanilla.  Dump in clumps on cooled crust, spread until even.  Make sure it touches the edges.  This "seals" and keeps strawberries on top.  Put in refrigerator to set.
To prepare strawberry topping, drain any liquid from thawed, frozen strawberries.  *Subtract amount of strawberry juice from water; you need 2 C total liquid.  I got about 1/2 C from my strawberries, so used about 1 1/2 C water to make 2 C total.
Boil the strawberry juice and water in the microwave.  Dump strawberry Jell-O packets into a bowl.  Add boiling liquid and stir until dissolved.  Add thawed strawberries.  Let mixture sit out for about 20 minutes, stirring periodically.  You want it to cool but not solidify.
Pour strawberries over cream layer and refrigerate 2 hours or until Jell-O sets completely.
You can add blueberries to strawberries for a red, white and blue treat.  Based on how fast this got eaten, I'll be making it again soon.
Recipe modified from "Judy's Strawberry Pretzel Salad," Tom Quinlin, allrecipes.com