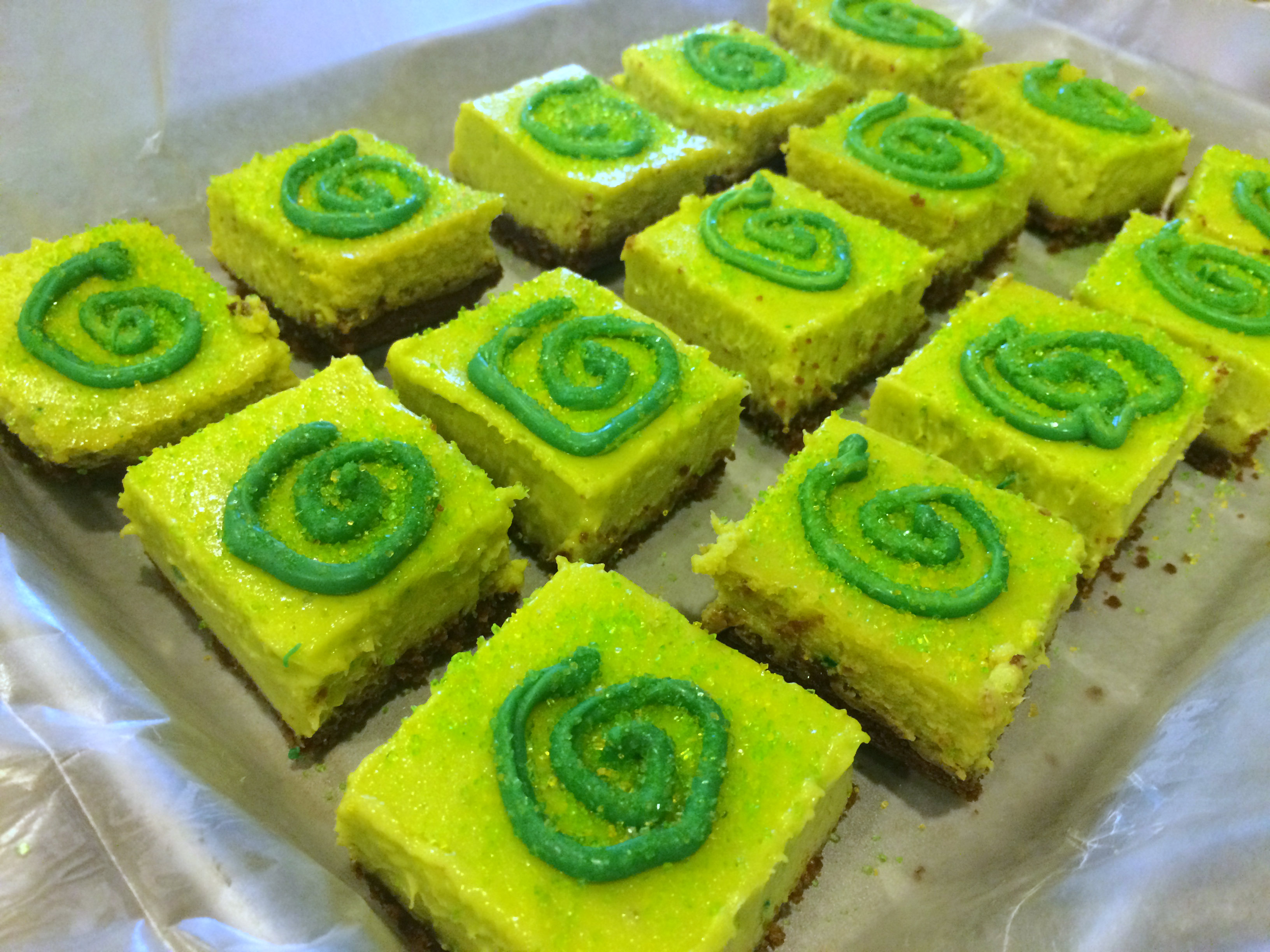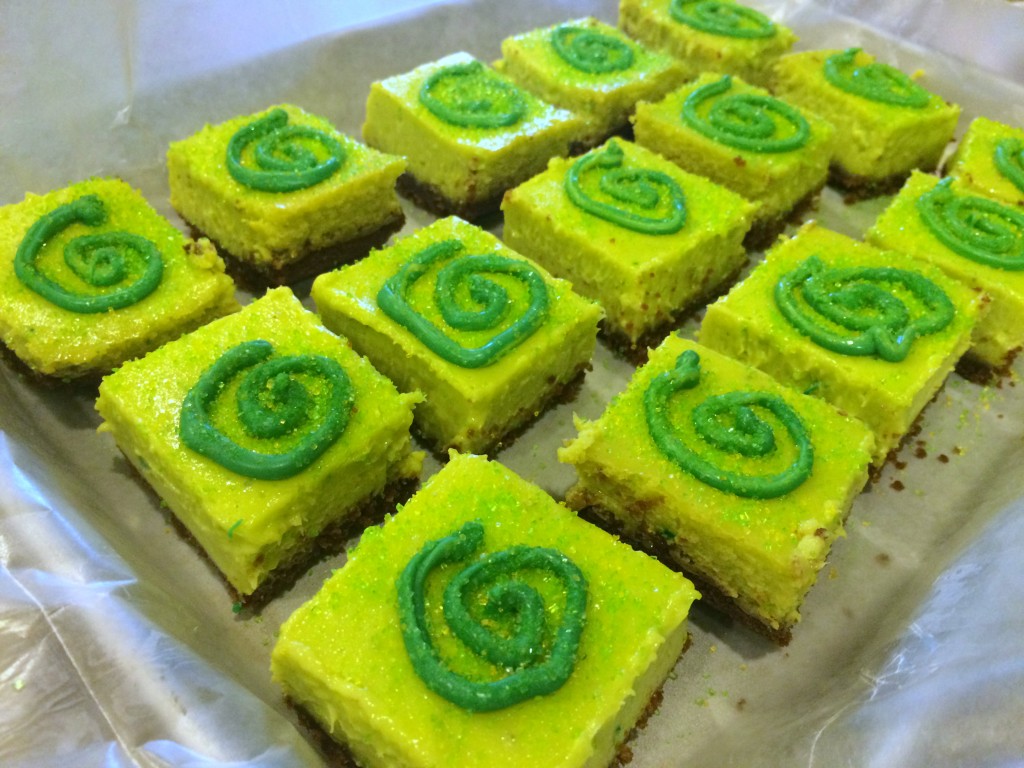 I have a bottle of key lime juice in my fridge from making a key lime pie for Mother's Day.  Not wanting to be wasteful, I dug around on the internet and found an amazing recipe for key lime bars.  The bars have a gingersnap cookie crust to contrasts with the creamy key lime filling.  These came together quick and easy, just in time for a weekend barbeque.
Key Lime Bars
Makes16 bars
Ingredients:
2 1/2 C crunchy gingersnap cookies
4 T (1/2 stick) butter, melted
4 oz cream cheese, softened to room temperature
4 egg yolks
1/2 C key lime juice
1 14oz can sweetened, condensed milk
Zest from 2 limes
Optional: green food coloring
Directions:
Heat oven to 350.  Line an 8×8 square baking pan with foil.
Crush gingersnap cookies in food processor or with rolling pin until fine.  Mix in melted butter.  Dump into foil-lined pan and gently press with your fingers until even.  Bake in oven for 10 minutes.
While crust is baking, use hand mixer to whip cream cheese.  Add egg yolks, key lime juice, sweetened condensed milk and lime zest.  Add green food coloring if using.
Pour over baked crust and return to the oven.  Bake 15-20 additional minutes until you can see the edges turning lightly golden.  Remove from the oven and cool completely.  Cut and store in the refrigerator.
Recipe adapted from "Key Lime Pie Squares," sallysbakingaddiction.com, published 6/5/13