Vanilla Bean Marshmallow Squares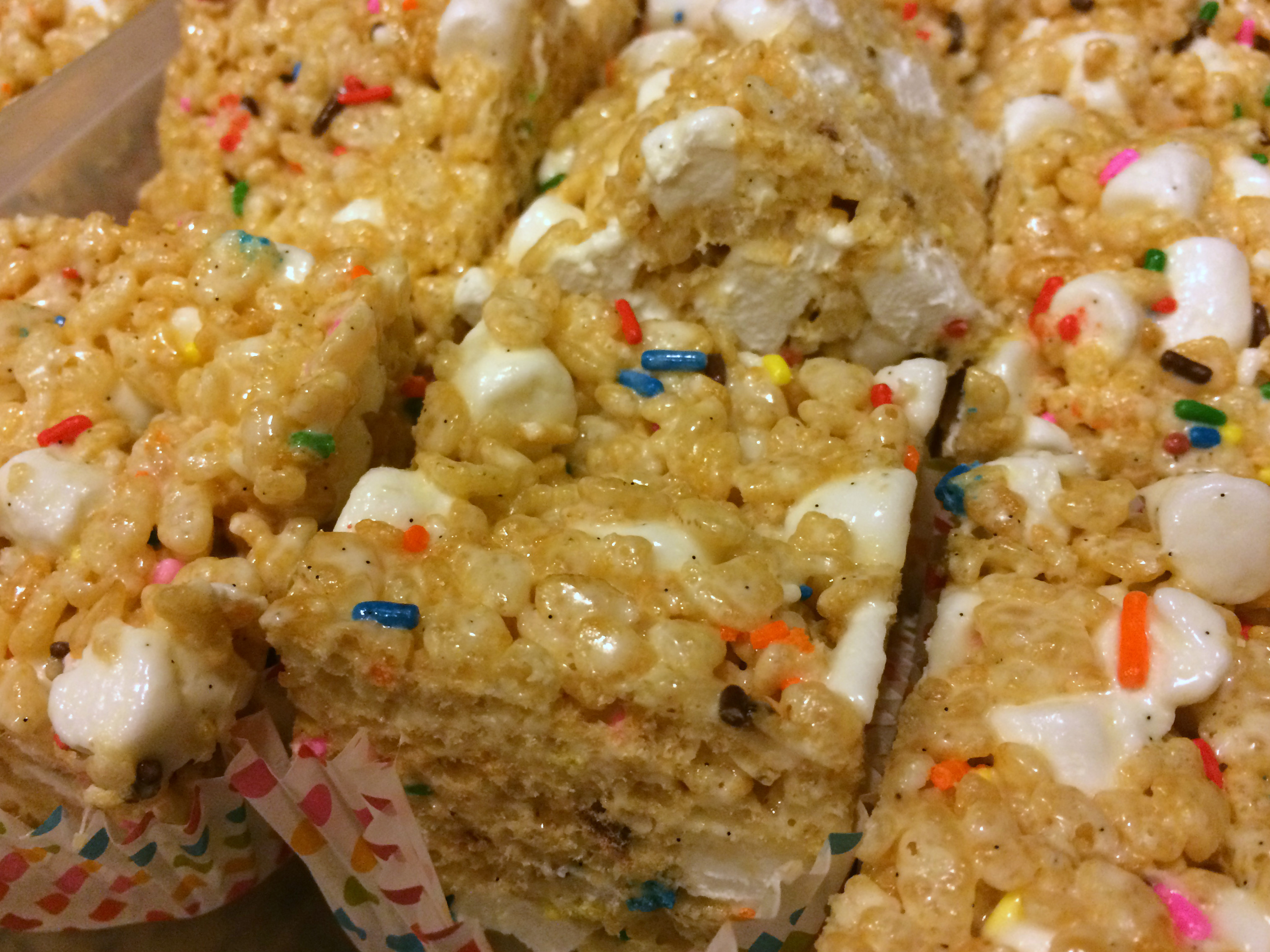 I grew up in the 90s.  This means Spice Girls was huge, boys wore giant jeans and Rice Krispie treats were popular.  I got nostalgic last week and made a batch, upgrading to soft, chewy squares studded with mini marshmallows and flavored with vanilla bean.  They turned out great- I'll be sure to take some to Memorial Day weekend BBQs.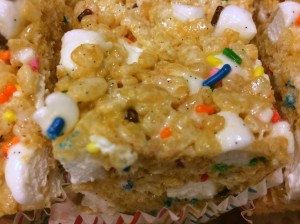 Vanilla Bean Marshmallow Squares
Makes 30 squares
Ingredients:
9 C Crispy rice cereal
3 C mini marshmallows
1/2 C (1 stick) butter
1 16 oz bag regular marshmallows
1 vanilla bean
Pinch salt
1/3 C sprinkles
Directions:
Butter a 9×13 pan.  Set aside.
Using a large microwave safe bowl, put butter and large marshmallows in microwave.  Microwave 1 minute and stir.  Microwave 1 more minute or until melted.  Stir until evenly combined.
Cut the vanilla bean the long way with a sharp knife.  Turn the half on its side and use the blunt edge of knife to scrap out the inside.  Add to melted marshmallows.  Repeat on rest of bean.  Add pinch of salt.  Stir.
Fold in crispy rice cereal.  Turn cereal over in melted marshmallows until evenly coated.
Add mini marshmallows and all the sprinkles.  Stir until mostly distributed.
Dump into prepared pan and press gently with buttered fingers.  Use the flat side of a measuring cup to smooth it out.  Don't compact it too hard.
Set aside to cool.  Cut into squares and serve.  Listening to a Spice Girls CD optional.