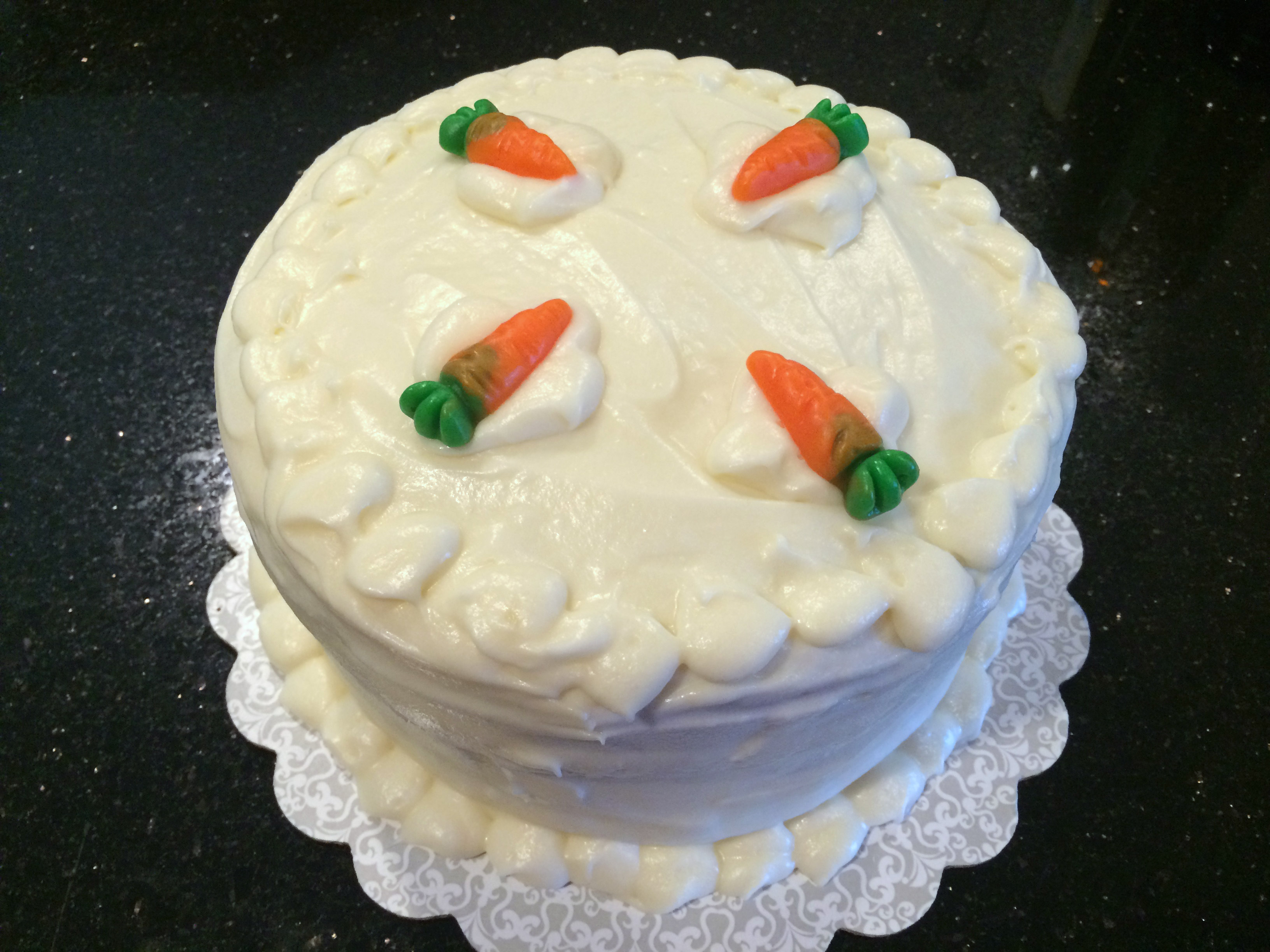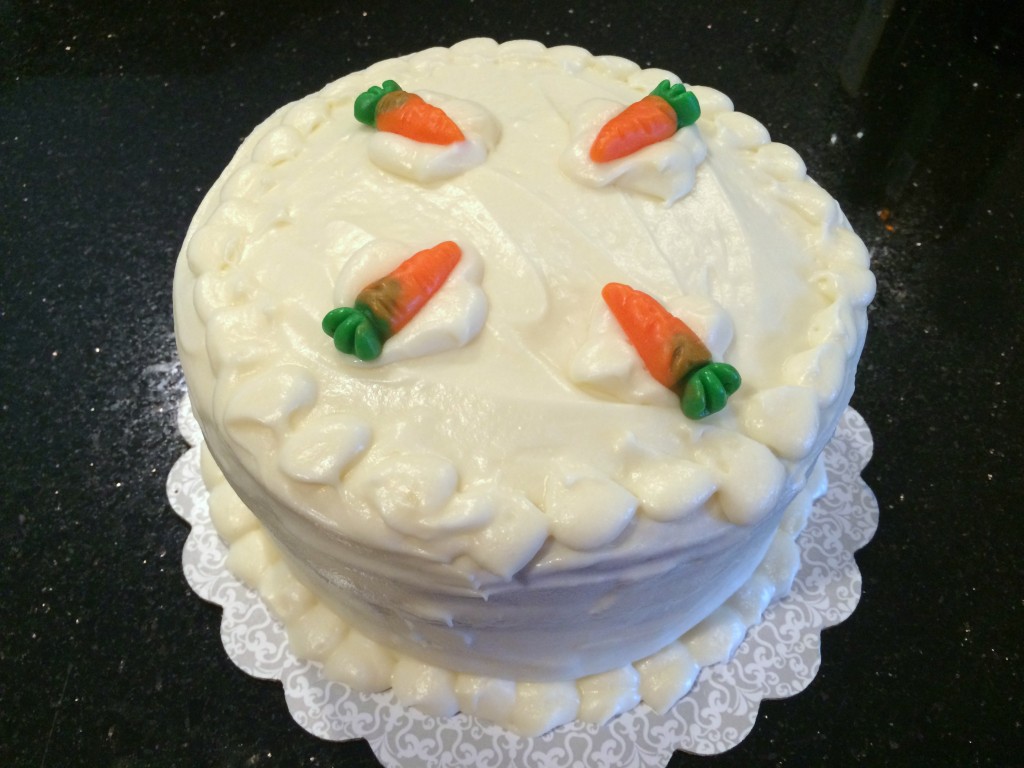 This pretty, classic carrot cake features 4 layers with cream cheese frosting.  My family has been making it for years.  It contains nuts but you can leave these out.  For extra fun, consider including golden raisins.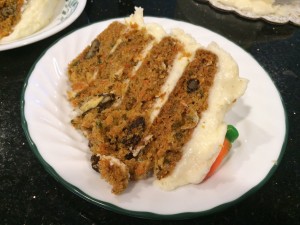 Classic Carrot Cake
Ingredients:
Cake:
1 1/2 C sugar
1 C vegetable oil
3 eggs
2 C flour
2 t cinnamon
1 1/2 baking soda
11/2 t vanilla
1/2 t salt
3 C shredded carrots ( about 5 medium)
1 C coarsely chopped pecans
Optional: 1 C golden raisins
Cream Cheese Frosting:
2 8oz packages cream cheese, softened
1/2 C (1 stick) butter, softened
2 to 3 t milk
1 T vanilla
8 cups powdered sugar (about 1 pound)
Optional: nutmeg
Directions:
Heat oven to 350°F. Grease bottom and sides of 4 8-inch or 9-inch round pans with shortening and lightly flour. You can do this with 2 round pans also.  Shred carrots with food processor or grater.
In large bowl, beat sugar, oil and eggs with mixer on low about 30 seconds or until blended. Add flour, cinnamon, baking soda, vanilla and salt; beat on low for 1 minute. Stir in carrots and nuts. Pour into pans.
Bake 4 layers 20-25 minutes, 2 layers 30 to 35 minutes, or until toothpick comes out clean. Cool for about 10 minutes and remove cakes onto a cooling rack.  Cool completely before frosting.
To make frosting, beat cream cheese, butter, milk and vanilla with mixer until smooth. Gradually beat in powdered sugar, on low speed until smooth and spreadable. Frost between layers first, then cover the outside of the cake.  Sprinkle nutmeg if desired. Store in refrigerator.
Recipe adapted from "Carrot Cake," bettycrocker.com