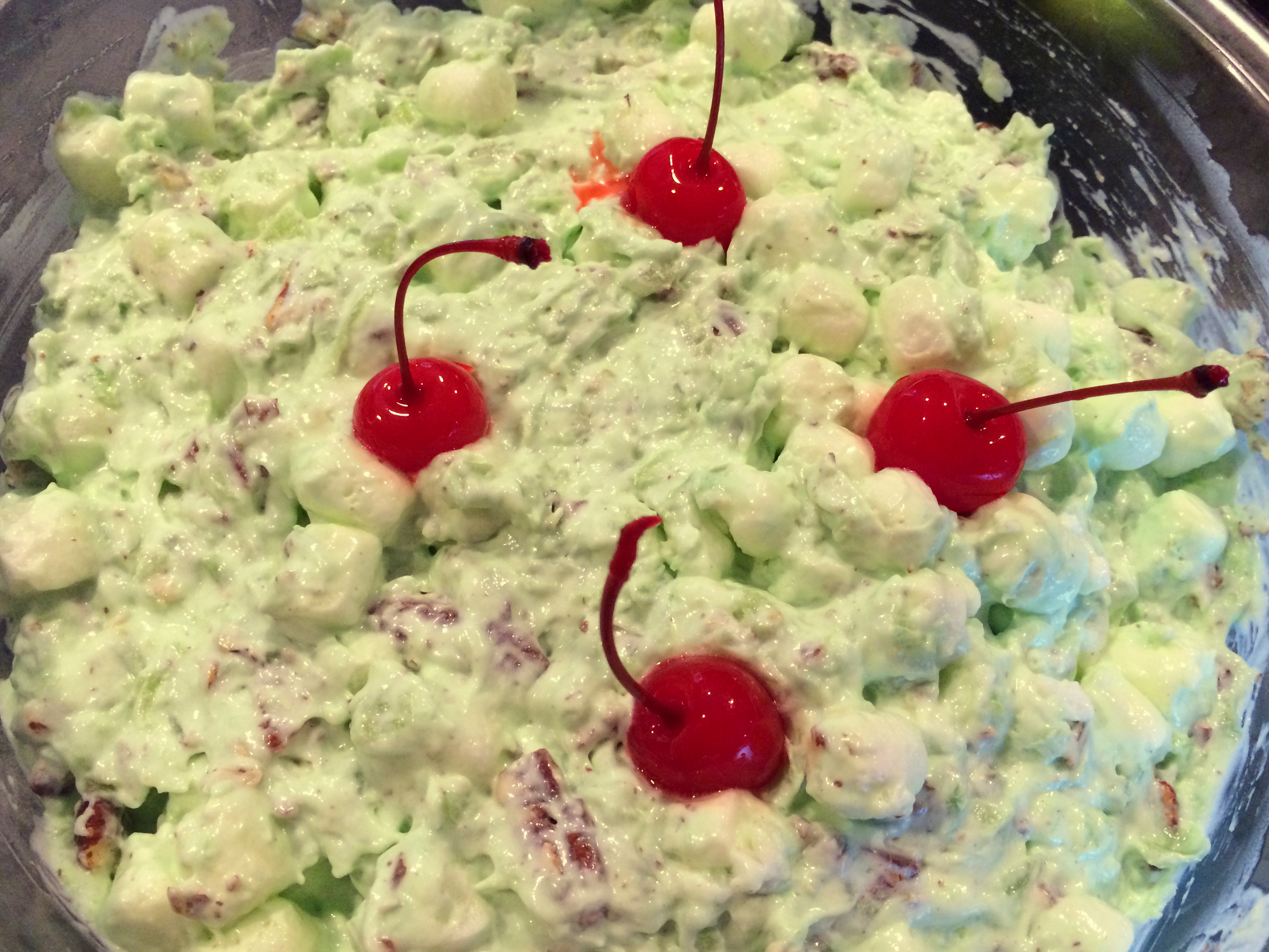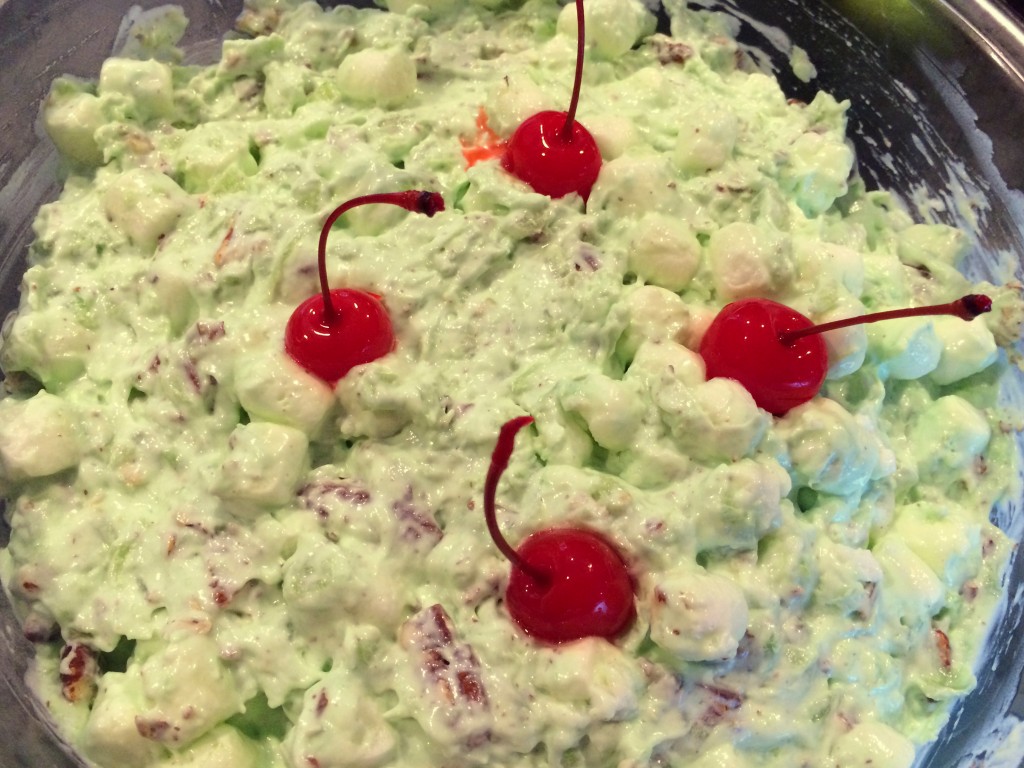 As kids we would visit my mom at work and have lunch in the hospital cafeteria.  I would pick out grilled cheese sandwiches and little plastic containers of "green fluff."  Only recently did I put it together- green fluff = Watergate Salad.  This means I had to make some.
Watergate Salad is fast, easy, keeps well and is an excellent addition to any BBQ.  It was popular in the in the 70s and apparently hospital cafeterias.  It's just as good as I remembered!
Watergate Salad
Serves 12
Ingredients:
2 packages instant pistachio pudding
2 1/2 C mini marshmallows
1 C pecans or walnuts, chopped
1 container frozen whipped topping, thawed
1 20 oz can crushed pineapple with juice
Maraschino cherries
Directions:
Combine instant pudding with pineapple.  Add frozen whipped topping.  Add marshmallows and pecans.  Top with cherries.
Refrigerate 1 hour or until serving.  Keeps well.
Recipe adapted from "Watergate Salad," Jello