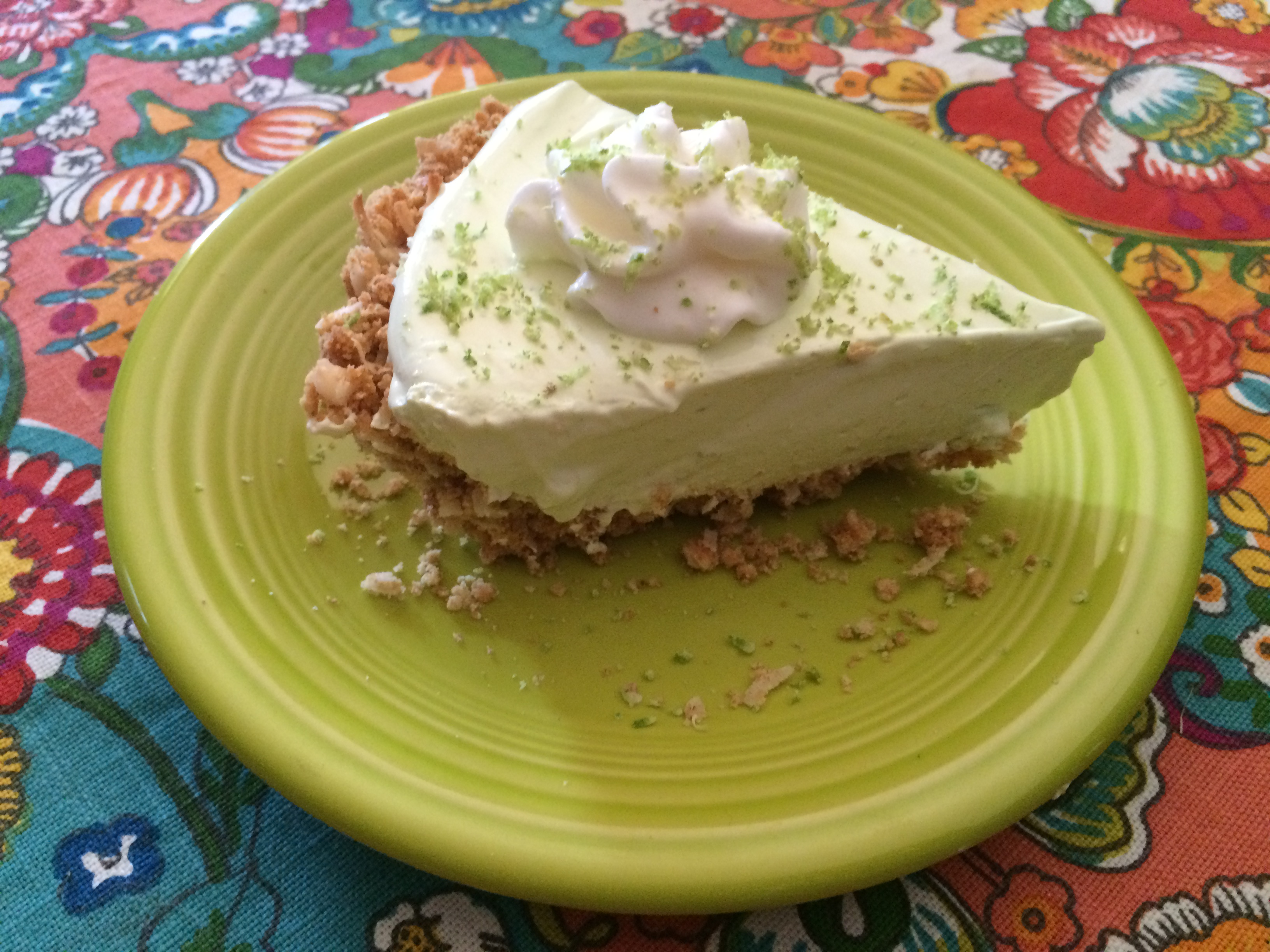 Key Lime Pie comes together in a snap.  An almost no-bake recipe, the pie is fresh, creamy and tangy.  I made one for Mother's Day and plan to bring these to BBQs all summer long.
Definitely use key lime juice instead of regular lime juice.  They are next to each other on shelf at the grocery store.  Key lime juice is sweeter.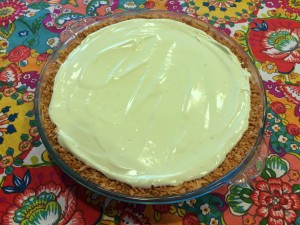 Key Lime Pie
Serves 8
Ingredients:
Crust:
1 C sweetened shredded coconut
4 T butter, melted
2 packages graham crackers (about 2 1/4 C)
1 t coconut extract
1/4 t salt
Pie filling:
1 can (14 oz) sweetened condensed milk
1/2 C key lime juice
1 (8 oz) container whipped topping, thawed
Zest from 1 small lime
Optional: green food coloring
Directions:
Heat oven to 350.  Crush graham crackers in a food processor or a freezer bag with a rolling pin.
Combine graham cracker crumbs with coconut.  Sprinkle in salt.  Add coconut extract to melted butter.  Pour melted butter over dry mixture, mix with or clean hands.
Dump into pie plate.  Gently press to fit shape of pan.  If you pack too tightly it can be difficult to cut the later.
Put pie crust in oven, bake for 10 minutes until lightly golden.  Remove and set aside to cool.
While pie is baking, make filling.  Combine thawed whipped topping, key lime juice, sweetened condensed milk and lime zest.  Add food coloring if using.
When pie crust is cool, scoop in the filling.  Smooth it out with a spatula.  Put in the refrigerator until serving.  The filling will thicken and hold together for serving.
Garnish with whipped cream and lime zest if desired.
Adapted from "Creamy Key Lime Pie," bettycrocker.com and "Graham-Coconut Pie Crust" from food.com