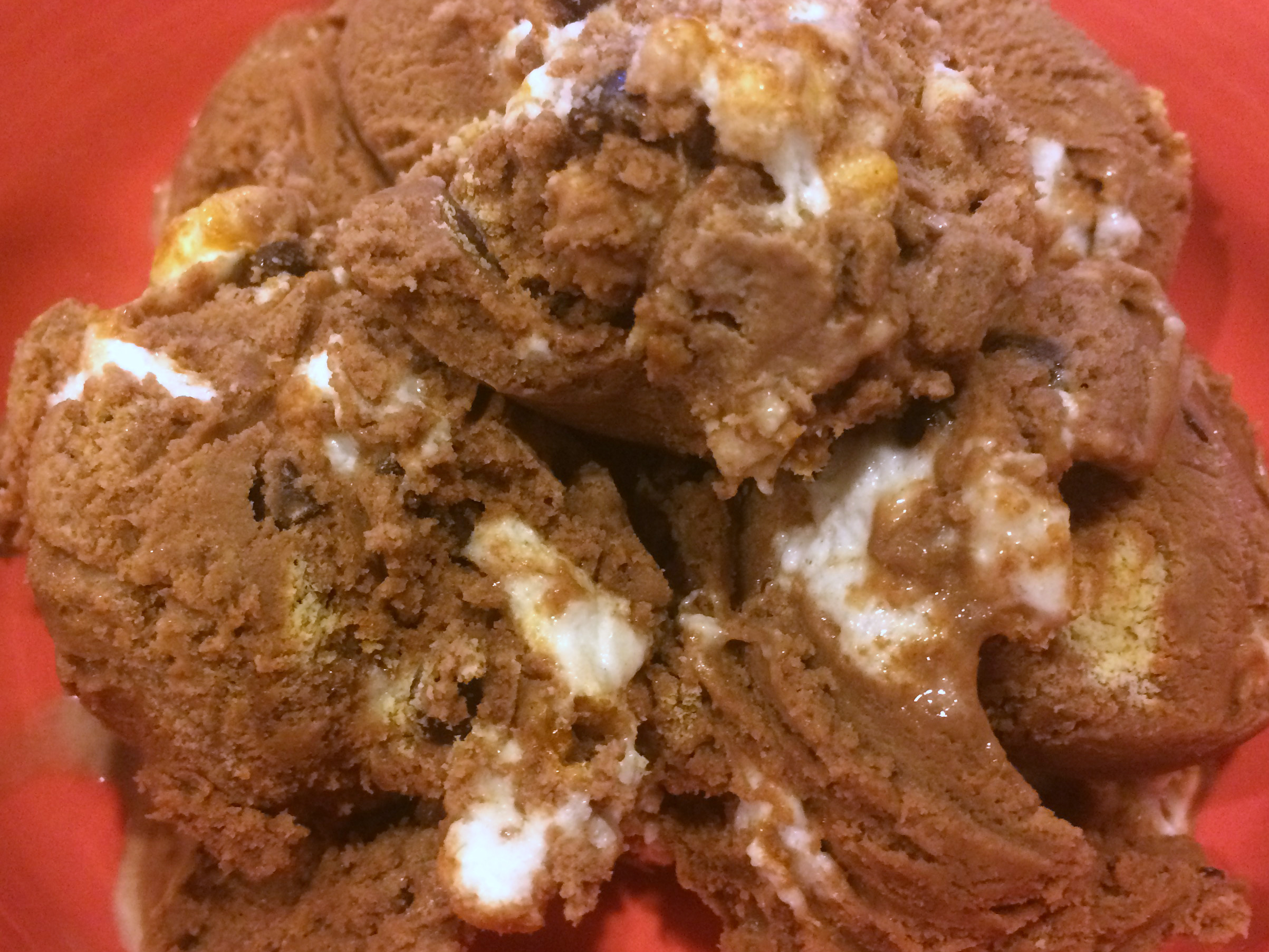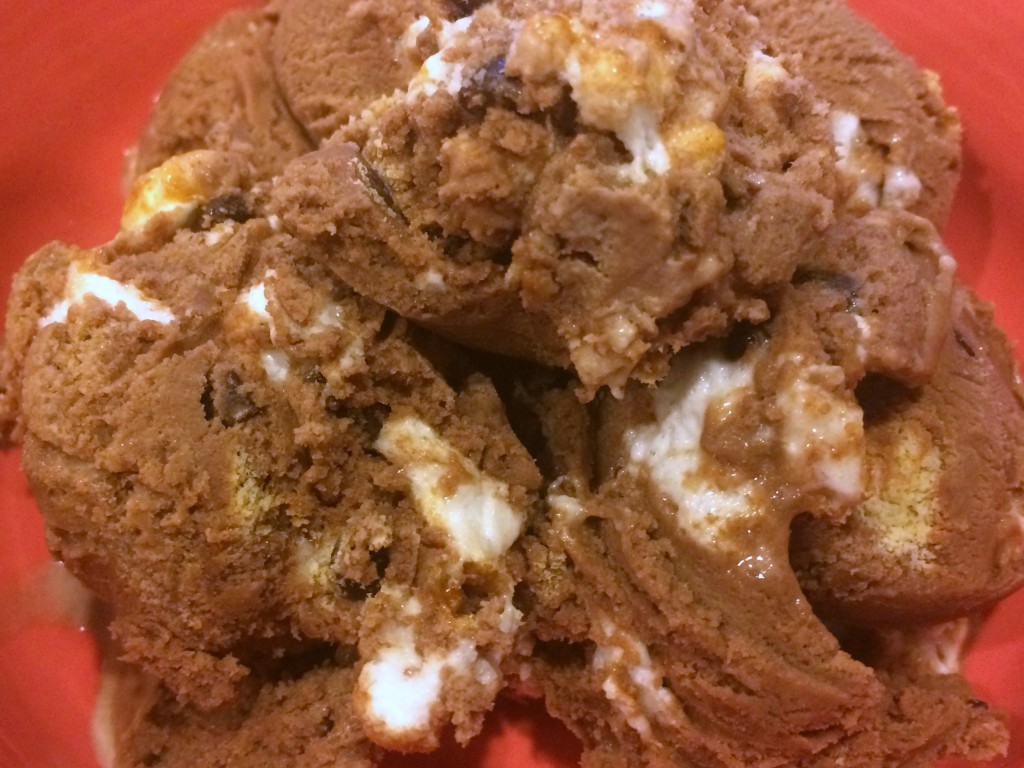 It's May and almost summer!  Smores Ice Cream was a perfect addition to our Saturday BBQ.  With oven toasted marshmallows, it's a delicious treat.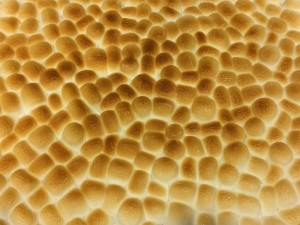 Smores Ice Cream
Serves 8
Ingredients:
2 C whole milk
2 C heavy cream
1 C sugar
1/3 C unsweetened baking cocoa
1/2 t salt
1/2 C mini chocolate chips
1 1/2 C marshmallows
1 1/2 C graham cracker chunks
Directions:
Line a cookie sheet with foil.  Turn on the broiler.  Set marshmallows in a single layer on the foil.
Set under the broiler.  Stand and stare at the pan until marshmallows reach desired toastiness.  Yes that is a word.  Don't walk away, these burn quickly.
Remove the pan when marshmallows are golden brown.
Combine sugar, cocoa and salt in a large bowl.  Add whole milk and heavy cream.  Stir until sugar is no longer grainy.
Dump liquid into prepared ice cream maker.  Follow manufacturer's directions.  When ice cream reaches the texture of soft serve, turn off ice cream maker and dump it back into the large bowl.
Mix in toasted marshmallow pieces, graham crackers and mini chocolate chips.  I had to do it by hand.
Put in freezer safe container.  Press plastic wrap to the top.  Freeze overnight.