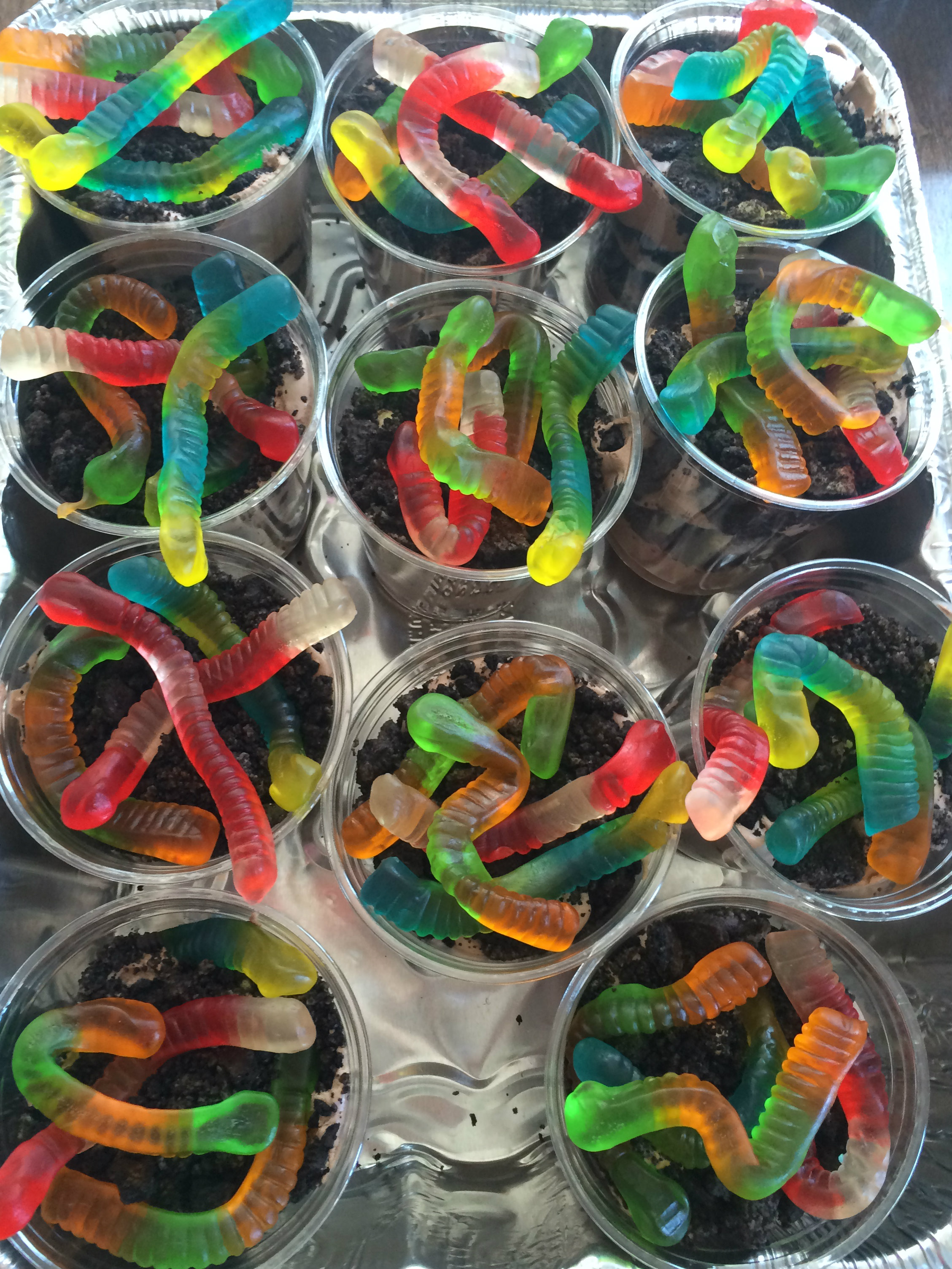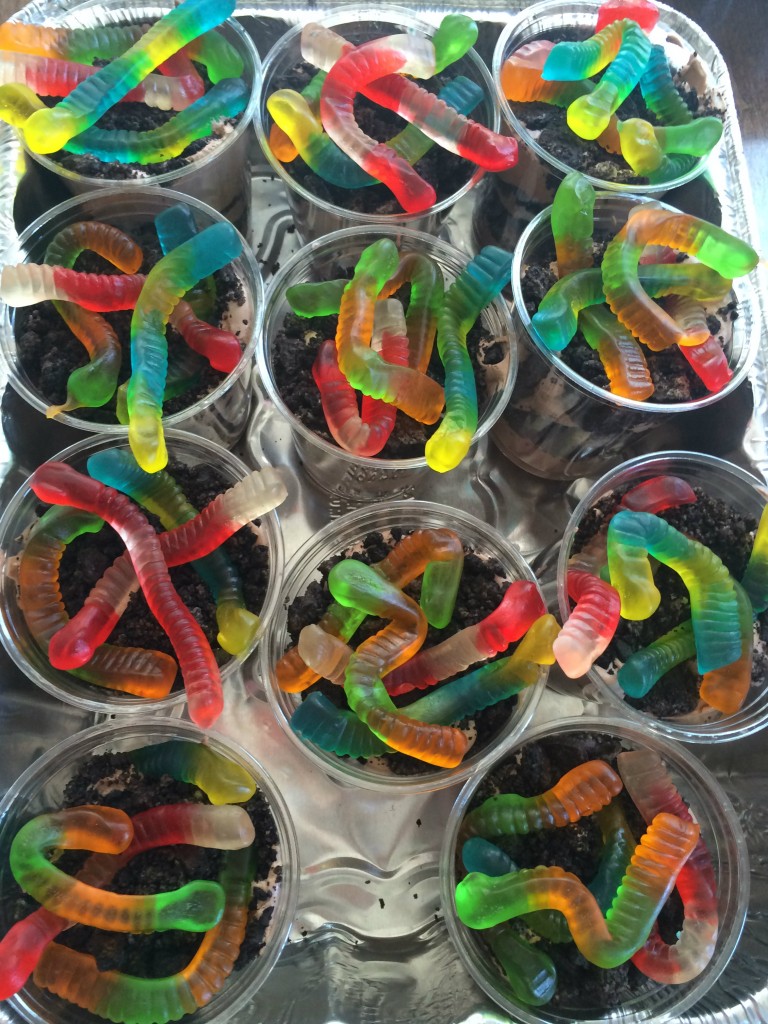 Last recipe from my nephew's weekend birthday party.  When my sister asked for dirt cups, I was reminded of the childhood favorite treat.  This quick, no-bake dessert features Oreo cookies, chocolate pudding and gummi worms.  (Notice one got removed when I left to get my phone to take pictures.  People LOVE these….)
Adults coming to your party?  Dirt Cups are awesome with alcohol.  Soak the gummi worms in vodka overnight and substitute the milk for 1/2 C vodka plus 1 1/2 C Bailey's Irish Cream liquor.  Be sure to keep them away from the kids!
Dirt Cups
Makes 12 medium-sized cups
Ingredients:
2 packages Oreo cookies, broken up into small pieces
2 small boxes instant chocolate pudding
4 C whole milk
2 tubs whipped topping, thawed
1 T vanilla or mint extract
2 C gummi worms
Directions
Combine instant chocolate pudding with whole milk.  Whisk until thoroughly combined.  Let it sit for 2 minutes.  Add in whipped topping.
Drop a scoop of the chocolate into the bottom of each cup.  Sprinkle with Oreos.  Add another scoop of chocolate.  Sprinkle with more cookies.  Add another scoop of chocolate.  Quit eating the Oreos.  Wait until you're done.
Finish cups with a thick layer of Oreos.  This gives the "dirt" appearance.  Garnish with gummi worms.  Refrigerate until serving.
Recipe adapted from "Dirt Cups," kraftrecipes.com