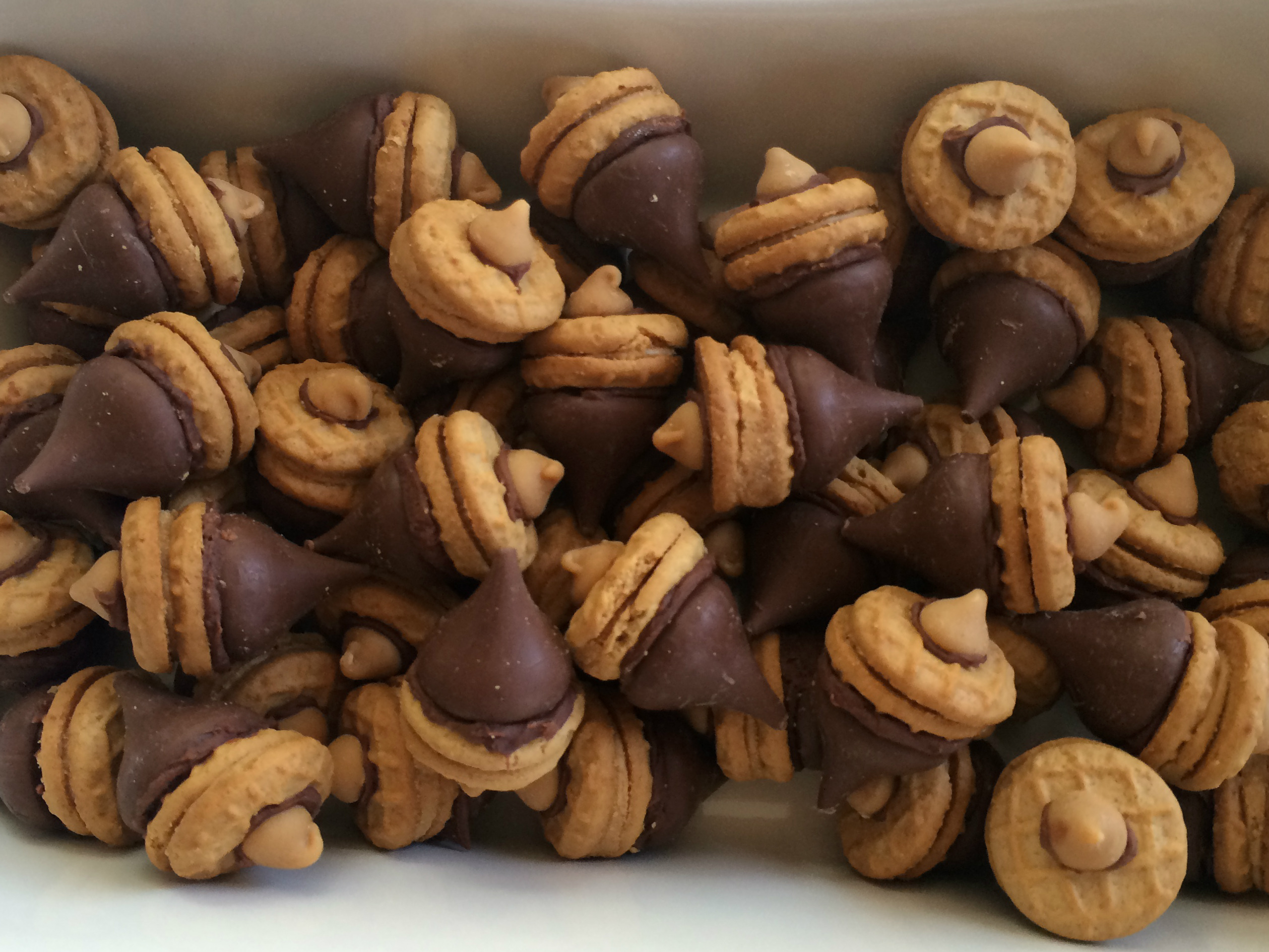 My nephew Grayson is 1 today!  My sister is having a party with a "Woodland Creatures" theme.  She asked Grayson's favorite auntie to make treats- I brought Chocolate Acorns, Smores Pops and Dirt Cups.
The acorns would be perfect for Halloween, Thanksgiving or any fall event.  I'll do them again in 6 months and switch in different flavors of Hershey's Kisses.  The delicious little treats were a huge hit!
Chocolate Acorns
Makes 60 individual acorns
Ingredients:
1 package Nutter-Butters minis
1 bag Hershey's Kisses, unwrapped
1 C peanut butter chips
Chocolate frosting in a can
Directions:
Set out ingredients in separate bowls.  Use chocolate frosting to glue the Nutter Butter to the flat part of the Hershey Kiss.
Use more chocolate frosting to glue a peanut butter chip on top.  It's ok if the frosting shows on the top, it helps the chip stand out.
Set to dry a few hours or overnight.  Serve.
Recipe modified from Hershey's.com, "KISSES Acorn Treats"