DIY Butterfinger Candy Bars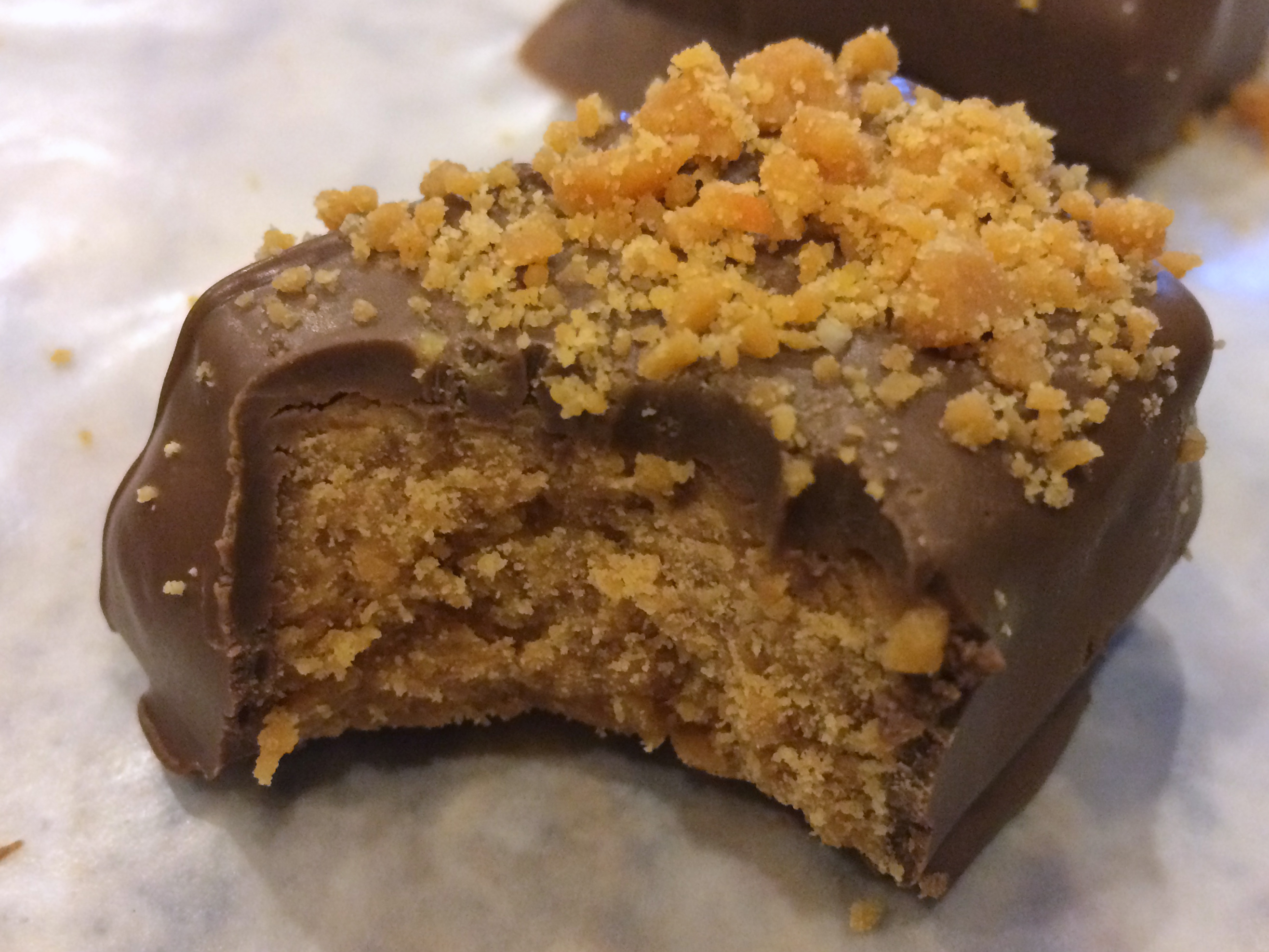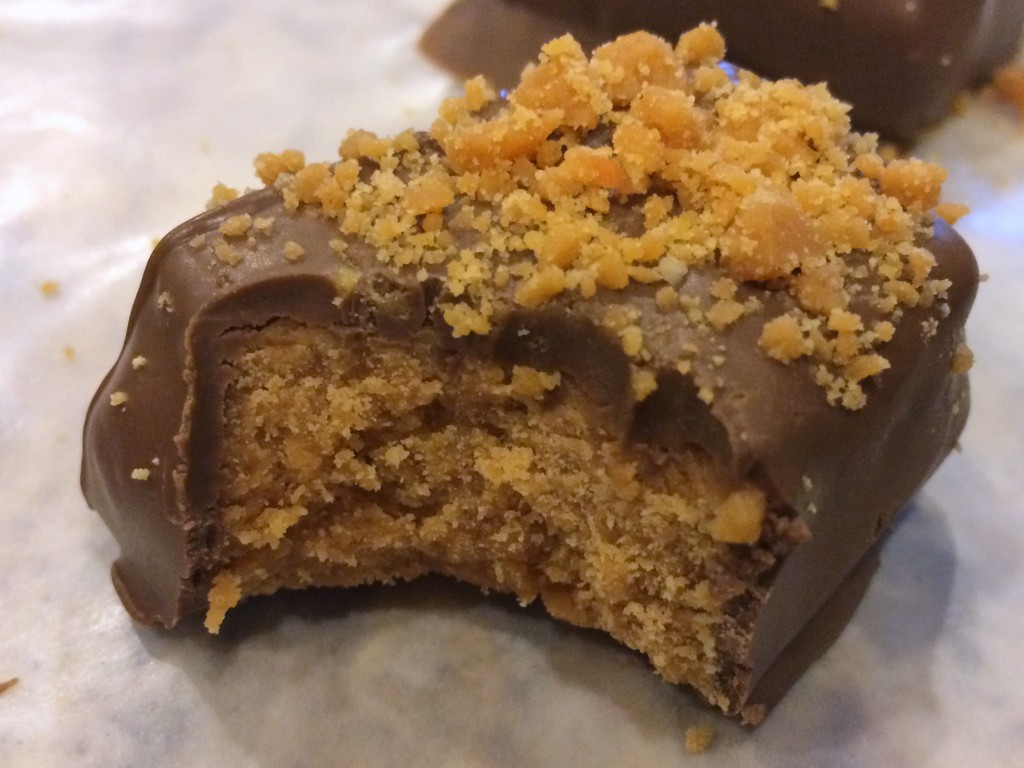 Do you ever have moments where you can't believe you didn't notice?  You go through life mostly paying attention, then BAM- you realize something was right there and you missed it.  I do this a lot, usually with obvious stuff like finding "lost" sunglasses on top my head.  (Don't laugh.  You do it too.)
It happened again when I figured out how easy it is to make Butterfinger candy bars at home.  BAM- the baking world will never be the same!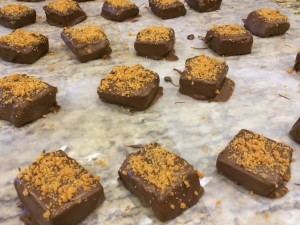 DIY Butterfinger Candy Bars
Makes 30 squares
Ingredients:
 4 C candy corn
2 C creamy peanut butter
4 C milk chocolate chips
1 T light corn syrup
Directions:
Line a quarter sheet baking pan with foil.
Melt candy corn in a microwave safe bowl.  Use 30 second increments, stirring until creamy.  Mine took almost 3 minutes total.
Add creamy peanut butter.  Stir until evenly combined.  If it begins to harden, microwave 15 seconds.
Dump onto prepared baking pan.  Spread as evenly as you can.  To make it smooth, set a piece of foil on top and roll a glass to even it out.
When cool, set on a cutting board.
With a large, sharp knife carefully cut into squares.  This part is hard; be patient and careful.  Scoop up any crumbs and set aside.
Line a spare baking sheet with wax paper.
Melt chocolate chips in microwave in 30 second increments, stirring in between.  Add corn syrup.  This thins the chocolate to make dipping easier.
Dip squares into melted chocolate.  Carefully tap off excess.  Set on wax paper, sprinkle with crumbs.
Serve when chocolate is set.
Recipe adapted from "Homemade Butterfingers," peanutbutterandpeppers, 9/26/14