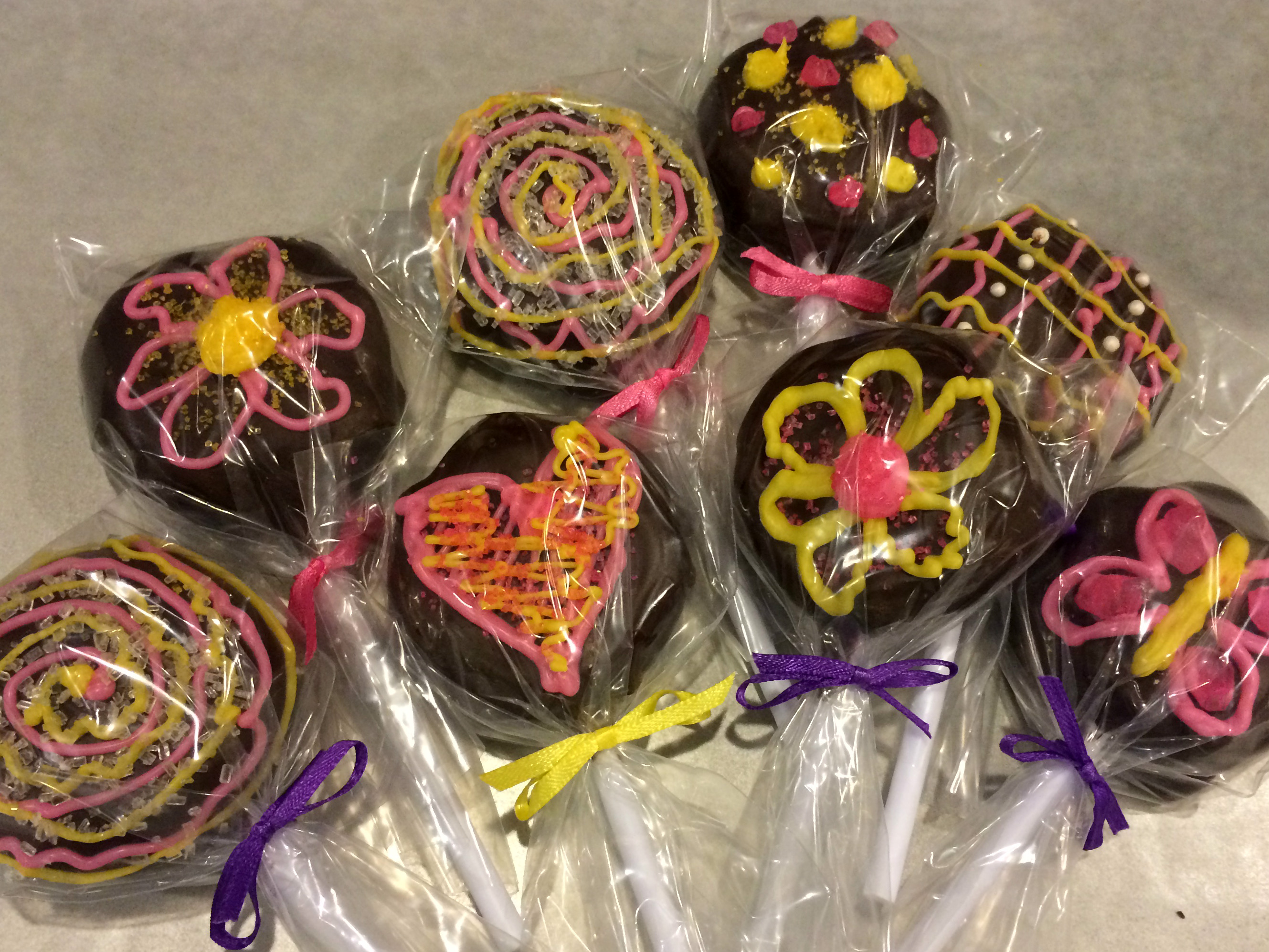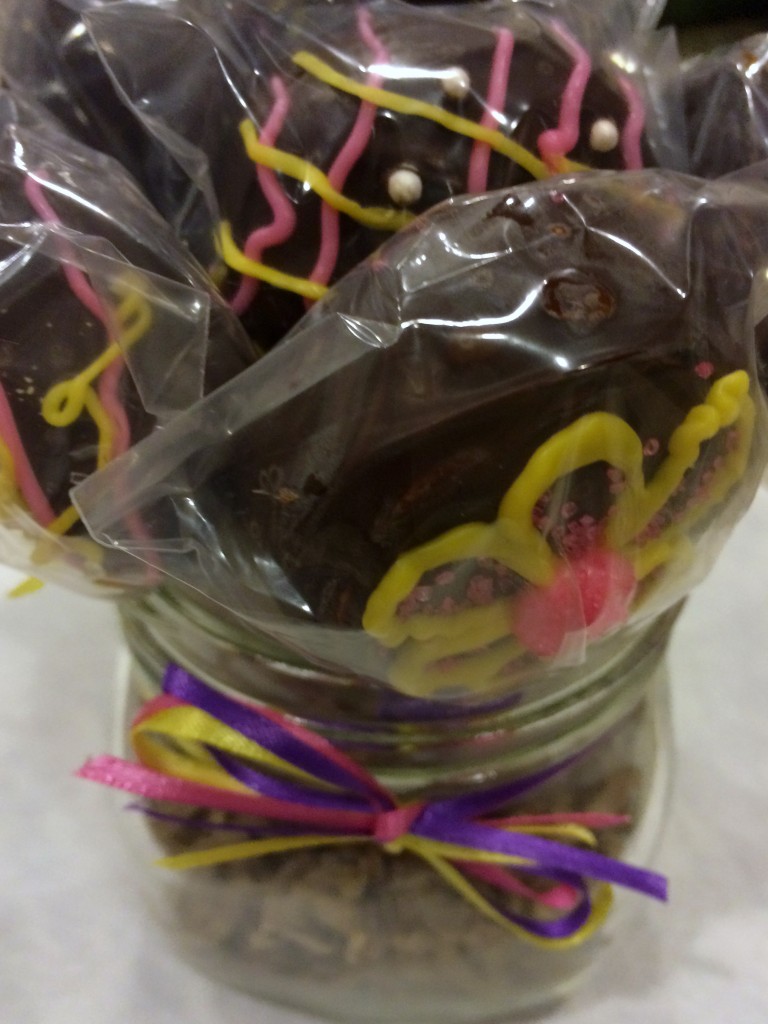 Cookie pops are fun, easy and fast.  They use "premade" ingredients which cuts down preparation time.  These would be perfect for Easter brunch, Mother's Day, a birthday or bake sale.  Best of all, you can decorate to suit any special event.
To make them portable, I used the Wilton Lollipop Stick and Wrapping Kit  to wrap the cookie pops.  It cost $3 at a local craft store.  I liked the sturdy, plastic sticks for candy better than the paper straws typically associated with cookie pops.  You can do whatever works best.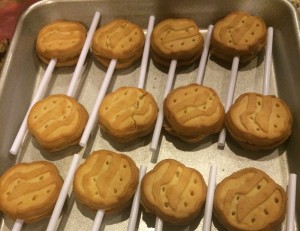 Cookie Pops
Makes 18 pops
Ingredients:
36 small, quality shortbread cookies (I used Girl Scout Trefoils)
18 unwrapped caramel candies
2 C quality chocolate
Decorating materials- sprinkles, colored candy melts
Directions:
Set up to 4 cookies on a microwave safe plate.  Put the flat backs facing up.  Set a caramel in the center of each.
Microwave for 12 seconds.  You want the caramel soft but not melting and running all over the plate.
Set a stick in the caramel and turn gently.  This wraps the caramel around the stick.  Top with another cookie, gently sandwiching the stick in the center.
Repeat until all cookies are on sticks.  Cool completely.
Melt chocolate in a small microwave safe bowl.  Line a rimmed baking pan with wax paper.
Carefully dip cookie pop into melted chocolate.  I used semi sweet, you could easily go with milk or even 2 bowls; 1 dark and 1 white chocolate.  I think I'll do that next time.
Tap chocolate dipped cookie gently on edge of bowl to remove excess.  Set flat on wax paper to cool and harden.
If you find a loose cookie stick, dip the cookie in chocolate with forks.  Set it on wax paper.  Dip end of the stick in melted chocolate, slide stick back in to cookie pop.  It should stay when cooled completely.
When chocolate has completely set, decorate as desired.  I used pink and yellow Wilton candy melts.  Put the colors in plastic bags, microwave until melted and snip corners to make easy piping bags.  Then topped with sprinkles.
When decorations are cool, use the plastic bags and ties included in lollipop kit.  If you have a colored theme, consider ribbon instead of the gold twist ties included.
Recipe idea from Pinterest, "Girl Scout Cookie Pops," joysama.com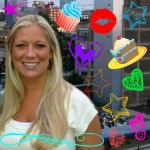 I'm a self-taught Betty Crocker. Food should be pretty, delicious and have sprinkles. Professionally I'm a clinical social worker. Follow me on Facebook and Pinterest- Sugar and Spice Baking Blog- for great recipes, amazing restaurants and culinary adventures.