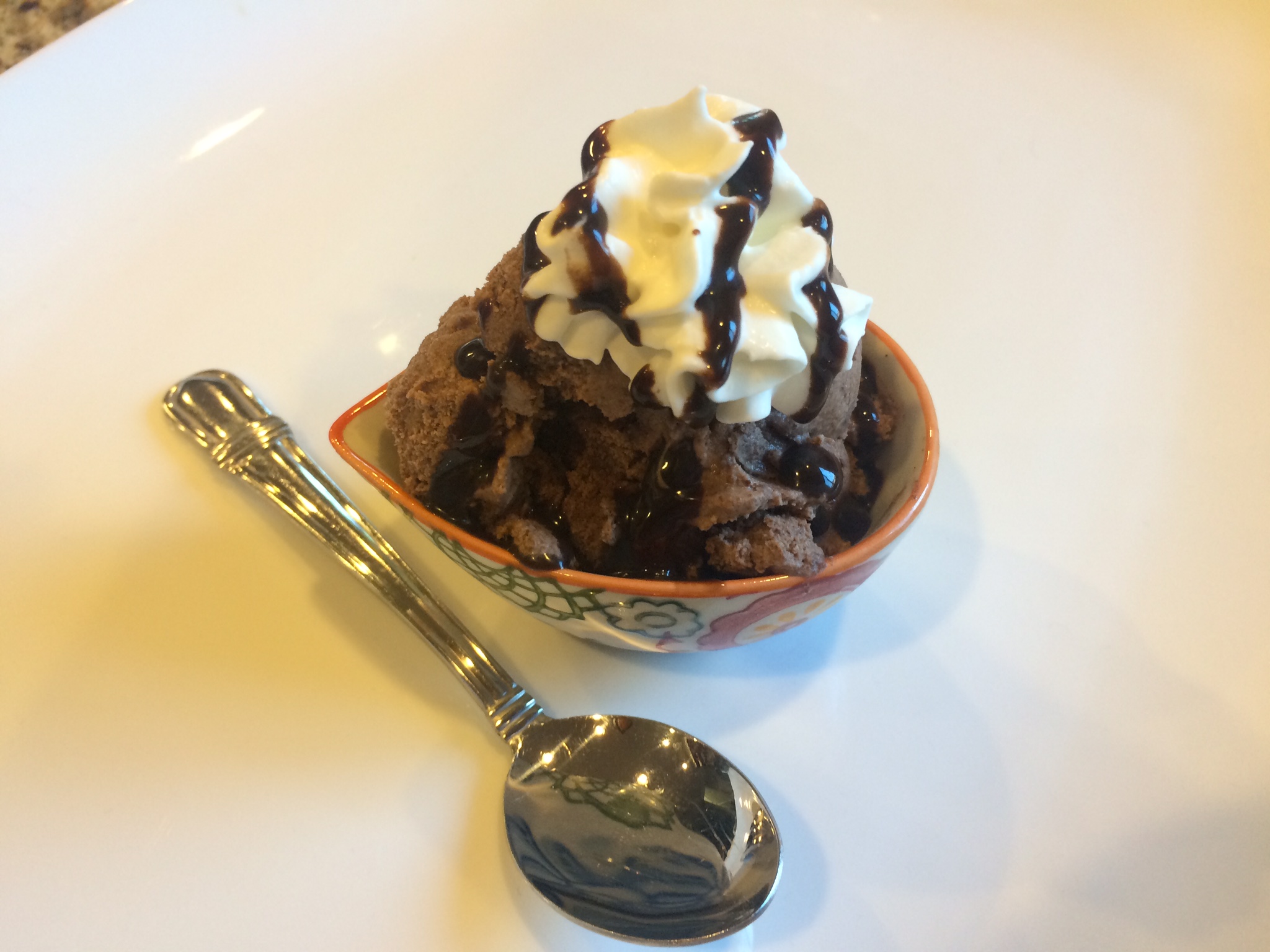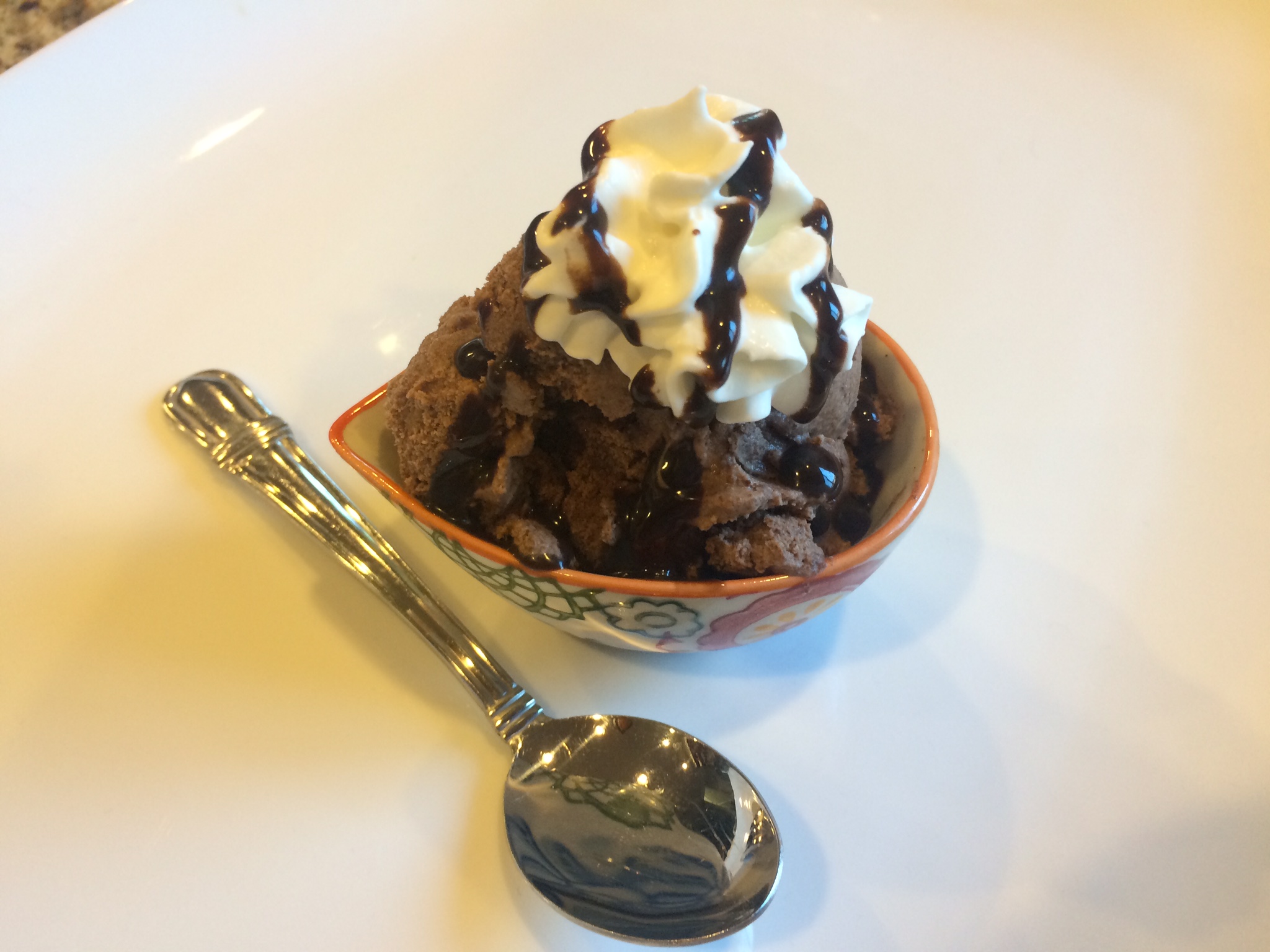 We've established I'm Nutella junkie.  From Nutella Mascarpone Icebox Cake, Chocolate Hazelnut Cookies and Nutella Microwave Cake, I'm a little obsessed.  The latest Nutella binge involved making ice cream; it's delicious alone or on chocolate cake.
Nutella Ice Cream
Makes 8 servings
Ingredients:
2 C whole milk
2 C heavy cream
1/2 C sugar
1 t vanilla
2/3 C Nutella
1/2 C dark chocolate chips
Optional: Chopped hazelnuts
Directions:
Freeze bowl of ice cream maker at least 24 hours ahead.
Combine heavy cream, sugar, vanilla, Nutella and chocolate chips in saucepan on the stove.  Turn to medium low.  Mixture will heat slowly, stir until everything melts together and is smooth and blended.
Add whole milk.  Pour into a wide, flat pan and put in the refrigerator for about 2 hours.  Be sure to put plastic wrap on top to prevent skin from forming.  When mixture is cool, freeze according to ice cream maker instructions.
Enjoy soft serve immediately or freeze overnight (freezer safe container with plastic wrap pressed to ice cream) for solid consistency.
Recipe modified from "Easy Eggless Nutella Ice Cream," giverecipe.com