Potato Chip Shortbread Cookies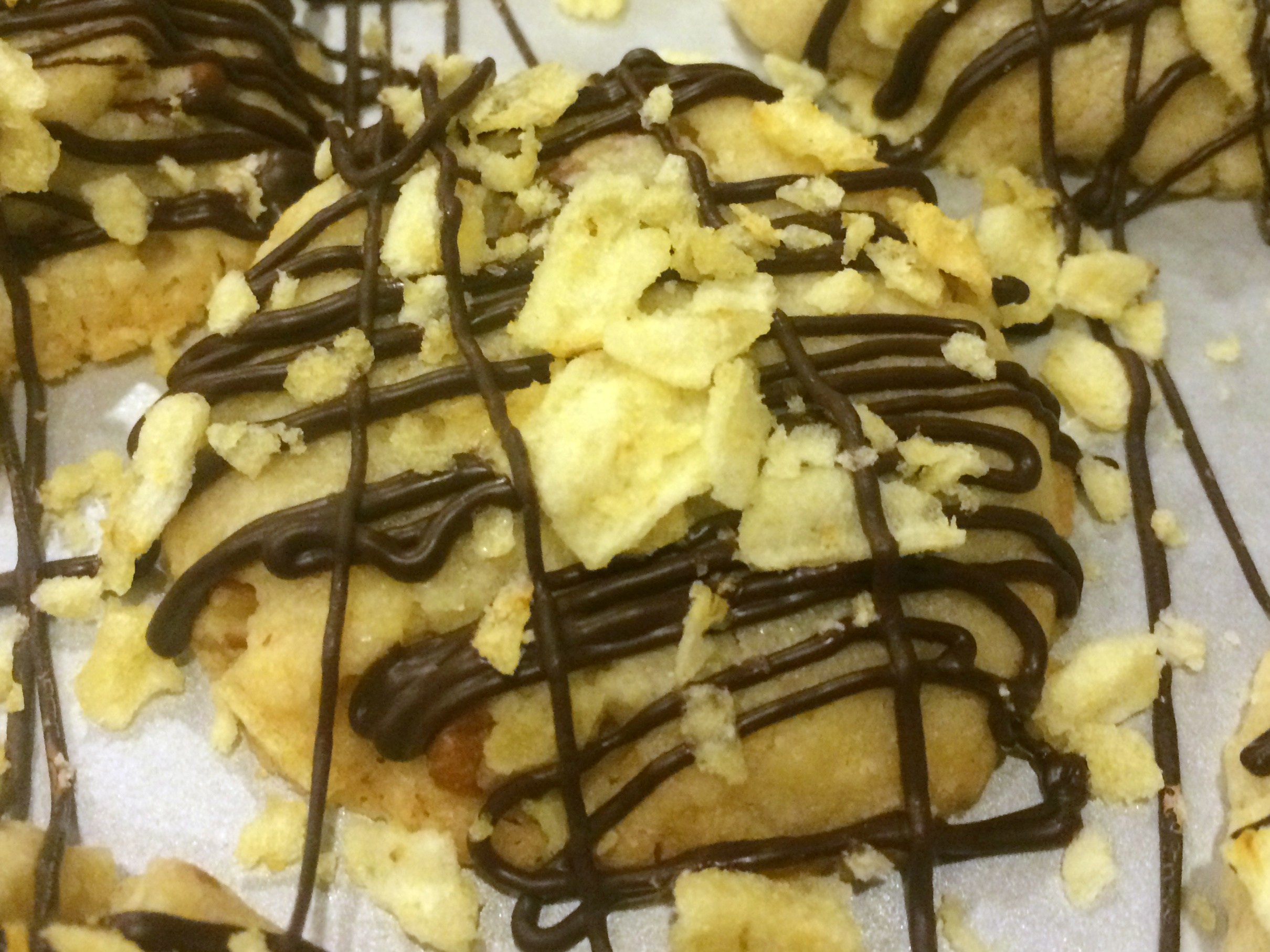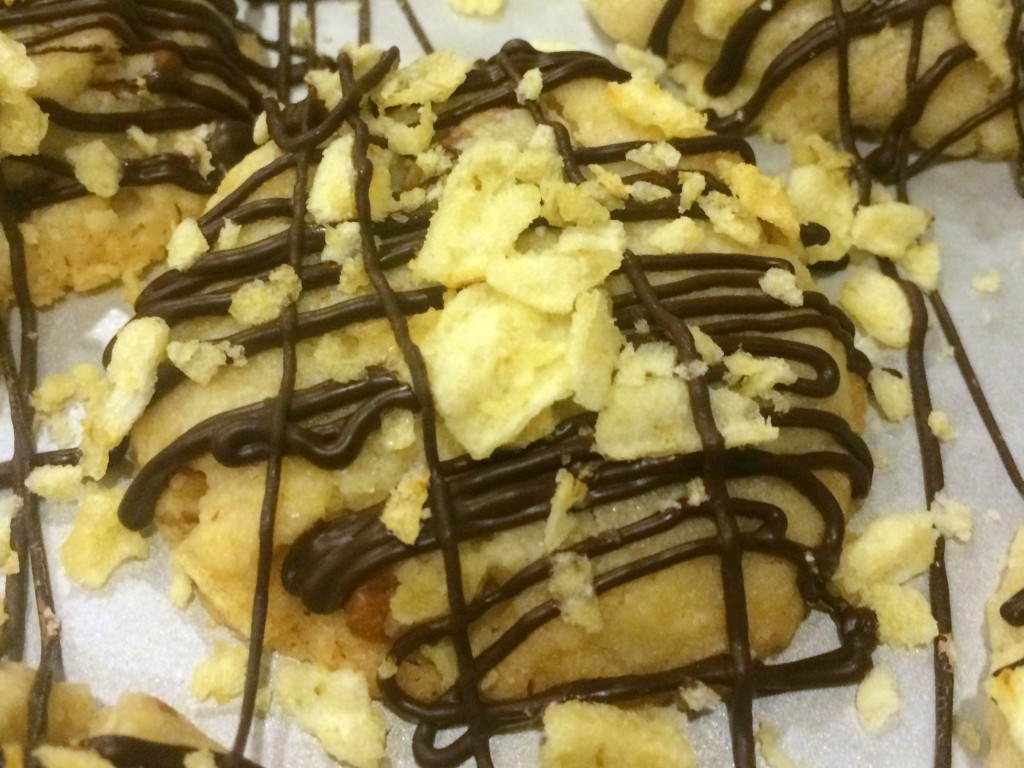 Recently I went to San Antonio, Texas.  While I was there, I discovered a serious gap in my cookie experience.  A local bakery had Potato Chip Shortbread; I absolutely had to recreate them at home.  These unusual treats are a delicious combination of sweet and salty.  It's also a great excuse to buy a bag of wavy potato chips.
Potato Chip Shortbread Cookies
Makes 48 cookies
Ingredients:
2 C butter (4 sticks), softened
1 1/2 C sugar
2 C crushed, wavy regular potato chips
1 C chopped pecans
1 T vanilla
4 C flour
2 C crushed, wavy regular potato chips (for topping)
1 C dark chocolate chips
Directions:
Heat oven to 350.  Line baking sheets with parchment paper.
Use a stand mixer to cream butter.  Add vanilla and sugar.  Mix until fluffy.
Add flour and pecans.  Add in potato chips.  Do not over mix, we're trying not to crush the potato chips anymore than we have to.
Scoop dough in 1 inch diameter balls onto baking sheet.  Slightly flatten balls with a glass dipped in sugar.
Bake 14 minutes total, 7 minutes on the lower oven rack and 7 on the upper.  Cookies will be pale but slightly golden around the edges.
Cool cookies completely.  Put dark chocolate chips into a ziploc bag.  Microwave in 15 second bursts until melted.  Snip a corner, keep the hole small.
Drizzle chocolate over cookies.  Sprinkle with extra potato chips.  Drizzle again and sprinkle a few more.  Allow chocolate to harden, about 2 hours.
Recipe adapted from "Potato Chip Cookies," mybakingaddiction.com, published 4/5/11
If you can, enjoy Potato Chip Shortbread while visiting the Alamo.
Or even more fun, bake these cookies and give them to the awesome cowboys at San Antonio's Western Shooting Experience.
A completely safe and supervised way to enjoy "Old Texas" shooting with historical weaponry, we had blast (pun intended… tee hee).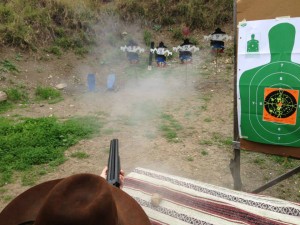 Thanks very much to Latigo Lee, Shotgun Franklin and the guys for a day we'll never forget!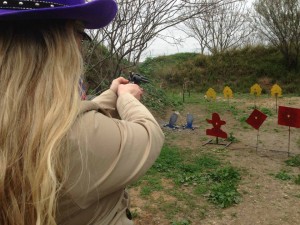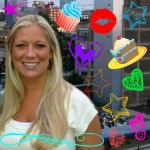 I'm a self-taught Betty Crocker. Food should be pretty, delicious and have sprinkles. Professionally I'm a clinical social worker. Follow me on Facebook and Pinterest- Sugar and Spice Baking Blog- for great recipes, amazing restaurants and culinary adventures.