Peanut Butter Boiled Icing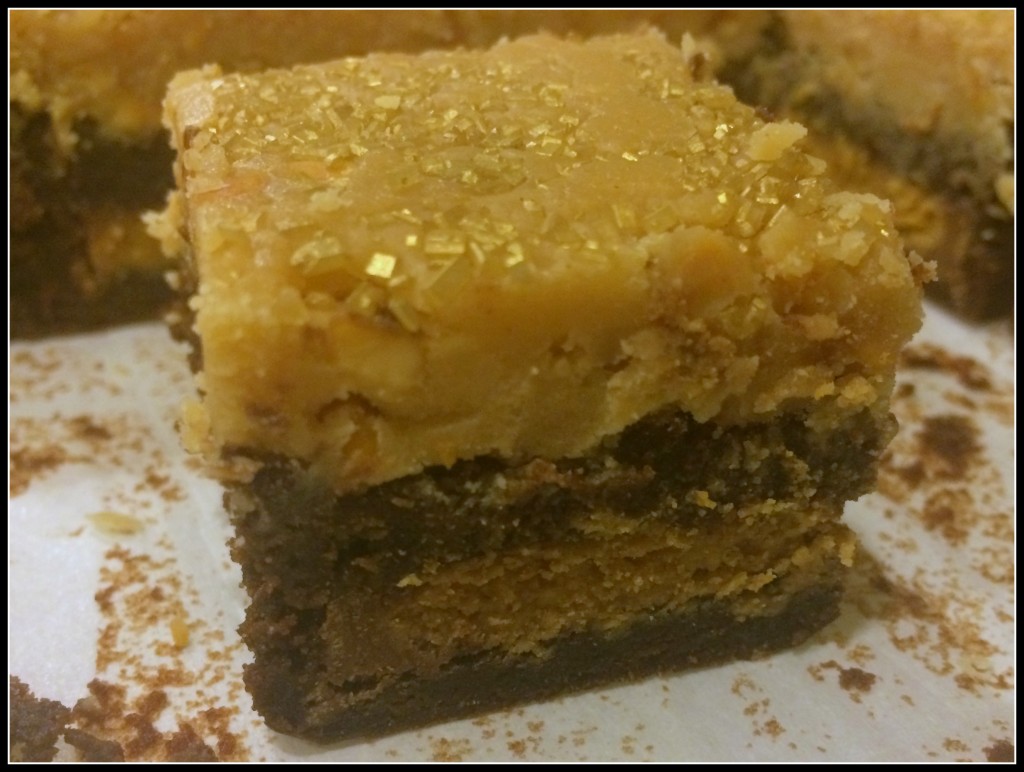 The #1 recipe on Sugar and Spice is my grandma Eleanor's Boiled Icing.  Boiled Icing is similar to fudge and makes any brownie recipe irresistible.  I love boiled icing so much I started to wonder it could work with peanut butter… it does!
Peanut Butter Boiled Icing is thick, dense and creamy.  You can't pipe it on like Peanut Butter Frosting, it's better on stuff in a 9×13 pan like brownies, yellow or chocolate cake.  Boiled icing has to be spread quickly; it sets in less than a minute.
Peanut Butter Boiled Icing
Directions:
1 recipe your favorite brownies
Optional: put 12 regular size peanut butter cups in the brownie pan before baking
 1/2 C (1 stick) butter
1/4 C + 2 T whole milk
1 pound (16 oz) powdered sugar
2/3 C peanut butter
1 T vanilla
Pinch salt
Ingredients:
Melt butter in a sauce pan over medium heat.  Add whole milk.  Bring to a boil stirring frequently.  Don't turn the stove past medium, milk and butter can both burn.  Boil for 2 minutes.
Remove from heat, add peanut butter.  Stir until melted.
Add vanilla and salt.
Add powdered sugar, stir until combined.
Return to stove on medium heat.  Stir constantly until mixture appears glossy.  This took me about 4 minutes.
Immediately pour over brownies, use a spatula to spread.  Quickly add sprinkles if using.  Peanut Butter Boiled Icing sets in less than a minute, be sure to work quickly.
Let icing cool completely before you cut and serve.  This makes enough icing for about 1/2 inch of deliciousness on top of the brownie recipe.
Recipe adapted from "Old Fashioned Boiled Peanut Butter Icing," Kitchen of the Deep South Dish