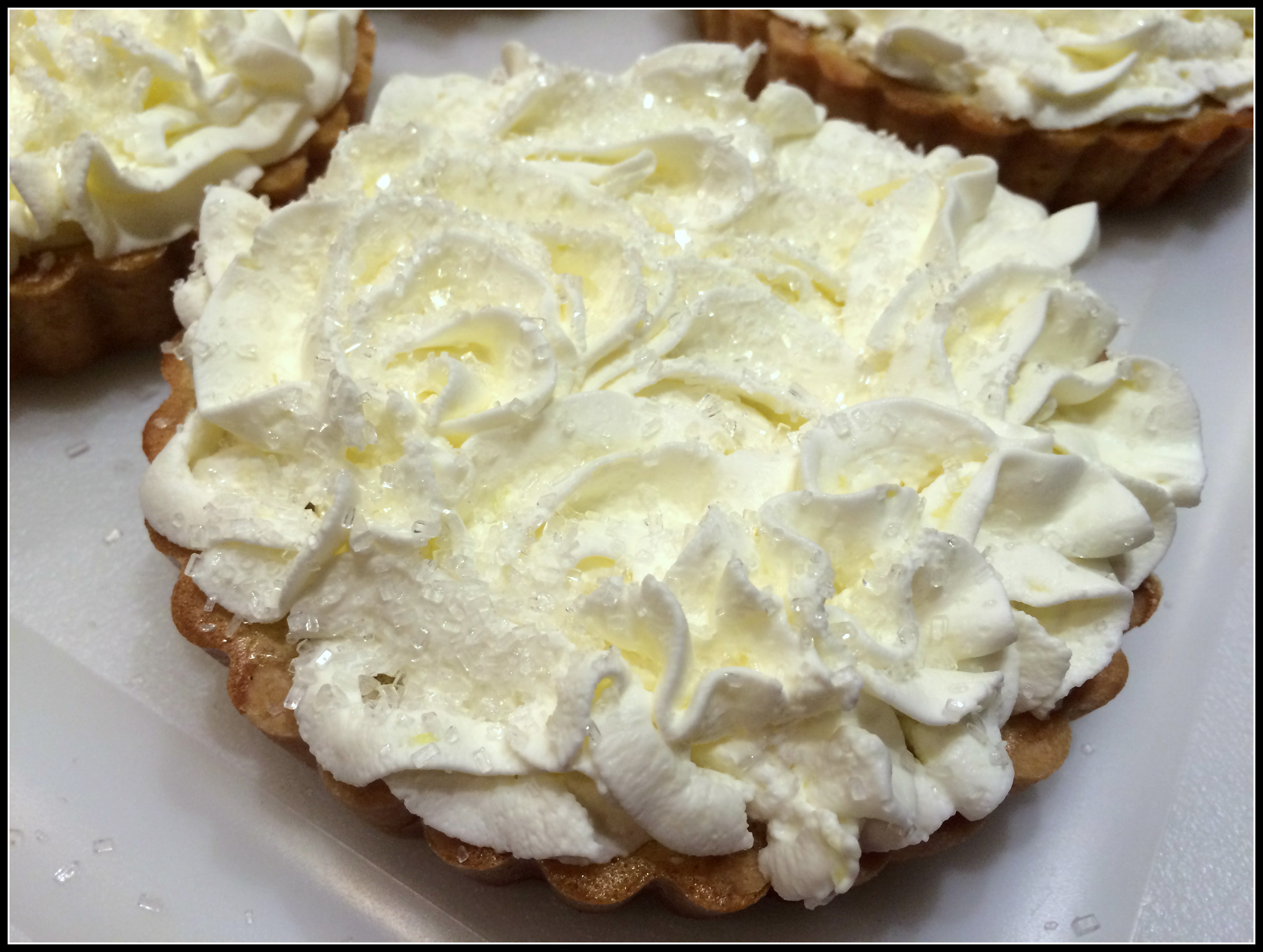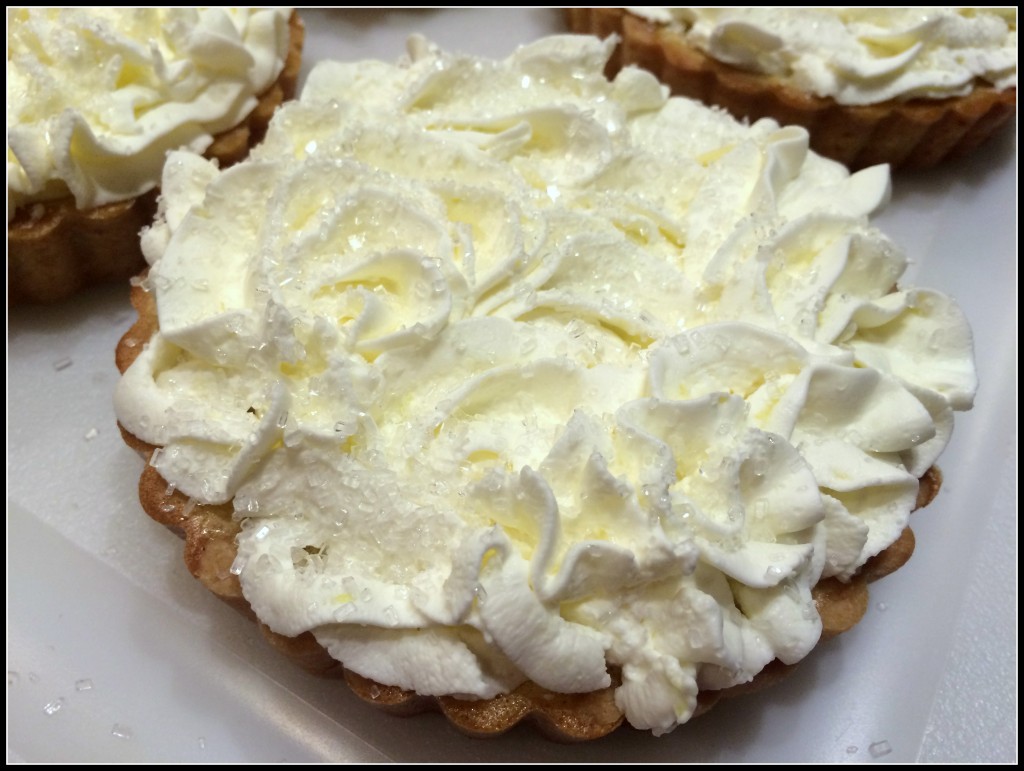 Everyone in my family loves lemon- lemon ricotta cookies, lemon cupcakes and copycat lemon loaf.  Lemon tarts are a bit like lemon bars with a creamy, tart filling on shortbread crust.  You can use a 9-inch tart pan or 6 mini tart pans.  Serve with lemon whipped cream.
Lemon Tarts
Serves 12
Ingredients:
Shortbread crust
3/4 C butter, softened
1/2 C white sugar
1 T vanilla
1/4 t salt
1 3/4 C flour
Lemon filling
1 1/2 C white sugar
3 eggs
Zest from 2 large lemons (about 2 T)
Juice from 2 large lemons (about 1/2 C)
1/2 C flour
Optional: 5 drops yellow food coloring
Lemon whipped cream
1 C heavy whipped cream
1/4 C sugar
Zest from 1 large lemon (about 1 T)
1 T juice from 1 large lemon
Directions:
Use a stand mixer to combine filling ingredients.  Dough will be smooth.
If using 6 mini tart pans, cut dough into 6 balls.  Roll onto lightly floured countertop into a disk the size of a tart pan.  Gently set inside, pressing into pan shape.  It's ok if it rips, use dough to fill in holes.  Repeat until all pans have dough.  Refrigerate for 30 minutes.
While dough is in refrigerator, heat oven to 350.
Use a mixer to combine filling ingredients.  Make sure sugar dissolves completely.  Set aside.
Bake mini tart pans in oven for about 20 minutes until crust is lightly golden brown.  It will puff slightly.
Remove tart pans and distribute filling.  Return to middle oven and bake for 20 more minutes.  Filling will set and appear opaque.
Cool lemon tarts completely.
To make lemon whipped cream, use stand mixer with whisk attachment.  Add ingredients and turn mixer on high until whipped cream becomes thick and forms stiff peaks.  Pipe onto lemon tarts.
For decoration, consider fresh berries, lemon garnish or sprinkles.
Adapted from "Best Lemon Tart Ever," allrecipes.com by ChefChristi1221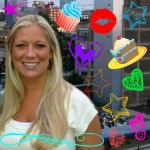 I'm a self-taught Betty Crocker. Food should be pretty, delicious and have sprinkles. Professionally I'm a clinical social worker. Follow me on Facebook and Pinterest- Sugar and Spice Baking Blog- for great recipes, amazing restaurants and culinary adventures.