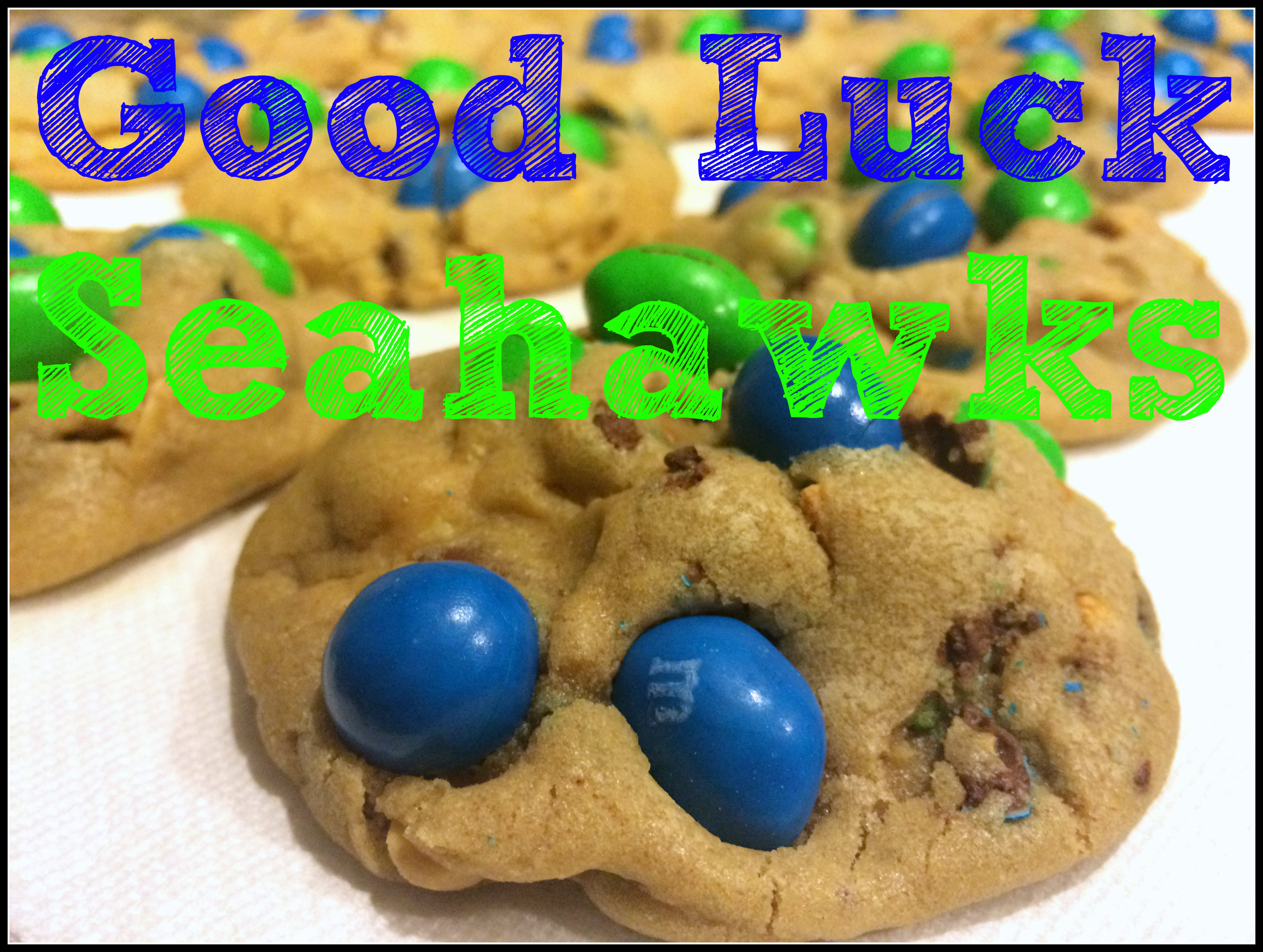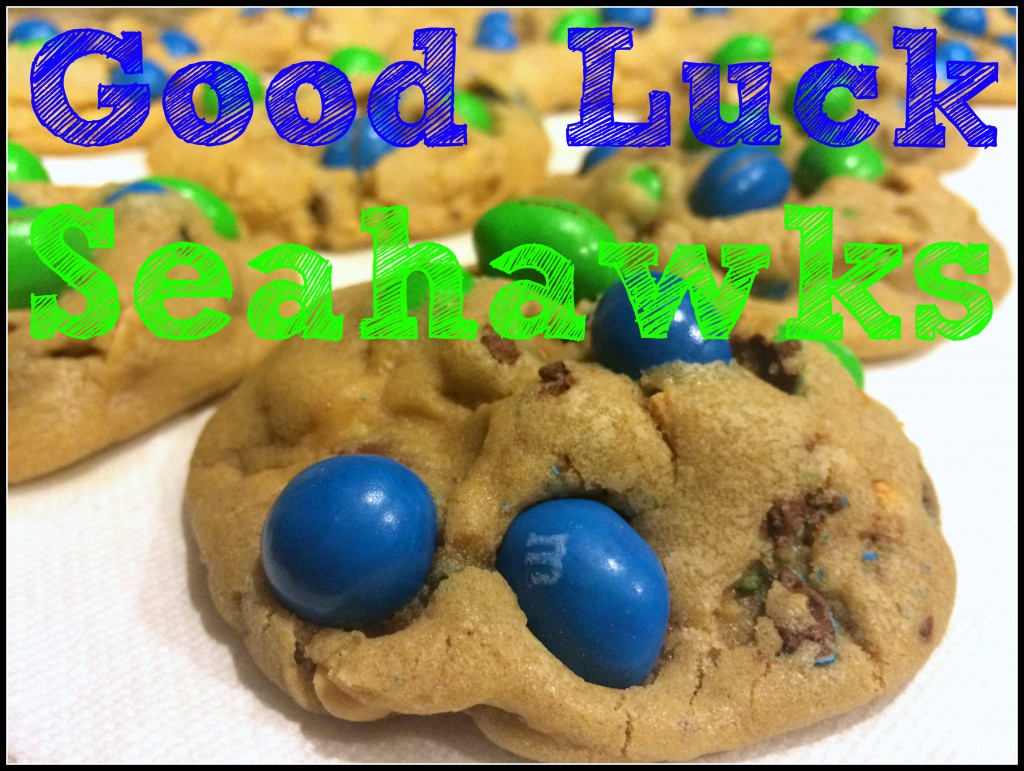 It's all things green and blue with Seahawks in the Super Bowl on Sunday.  I heard the City of Vancouver was renamed "12-couver" for the week (unsure if this is true but what a fun idea) and parties are popping up all over town.
If you're participating in football festivities, I recommend taking treats.  Man Candy is perfect tailgate food as are funky Scrumptious Seven Layer Bars with potato chip topping.
For a classic and color-coordinated snack, take giant super soft cookies.  12th Man Cookies a favorite of every fan.
Disclaimer:  For the one in a million person who is cheering for the Patriots, swap red MnMs for the green.  Don't blame me if you take Patriots treats to a Seahawks party.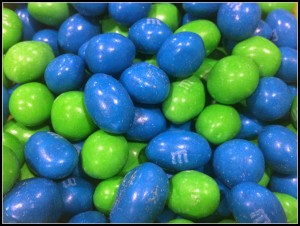 12th Man Cookies
Makes 24 large cookies
Ingredients:
3 C green & blue MnM candies (I bought the Costco sized bag and picked them out)
1 C milk chocolate chips
1 C salted, roasted peanuts
1 C brown sugar
1/2 C white sugar
1 C shortening
2 eggs
1 T vanilla
2 1/2 C flour
1 t baking soda
1 t salt
Directions:
Preheat oven to 350.  Line pans with parchment paper.
Use stand mixer with paddle attachment to combine shortening, brown and white sugar.  For easy measuring use Crisco sticks.
Add eggs, vanilla, baking soda and salt.  Add flour.  Scrape sides if needed.
Add chocolate chips, peanuts and 2 C MnM candies.  Set 1 C aside.
Roll into large balls (because who wants small cookies?) about 3 inches across.  Set on lined sheets.  I fit 8 cookies per pan.
Bake for 10 minutes- 5 minutes on the lower oven rack and 5 minutes on the upper.  Use a timer.  Cookies will no longer be shiny.  Press leftover MnMs to cookie surface so green and blue colors are clearly visible.  Do this quickly while cookies are hot.
Keep on cookie sheet for 10 minutes before removing.  Cookies will be done but still soft inside.  These will keep for a few days.  Serve on Sunday at a Super Bowl party.  Go Seahawks!
Recipe adapted from "Big, Soft MnM Cookies," published 2/28/14, pinchofyum.com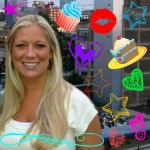 I'm a self-taught Betty Crocker. Food should be pretty, delicious and have sprinkles. Professionally I'm a clinical social worker. Follow me on Facebook and Pinterest- Sugar and Spice Baking Blog- for great recipes, amazing restaurants and culinary adventures.