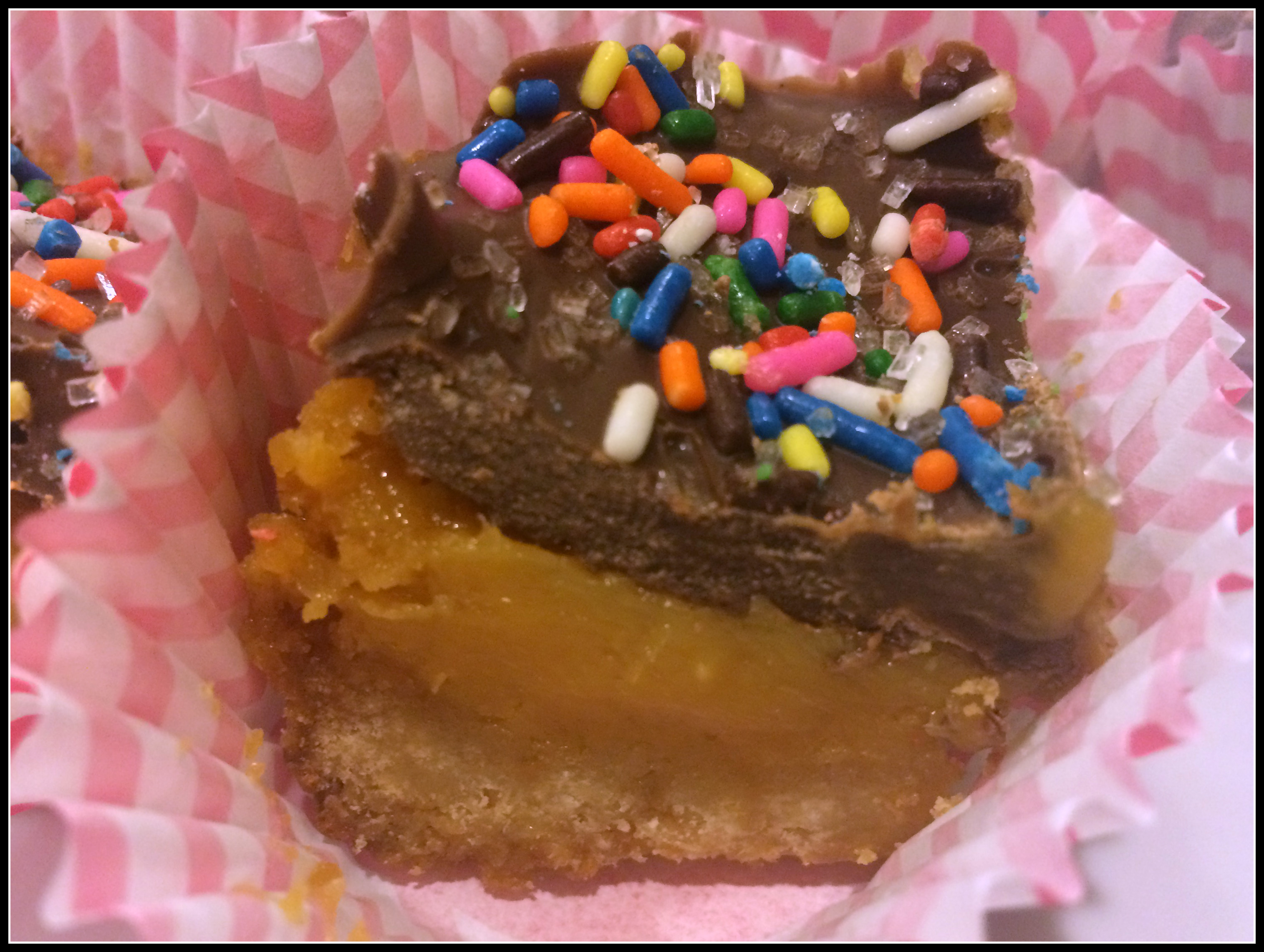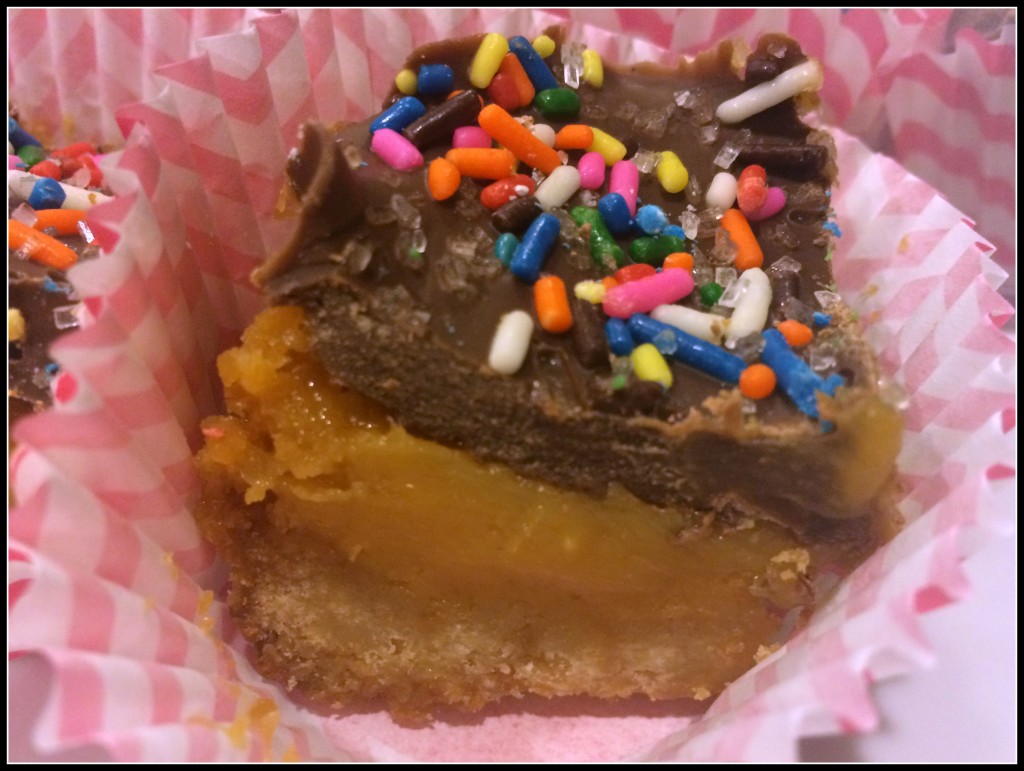 I apologize for being a little slow on the recipes lately.  No I haven't gone on an anti-sugar kick like everyone else after the New Year, I've been busy a new job.  It's a fantastic opportunity and I'll try to get back to baking/posting regularly soon.
Gold Bars ran in the Columbian on January 13th.  They looked so good I had to try them.  A shortbread cookie with caramel and chocolate on top?  That's just about perfect and I made almost no changes to the recipe.  Gold Bars are perfect for anything, anytime anywhere.
Gold Bars
Makes 24 servings
Ingredients:
1 stick (1/2 C) butter, softened
1/2 C sugar
1 T vanilla extract
Pinch of salt
1/2 t baking powder
1 1/4 C flour
9 oz soft, wrapped caramel candies
1/4 C sweetened condensed milk
1/2 C half and half
4 egg yolks
3/4 C milk chocolate chips
Sprinkles (of course)
Directions:
Unwrap the caramels.  Set aside.
Heat oven to 375.  Line a square baking pan with parchment paper.
Use a stand mixer to cream butter.  Add sugar, vanilla, salt and baking powder.
When combined, press into prepared baking pan.  Poke holes in the crust.
Bake 20 minutes until lightly golden brown.  Don't over bake or the crust will end up too hard.
While crust is baking, add caramels, sweetened condensed milk and 1/4 C of half and half to a sauce pan on the stove.  Melt and stir frequently until smooth.
In a separate bowl, whisk egg yolks and remaining 1/4 C of half and half.  Slowly pour into caramel mixture, whisking quickly.
Pour caramel mixture over the crust.  Return to oven and bake for 15 more minutes.  Caramel will set and bubble.
Remove from oven.  Pour milk chocolate chips evenly on top.  Chips will melt and can be spread evenly over the surface.  Add sprinkles if using.
Let bars cool overnight.  Cut into small squares.  Take to your new job and make friends!
Recipe from "Gold Bars" by Alison Ladman, Associated Press, 1/13/15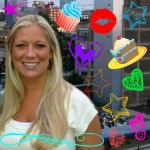 I'm a self-taught Betty Crocker. Food should be pretty, delicious and have sprinkles. Professionally I'm a clinical social worker. Follow me on Facebook and Pinterest- Sugar and Spice Baking Blog- for great recipes, amazing restaurants and culinary adventures.