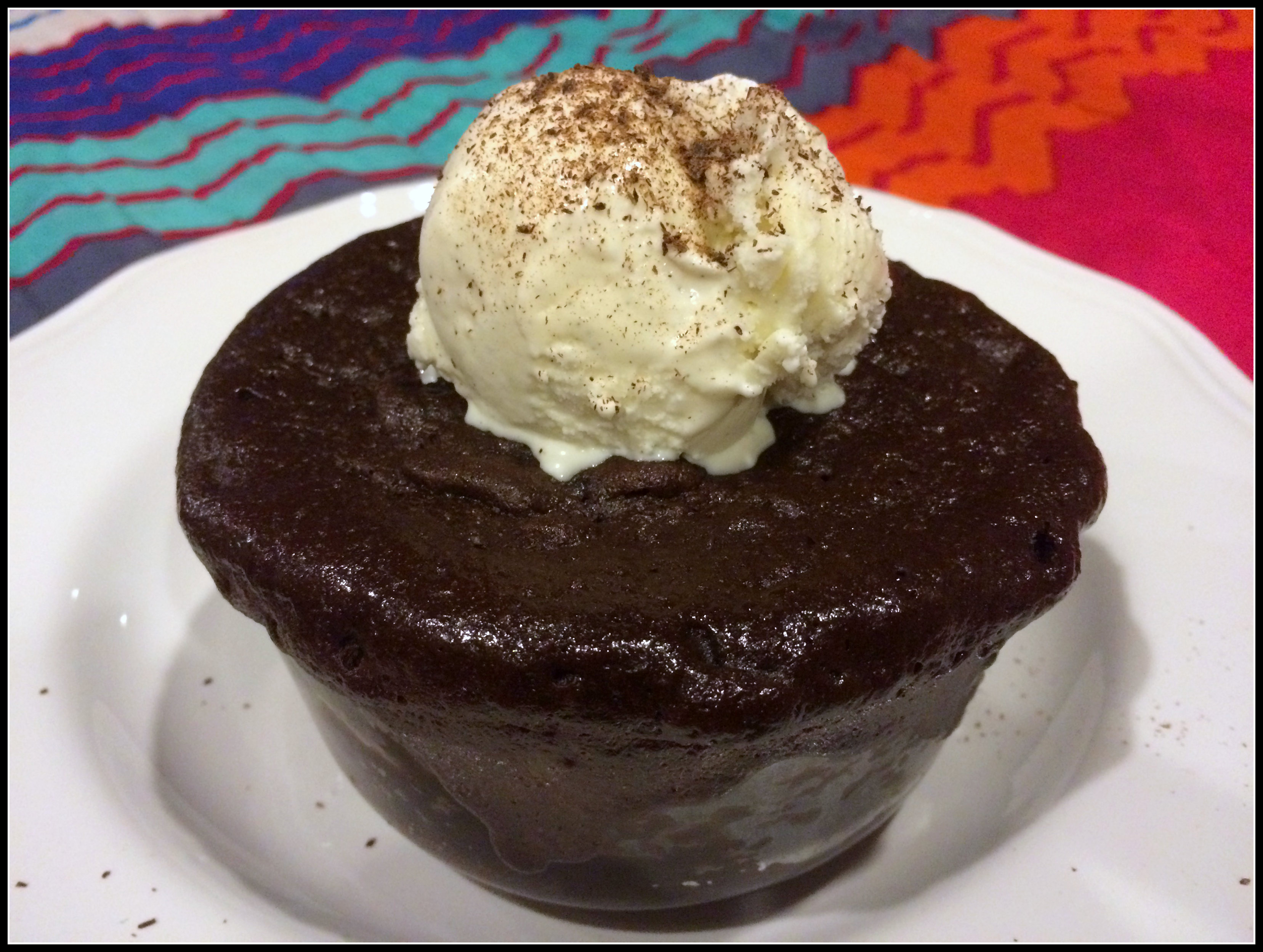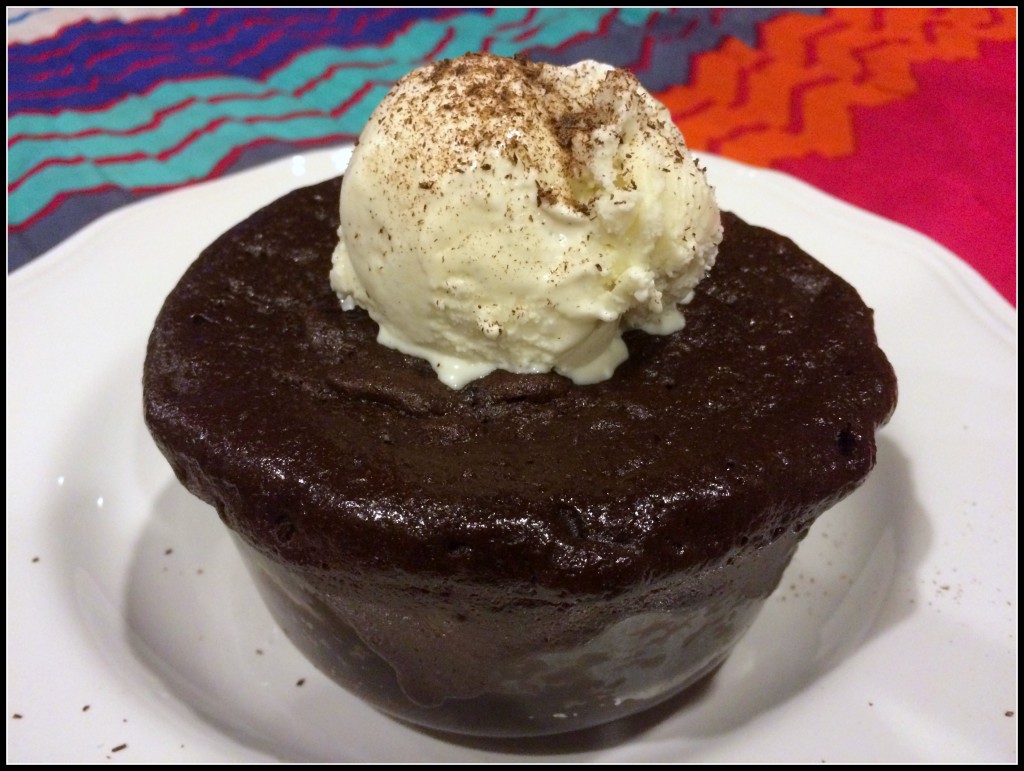 Cooking cake in the microwave feels rebellious.  Kind of like eating dessert first (I do this), skipping church (I do this too) and buying extra shoes at a Nordstrom sale (I'm a first class offender).  Nutella Microwave Cake is dense, chocolate and sinful.  While it can't replace Dad's Chocolate Cake or Nutella Mascarpone Icebox Cake for special occasions, its perfect in a pinch.
Nutella Microwave Cake
Makes 1 mini cake.  Probably it's it's 2 servings but feel free to eat by yourself
Ingredients:
4 T flour
Pinch baking powder
Pinch salt
4 T sugar
3 T unsweetened cocoa powder
3 T Nutella
1 egg
3 T olive oil
2 T milk
1 t vanilla
2 T chocolate chips
Directions:
Find a large coffee mug or small microwave safe bowl.  I have a 2 C pyrex dish from a set of storage dishes.  Make sure any mug or dish is microwave safe.  It says on the bottom.
In a separate bowl, combine all ingredients.  Mix well.  Use a hand mixer if needed.
Using a spatula, scrape into microwave safe mug or dish.
Microwave for 2 1/2- 3 minutes depending on the strength of your microwave.  Mine took 2 1/2 mins.  Top with vanilla ice cream and sprinkles.
Adapted from "Nutella Mug Cake" by Angie McGowan, babble.com, 2011