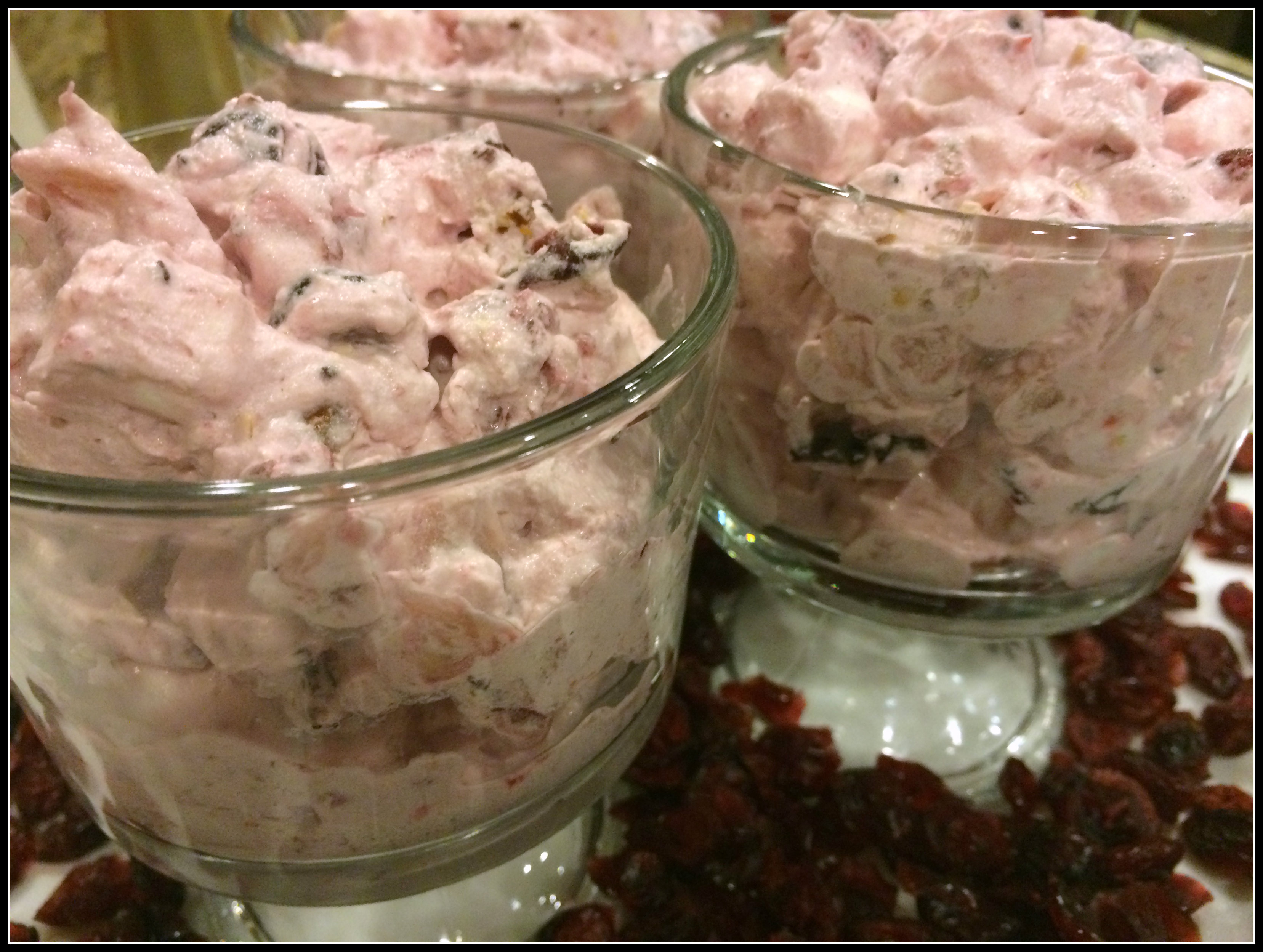 It's t-16 hours to Thanksgiving.  Do you have everything ready?  Cranberry Fluff is a great side dish when you find out last minute guests are attending the big dinner.  Sweet enough for kids but still tangy and festive, 6-ingredient Cranberry Fluff is a hit with everyone!
Cranberry Fluff
Makes 12 servings.  Doubles easily for a crowd
Ingredients:
1 14 oz can whole berry cranberry sauce
1 20 oz can crushed pineapple, drained
8 oz frozen whipped topping, thawed
4 C miniature marshmallows
1 C dried cranberries
1/2 C nuts- toasted almonds, walnuts or pecans
Directions:
Combine whole berry cranberry sauce with pineapple.  Fold in whipped topping.
Add miniature marshmallows.  Add cranberries and nuts.  Cover and chill at least 2 hours before serving.
Happy Thanksgiving!
Original recipe from "Cranberry Fluff," mybakingaddition, published November 3, 2014