Candy Cane Oreo Ice Cream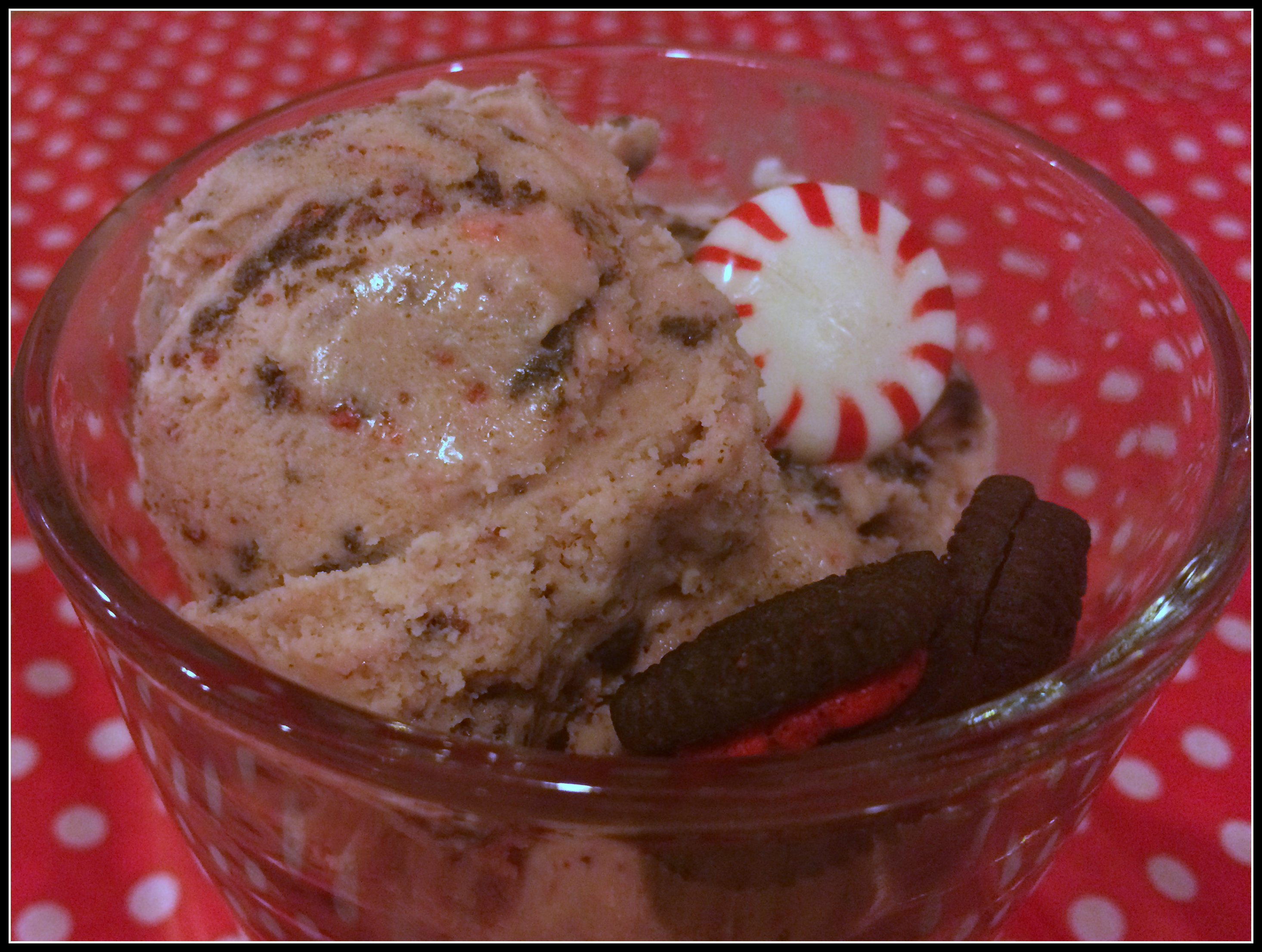 Two exciting things happened this week.  The first is my sister had all 4 of her wisdom teeth removed.  The second is the grocery store got limited addition miniature Candy Cane Oreos.  Put them together and you get a giant container of delicious, peppermint ice cream studded with minty Oreo pieces and delivered to your home with flowers, soup and eggnog (she wanted wine but that's not happening due to pain medications).  Candy Cane Oreo Ice Cream is an amazing addition to any holiday party.  It also helps your chipmunk-cheeked sister feel better soon.
Candy Cane Oreo Ice Cream
Makes 12 servings
Ingredients:
2 C whole milk
2 C heavy cream
1 C white sugar
2 t vanilla extract
1 1/2 t peppermint
1/2 t salt
1 C crushed peppermint candies
1 1/2 C crushed Candy Cane Oreos
Directions:
Mix milk, cream and sugar in a separate bowl.  Whisk until sugar dissolves.  Add salt, vanilla and peppermint extracts.
Pour liquid into prepared bowl (frozen at least 24 full hours ahead of time) of ice cream maker.  Turn on machine.  After 15 minutes, mixture will thicken.  Add crushed peppermint candies and Candy Cane Oreo pieces.  Run for 5 more minutes.
Transfer ice cream into freezer safe container.  Press plastic wrap on the surface.  Freeze overnight.
Remember, homemade ice cream melts faster than regular ice cream because it contains no added thickeners or preservatives.  Ice cream keeps a week or more in the freezer.
Love homemade ice cream?  Try Toasted Coconut or Mint Chip.
Recipe adapted from allrecipes.com, "Easy Mint Chocolate Chip Ice Cream" by Darryn M. Briggs