White Chocolate Cranberry Pecan Cookies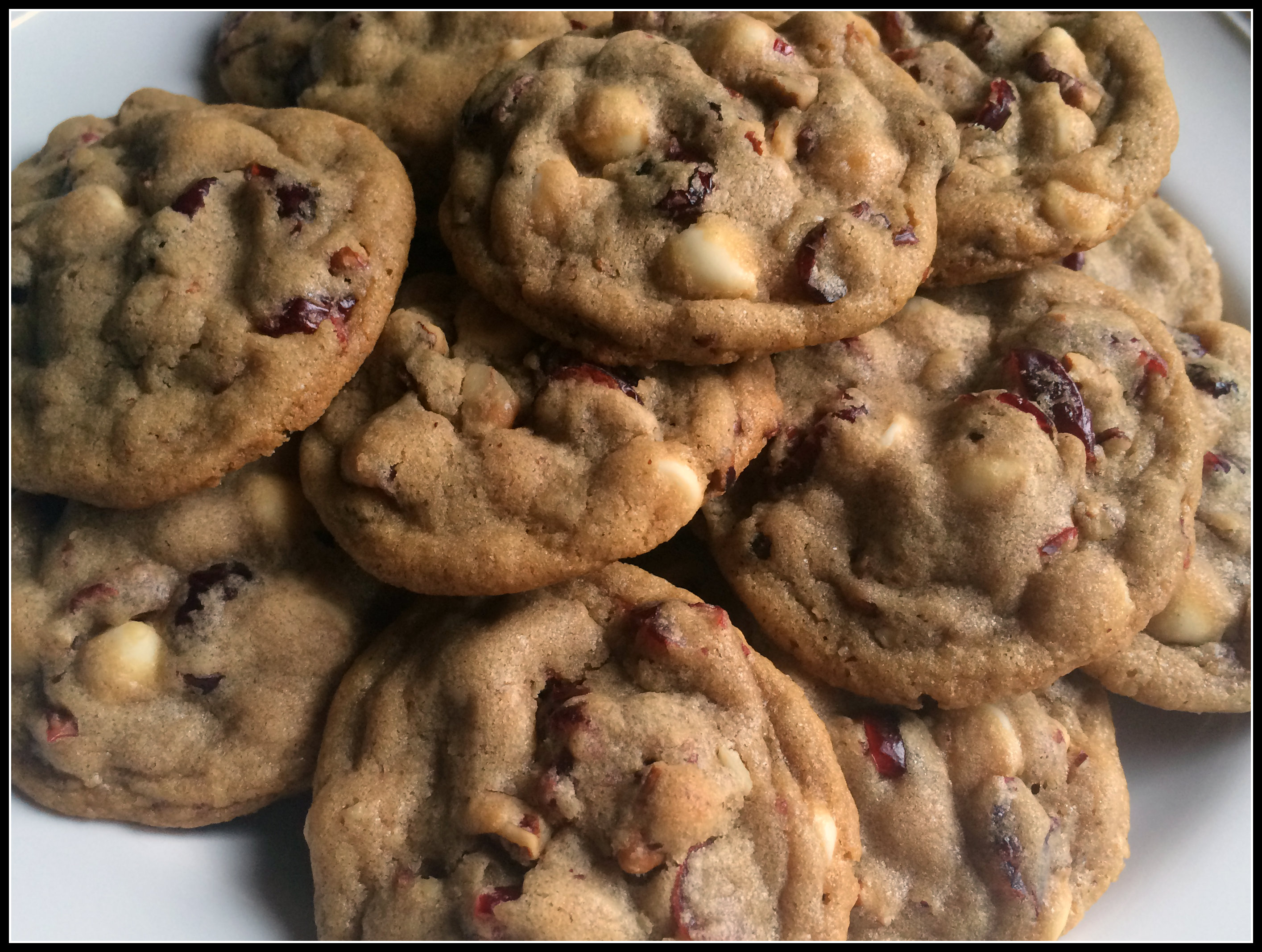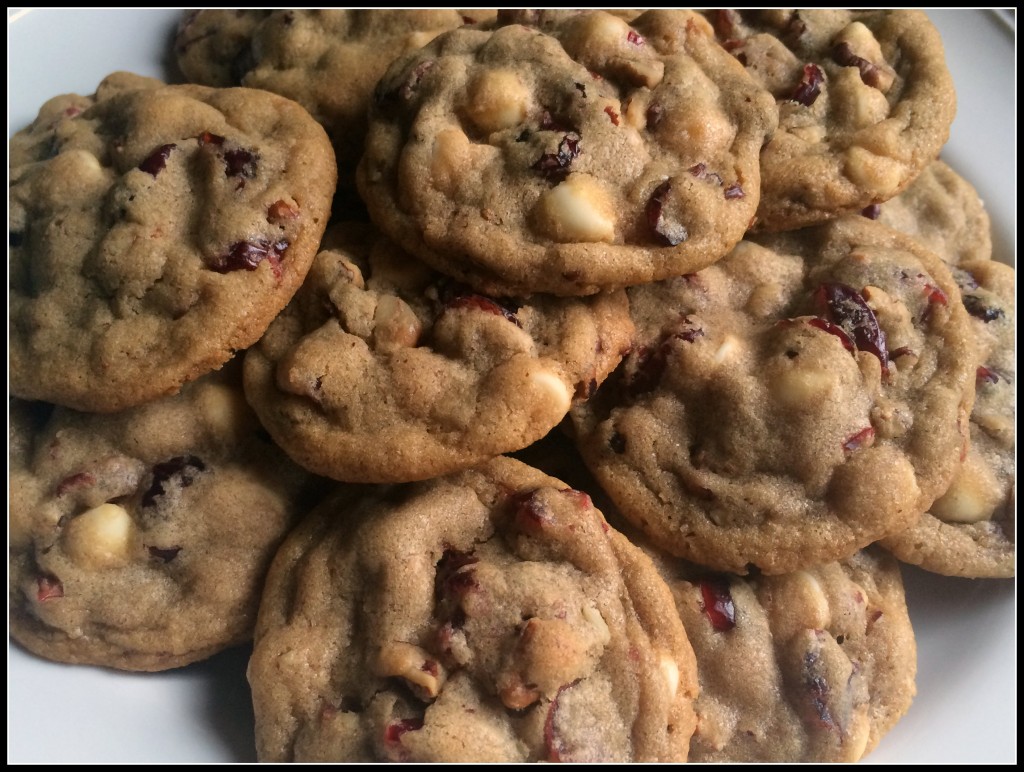 I love Christmas cookies.  I love them all- big ones, little ones, chocolate ones, peanut butter ones and best of all kind with powdered sugar made by the United Methodist women at my parents church.  My family would buy a variety cookie tray as a church fundraiser and I would dig out the round, white balls and secretly eat them in the car on the way home.  The combo of powdered sugar on my church clothes and sloppily retied bow usually gave it away.  Wish I knew what kind of cookies those were.
Skipping forward to now- I'm starting cookies early this year.  White Chocolate Cranberry Pecan cookies stand perfectly between the holidays; white chocolate feels like Christmas and cranberries and pecans feel like Thanksgiving.  These pretty cookies keep well and make an excellent hostess gift on the big day.  Unless you're coming to my house; I want the United Methodist women powdered sugar ones.
White Chocolate Cranberry Pecan Cookies
Makes 4 dozen cookies
Ingredients:
3/4 C (1 1/2 sticks) butter softened
3/4 C dark brown sugar
1/4 C white sugar
1 egg
1 T vanilla
2 C flour
2 t cornstarch
1 t baking soda
1/2 t salt
1 C white chocolate chips
1 C dried cranberries
1 C toasted pecan pieces
Directions:
Use stand mixer to cream butter.  Add brown and white sugar.  Combine well.
Add egg, vanilla and salt.
Add cornstarch, baking soda and salt.  Add flour.  Scrape sides if needed.
Add white chocolate chips, cranberries and toasted pecan pieces.  Mix until only just combined, overbeating can result in tough cookies.
Put dough in fridge for about 2 hours.  This helps cookies hold their shape.
When you're ready to bake, heat oven to 350.  Line cookie sheets with parchment paper.  Space oven racks evenly, one upper and one lower.
Scoop out lumps of dough about 2 inches across.  Use your hands to roll them evenly.
Set 12 cookies on a regular sized sheet, spacing evenly.
Bake 4 minutes on the lower rack.  Rotate pan and bake 4 minutes on upper rack.  Use a timer.  Careful attention to baking time helps these cookies stay soft.
Cool for 10 minutes and transfer to wire rack.  These cookies will keep covered for about a week.  They also freeze well.
Recipe adapted from "Soft-Baked White Chocolate Cranberry Cookies" by sallysbakingaddiction, posted November 22, 2012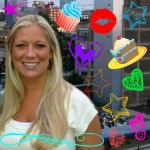 I'm a self-taught Betty Crocker. Food should be pretty, delicious and have sprinkles. Professionally I'm a clinical social worker. Follow me on Facebook and Pinterest- Sugar and Spice Baking Blog- for great recipes, amazing restaurants and culinary adventures.