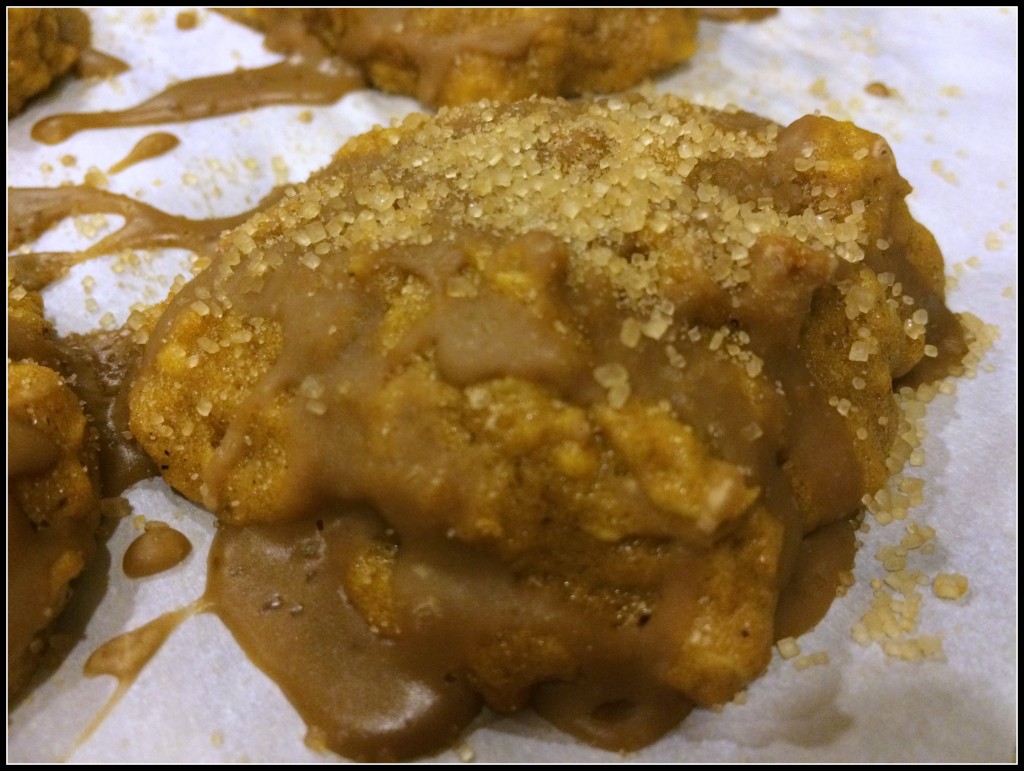 These cookies are perfect on a rainy fall day.  Spiced pumpkin and oatmeal makes a dense and soft cookie which almost qualifies as healthy while the indulgent maple glaze keeps the cookies in the dessert category.  Feel free to fancy them up with 1 C total of additional ingredients- I recommend toasted pecans, raisins or dried cranberries.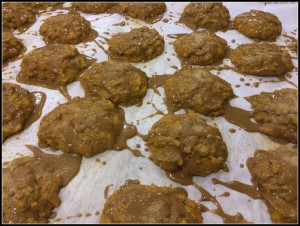 Pumpkin Maple Cookies
Makes 36 cookies
Ingredients:
2 C flour
1 2/3 C rolled oats
1 1/2 baking powder
2 t cinnamon
1 t ginger
1 t salt
1/2 t nutmeg
Dash ground cloves
1 C (2 sticks) butter, softened
1 C packed dark brown sugar
1 C white sugar
2 eggs
1 T maple extract
1 15 oz can pumpkin (not pumpkin pie filling)Maple glaze:
Maple Glaze:
2 C powdered sugar
3 T maple extract
2 T whole milk
Pinch salt
Maple sugar for sprinkling
Directions:
Heat oven to 350.  Line sheets with parchment paper.
Combine flour, oats, baking powder, cinnamon, ginger, nutmeg, cloves, salt in medium bowl.  Set aside.
Use stand mixer to cream butter.  Add sugars until light and fluffy.  Add eggs and maple extract.
Put mixer on low and add half the pumpkin.  Add half the dry ingredients.  Mix and scrape sides if needed.  Add remaining pumpkin and dry ingredients until just combined.  If adding pecans, raisins or dried cranberries if using- 1 C total of whatever ingredient(s) you like most.
Scoop 8 balls of dough onto cookie sheet, 3 inches in diameter.  These cookies will spread.
Bake for 13 minutes.  Move to top shelf in oven for 5 minutes.  Cool on cookie sheet for 5 more minutes and carefully transfer to cooling rack.
When cookies are cool, make maple glaze.
Combine glaze ingredients in a small bowl.  Mix well with a whisk.  Mixture should have honey-like texture, thick but runny.
You may have to adjust slightly by adding 1 t milk or 2 T powdered sugar for desired consistency.  Use a spoon to drizzle over cookies.
Sprinkle with maple sugar if using.  Glaze will set in a few hours.
Tell yourself they are healthy because pumpkin is a vegetable and oatmeal is a whole grain.  Eat at least 2.  Or 3.  Or 4.
Adapted from "Spiced Pumpkin-Oatmeal Cookies," chow.com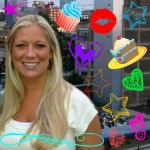 I'm a self-taught Betty Crocker. Food should be pretty, delicious and have sprinkles. Professionally I'm a clinical social worker. Follow me on Facebook and Pinterest- Sugar and Spice Baking Blog- for great recipes, amazing restaurants and culinary adventures.