Gluten-Free Reese's Pieces Cookies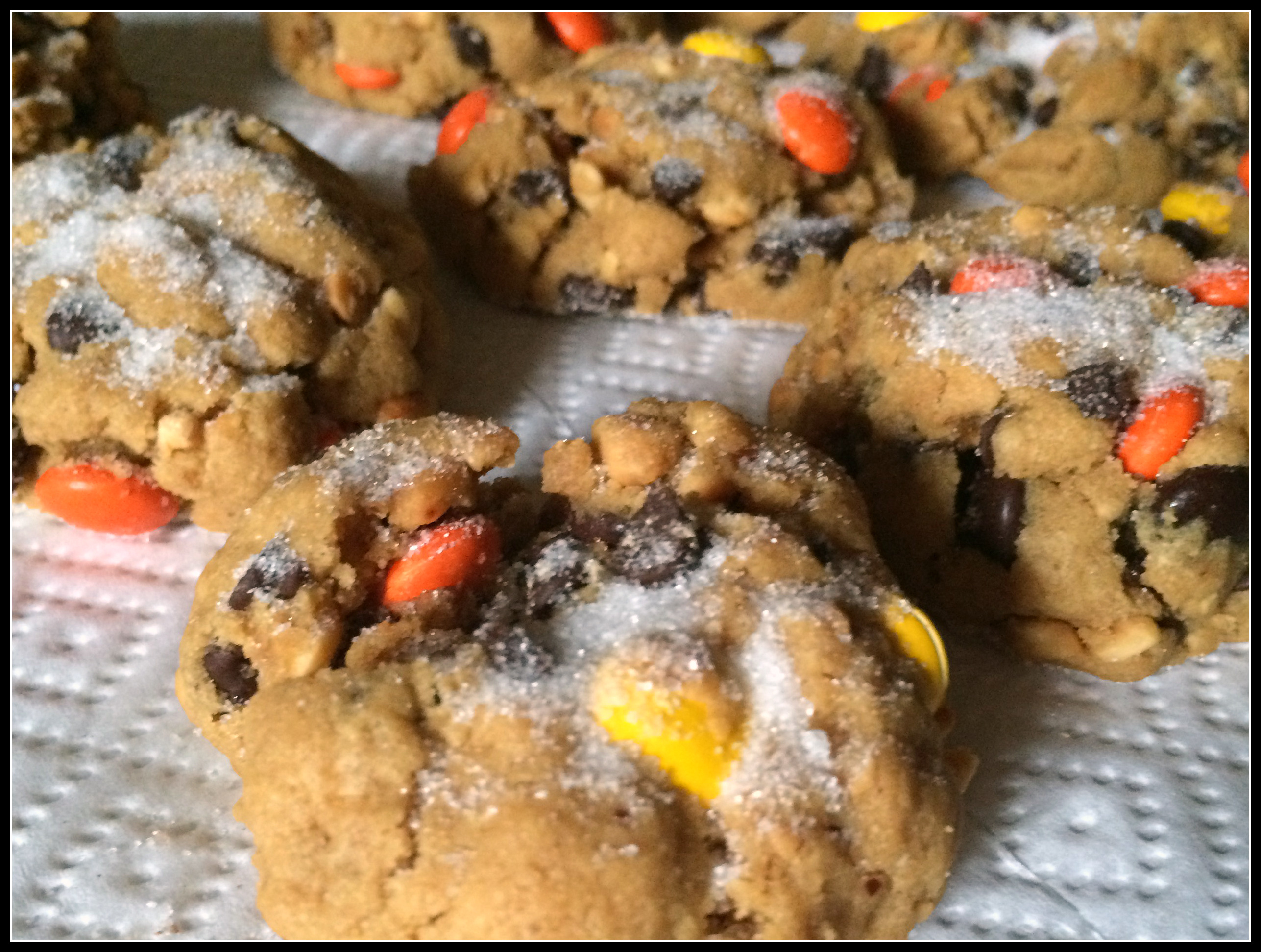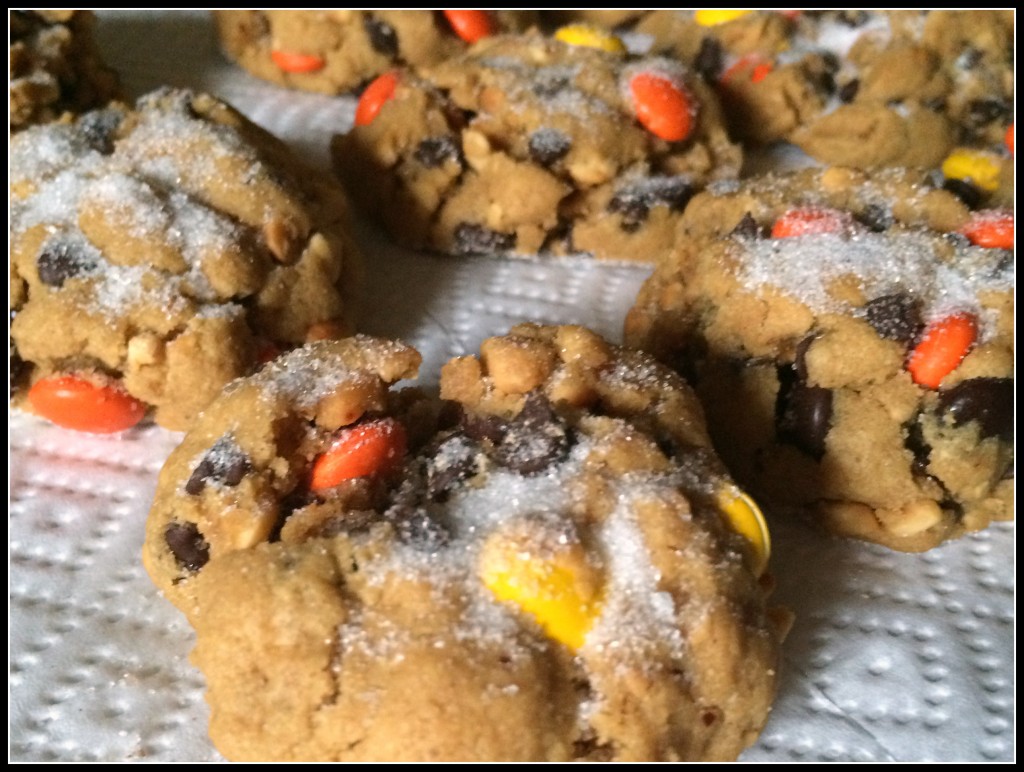 We're finally launching a big project at work.  It's the kind of project that started as brainstorming on a coffee break and after 5 years of persistence it is now a fully coordinated and funded program.  Phew!  While I had planned to bring in Reese's Pieces Cookies to celebrate, I learned one staff member is gluten-free.  This required quick adjustments because making colleagues sick is not very nice.
Luckily, Hershey's has a website listing all dietary needs.  When it turned out Reese's Pieces are on the gluten-free list, I found an easy recipe for gluten-free peanut butter cookies using ingredients already in my pantry.  Now we have treats everyone can enjoy!
Gluten-Free Reese's Pieces Cookies
Makes 15 3-inch cookies
Ingredients:
1 C chunky peanut butter
1 egg
3/4 C sugar
1 t baking soda
1 t vanilla extract
1/2 C miniature chocolate chips
1 C Reese's Pieces candies
Extra sugar for dusting
Directions:
Heat oven to 350.  Line baking sheets with parchment paper.
Use stand mixer with paddle attachment.  Combine peanut butter, sugar, egg, vanilla and baking soda.  Add chocolate chips and Reese's Pieces candies.
Scoop dough into rounded 2 inch balls and place on baking sheet.  Flatten slightly with a glass until  3 inches in diameter.
Bake 10 minutes until lightly golden.  Sprinkle with extra sugar while hot.  Use a spatula to gently reshape the cookies if needed.
Let the cookies cool on baking sheet at least 10 minutes before moving to rack.  Because there is no gluten, cookies are crumbly and more fragile than the "regular" kind.  As the cookies cool, they will hold together.  If you move too fast, they fall apart.  Be patient, gluten-free Reese's Pieces Cookies are delicious!
Recipe adapted from "Gluten-Free Peanut Butter Cookies," wholefoodsmarket.com
Hope everyone had a good Halloween!  Just for fun, here's my dog Murphy being humiliated as dinosaur.  I wanted to dress him as a cupcake but my husband said no.  Maybe next year 🙂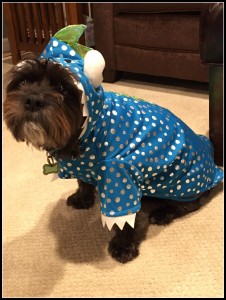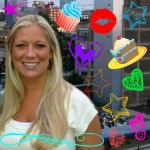 I'm a self-taught Betty Crocker. Food should be pretty, delicious and have sprinkles. Professionally I'm a clinical social worker. Follow me on Facebook and Pinterest- Sugar and Spice Baking Blog- for great recipes, amazing restaurants and culinary adventures.