Chocolate Peanut Butter Bars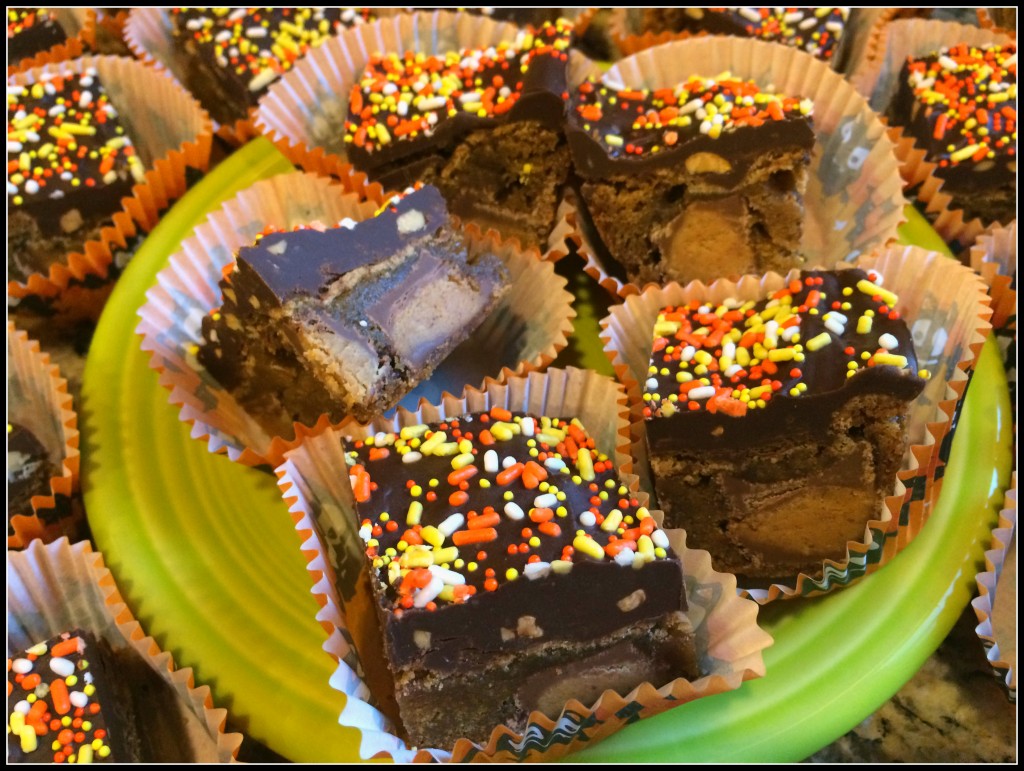 I think I'm a chocolate-peanut butteroholic.  Yes this is a real thing… my blog has a seriously high number of recipes featuring these two ingredients.  From Best Bribe Cookies to Peanut Butter Frosting, Reese's Pieces Cookies to Susan's Scotcheroos, I'm hooked.  I think this is like the thing where you buy the same color of nail polish about 6 times but don't mind because it's your favorite shade of pink.  Does that happen to anyone else?
Chocolate Peanut Butter Bars have everything a girl needs- chocolate, peanut butter and Reese's Peanut Butter Cups.  Quick and easy, these can be made in an hour and disappear just as quickly.
Chocolate Peanut Butter Bars
Makes 30 bars, 1 9×13 pan
Ingredients:
 2 C flour
1 t baking powder
1/2 t baking soda
1 t salt
2/3 C butter, melted
2 C dark brown sugar
2 eggs
2 T vanilla extract
2 1/2 C mini peanut butter cups, unwrapped and frozen at least 30 minutes
2 C semisweet chocolate chips
1/2 C chunky peanut butter
Directions:
Heat oven to 350.  Line a 9×13 pan with foil.  Coat with cooking spray.
In the bowl of a stand mixer, combine butter and brown sugar.  Add eggs and vanilla.  Scrape sides.
Add in dry ingredients until well combined.
Stir in peanut butter cups by hand.  The mixer will crush them.
Spread batter into pan.  It will be lumpy, just push it around until its mostly even.
Bake for 30 minutes until toothpick comes out clean.  Set aside to cool.
To make the frosting, melt 1/2 C chunky peanut butter in saucepan over medium low heat.  Add chocolate chips and stir until combined.
Pour frosting over mostly cooled bars, spreading evenly over top.  Add sprinkles.
Cool completely.  Frosting will harden.  Cut and serve.  These travel well and make delicious gifts.
Recipe from "Peanut Butter Cup Cookie Bars," mybakingaddiction.com, 9/10/14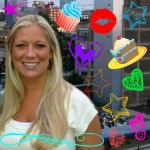 I'm a self-taught Betty Crocker. Food should be pretty, delicious and have sprinkles. Professionally I'm a clinical social worker. Follow me on Facebook and Pinterest- Sugar and Spice Baking Blog- for great recipes, amazing restaurants and culinary adventures.