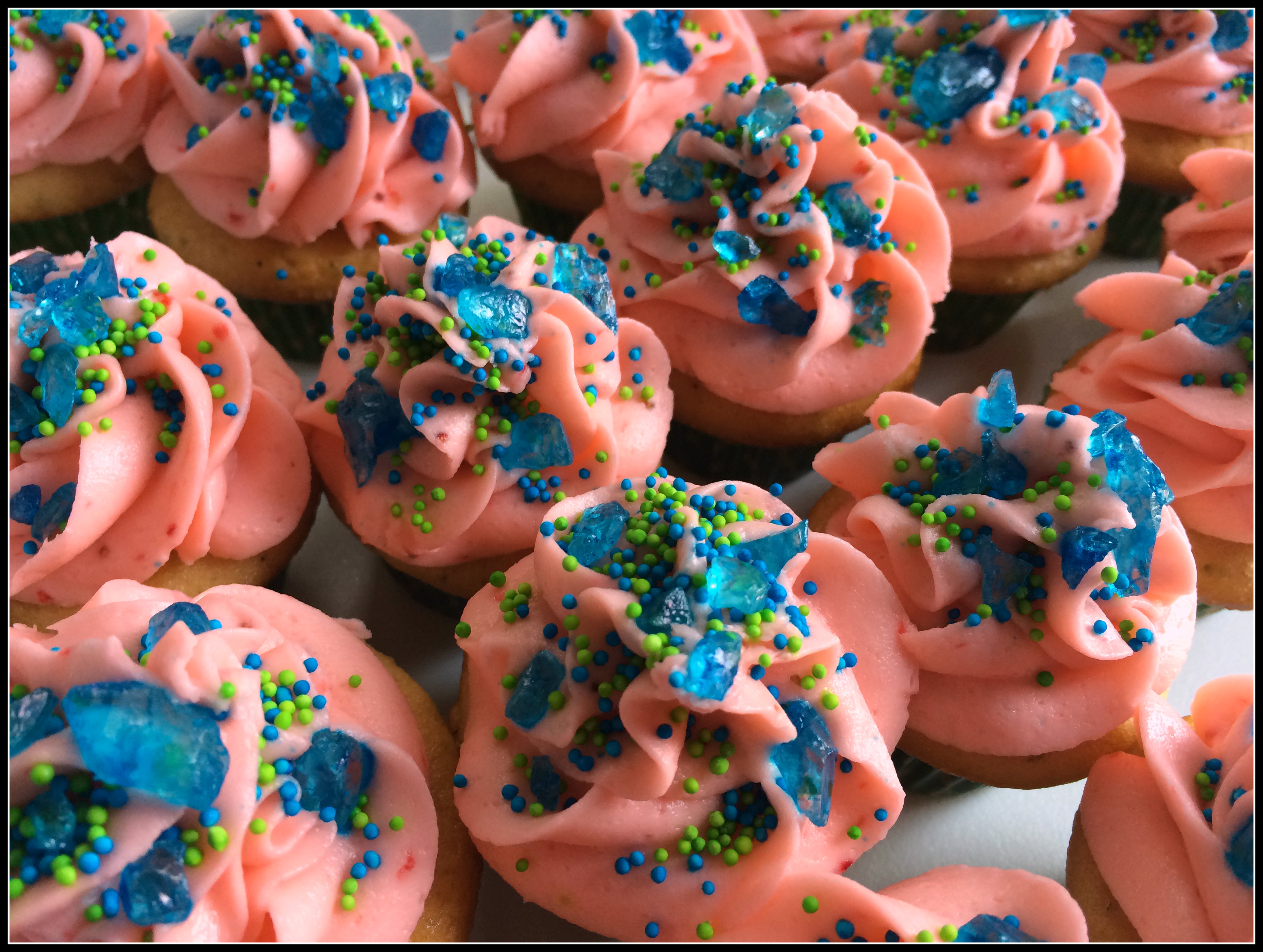 Yes, you've seen this recipe before.  Strawberry Lime Cupcakes are the cousins of Strawberry Lemonade Cupcakes.  I tried to get my sister to switch it up but she HAD to have them again.
Here are the changes:
Substitute lime zest and juice for the lemon
Use miniature cupcakes instead of regular size (makes 48)
Skip jam filling because it doesn't fit
Add blue and green sprinkles to make these manly enough for a Seahawks party
Not sure we achieved the last part… while they did have terrific sprinkles, the icing is unavoidably pink.  Good news is Strawberry Lime Cupcakes are so tasty, even the most ardent Seahawks fans devoured them.
Adapted from "Easy Strawberry Cupcakes," mybakingaddiction.com, published 8/3/12