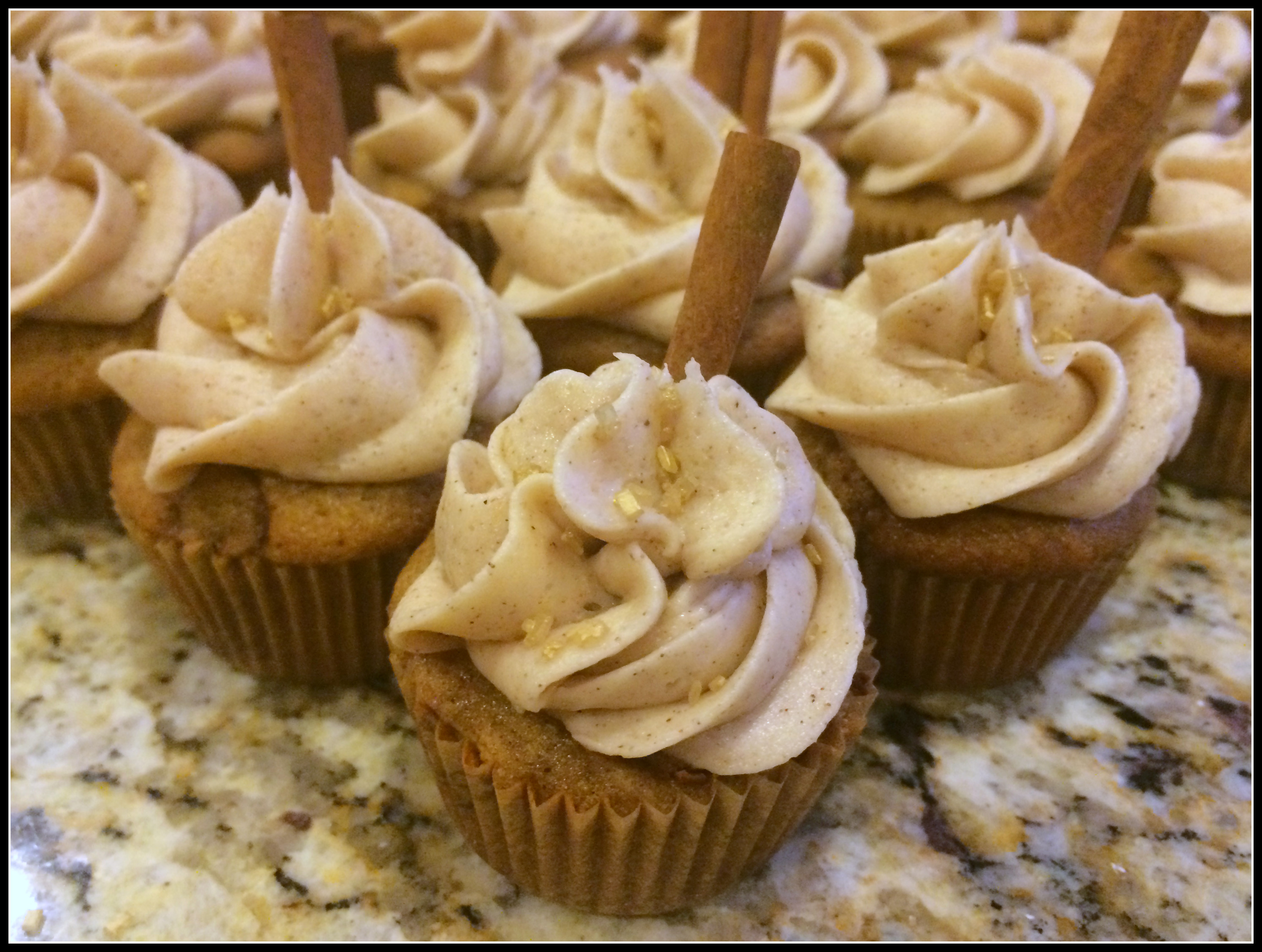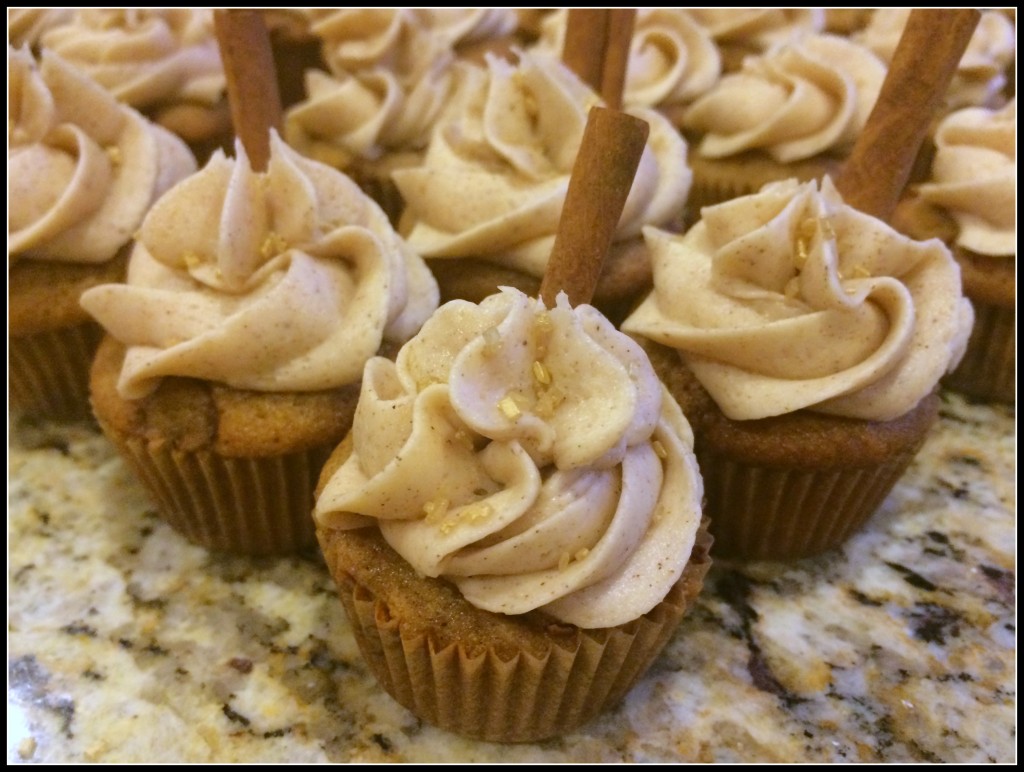 It's unavoidably fall.  I have mixed feelings about this… love cozy sweaters, Halloween and cider but not a fan of the impending darkness of winter.  Instead of grumbling, I decided to bake.
Chai Spice Cupcakes are a perfect salute to the changing seasons.  The chai flavor combination is unique- cinnamon, ginger, cloves, nutmeg and cardamom.  I liked chai spice blend so much I made an extra batch and put it in the living room.  The fragrance made my house smell delicious, a bit warm and spicy.  Perfect for fall.
Chai Spice Cupcakes
Makes 54 mini cupcakes or 24 regular cupcakes
Ingredients:
Chai Spice Blend
Chai Spice Cupcakes
1/2 C (1 stick) butter, softened

1/2 t apple cider vinegar

Half the chai spice blend
Chai Spice Buttercream
1 C (2 sticks) butter softened

Half the chai spice blend
Directions:
Heat oven to 325.  Line cupcake pans with liners.
Mix chai spice blend.  Set aside.
Using a stand mixer, cream butter and sugar.  Add vanilla.  Add eggs 1 at a time.  Add half the chai spice blend.  Scrape sides.
Turn mixer to low.  Add flour and buttermilk alternately.  Add pinch salt, baking soda and apple cider vinegar.
Add in cinnamon chips.  Mix until well combined.
Scoop into cupcake pans, filling each well about 2/3 full.  Bake 15-18 minutes until lightly golden and toothpick comes out clean.  Set aside to cool.
To make frosting, use stand mixer.  Cream butter until fluffy.  Add vanilla and remaining chai spice blend.
Beat in powdered sugar in 1 C increments.  After each cup, add 1 T milk.
Pipe onto cooled cupcakes.  Garnish with bits of cinnamon stick.
Recipe adapted from "Vanilla Chai Cupcakes with Cinnamon Buttercream Frosting," 09/17/11, theculinaryenthusiast.net