Dulce de Leche Toffee Bars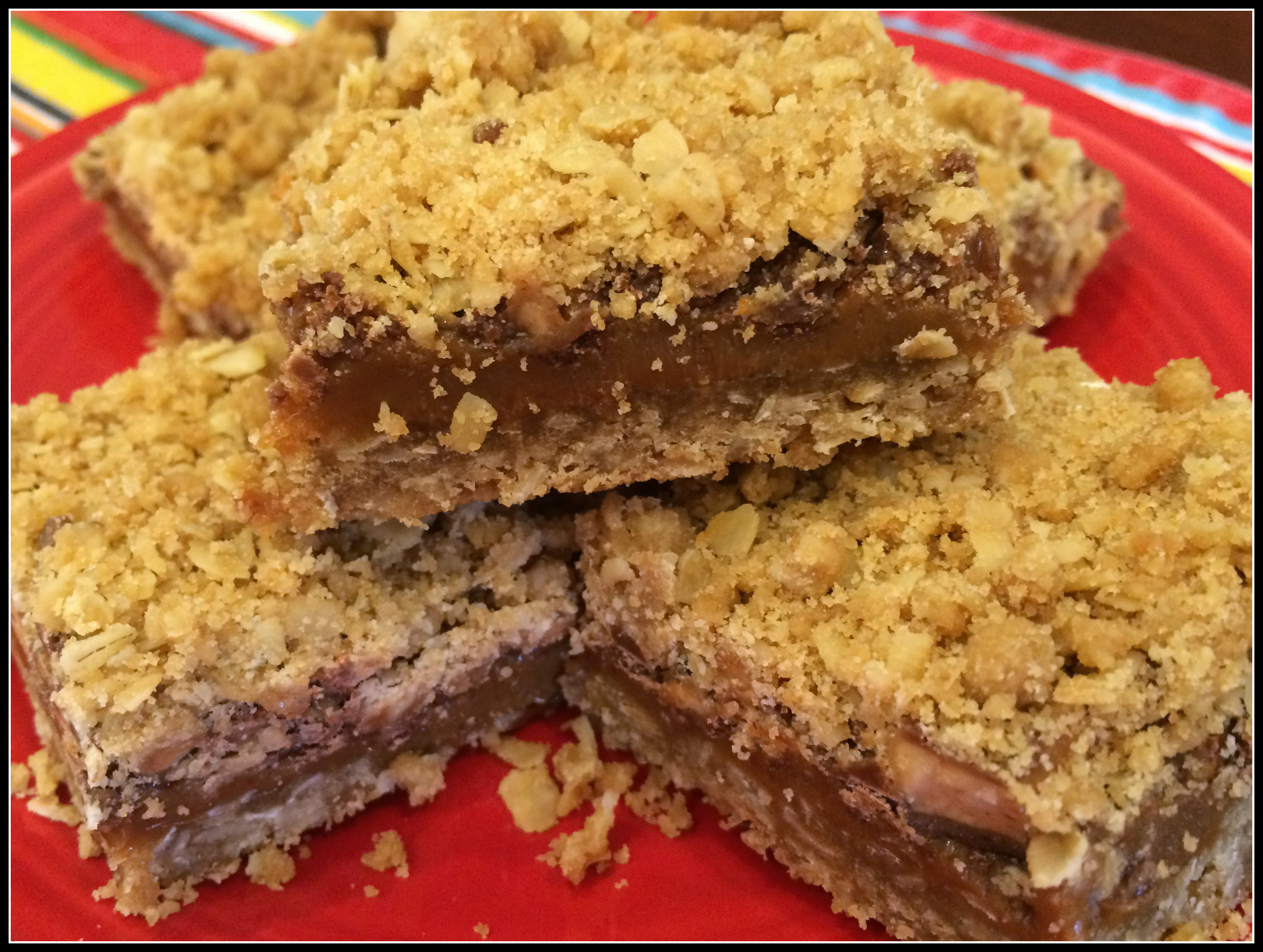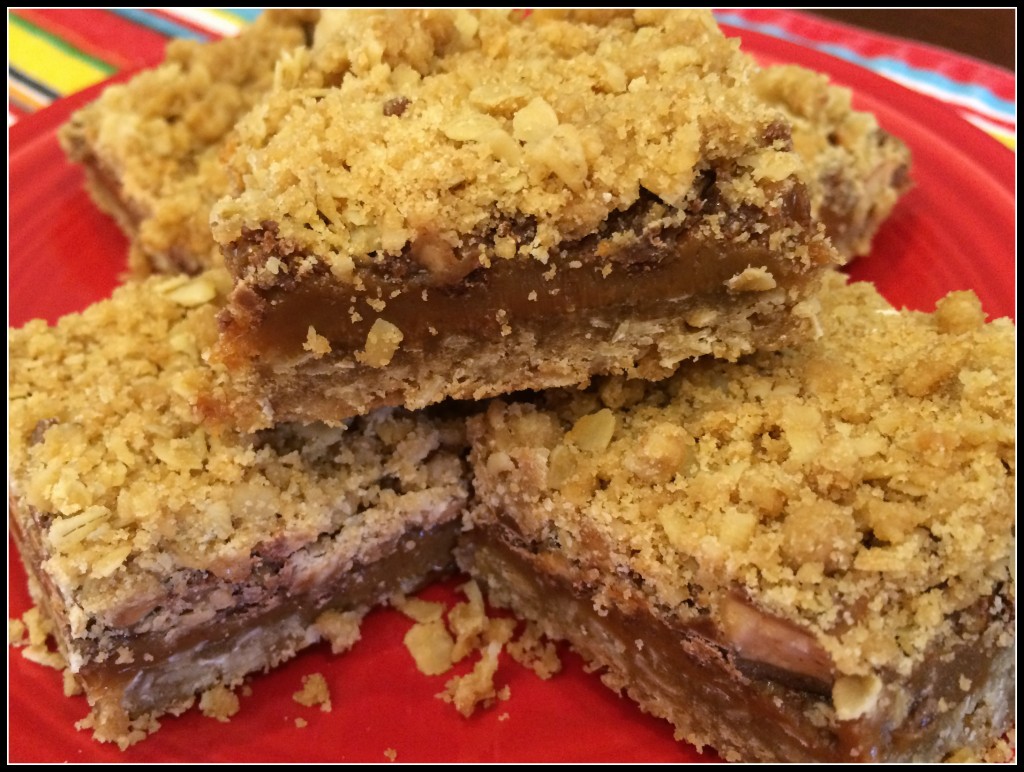 Dulce de Leche Toffee Bars are bake sale perfect.  Creamy dulce de leche is caramelized sweetened condensed milk you can make at home.  These bars are an easy treat, perfect for lunches or to enjoy with coffee when the house is quiet after kids start back at school.
Dulce de Leche Toffee Bars
Makes 24 bars
Ingredients:
1 14 oz can sweetened condensed milk (or dulce de leche if you can find it)
1 1/2 C flour
1 1/2 C oatmeal
1 C packed dark brown sugar
1/2 t salt
1 C (2 sticks) butter, softened
1 1/2 C chocolate toffee bars (like Heath or Skor)
Directions:
Turn can of sweetened condensed milk into dulce de leche.  I used the crockpot method by removing wrapper and placing the can in small crockpot.  After making 2 little holes in the can, I set in the crockpot and filled with water up to the rim of the can.  Turned crockpot on high for 7 hours, checking periodically.  The sweetened condensed milk becomes caramel in color.  I dumped mine into Ziploc bag and refrigerated.  Other options include boiling on the stove or buying premade dulce de leche.
Heat oven to 350.  Line 9×13 pan with parchment paper.
In large bowl, use pastry cutter to combine flour, oatmeal, brown sugar, butter and salt.  Mixture will resemble coarse crumbs.  This will be the shortbread crust.
Pour 3/4 of crust mixture into baking pan.  Press down gently.  Bake for 10 minutes.
While crust is baking, heat water to boiling.  Place dulce de leche in boiling for 5 minutes water to soften.  Get toffee bits ready.  Remove crust from oven.
Snip corner of bag and squeeze dulce de leche over bars.  Try to do it evenly, it's hard to spread around afterwards because it pulls up the crust.  Pour on toffee bits.  Evenly sprinkle on remaining crust.
Return to oven baking for 20 minutes.  Let bars cool.  Slice and serve.
Happy first day of school!
Recipe from bettycrocker.com, "Dulce de Leche Bars"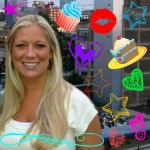 I'm a self-taught Betty Crocker. Food should be pretty, delicious and have sprinkles. Professionally I'm a clinical social worker. Follow me on Facebook and Pinterest- Sugar and Spice Baking Blog- for great recipes, amazing restaurants and culinary adventures.