Reeses Pieces Cookies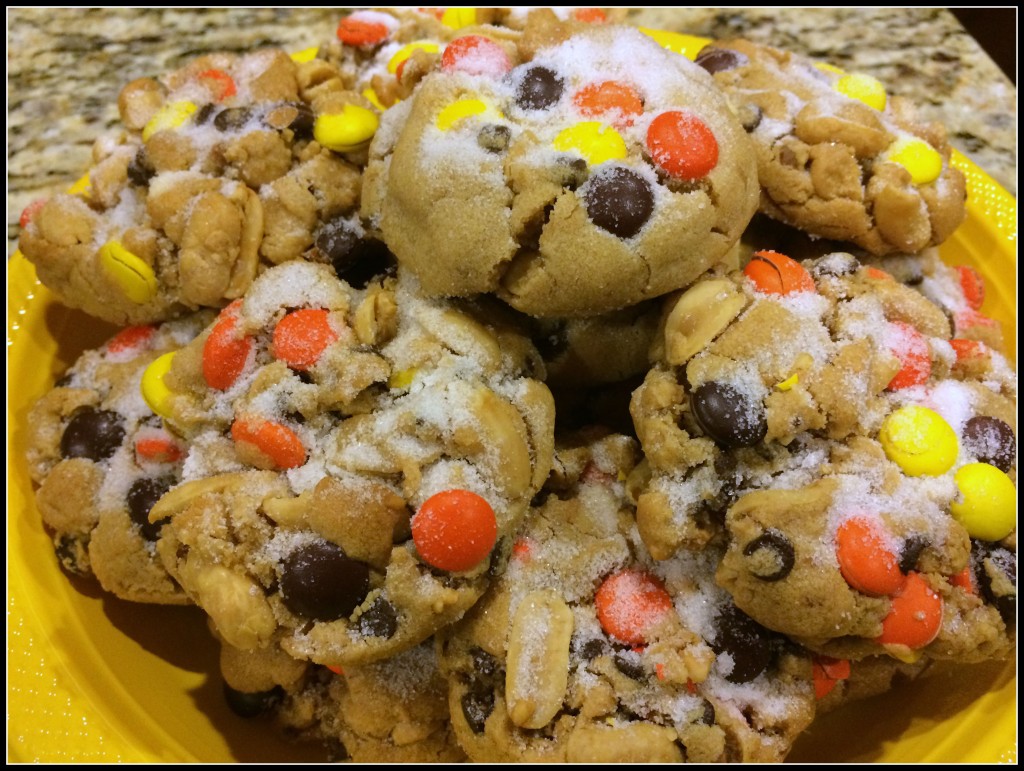 I made these for a friend's birthday at work because the colors are perfect for fall.  Reese's Pieces Cookies are a "souped up" version of Perfect Peanut Butter Cookies with loads of delicious extras.  (Did you like the food pun?  I thought it was hilarious).  Don't skip the shortening, it's part of what gives these beauties their crumbly texture.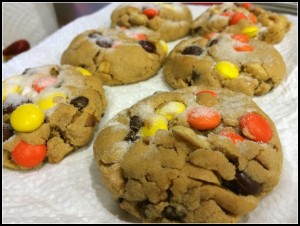 Reese's Pieces Cookies
Ingredients:
 Directions:
Prepare 1 batch Perfect Peanut Butter Cookies
Before you bake, dump in and mix additional ingredients.
Bake as specified but skip step the crosshatch.  These are so full of extras it won't work!
Sprinkle with sugar when they're still hot to keep the classic Peanut Butter Cookie appeal.
Peanut Butter Cookie recipe from Betty Crocker's New Cookbook, 1996 edition, page 121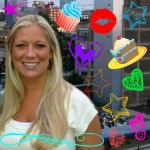 Anna Lookingbill
I'm a self-taught Betty Crocker. Food should be pretty, delicious and have sprinkles. Professionally I'm a clinical social worker. Follow me on Facebook and Pinterest- Sugar and Spice Baking Blog- for great recipes, amazing restaurants and culinary adventures.
Comments
---