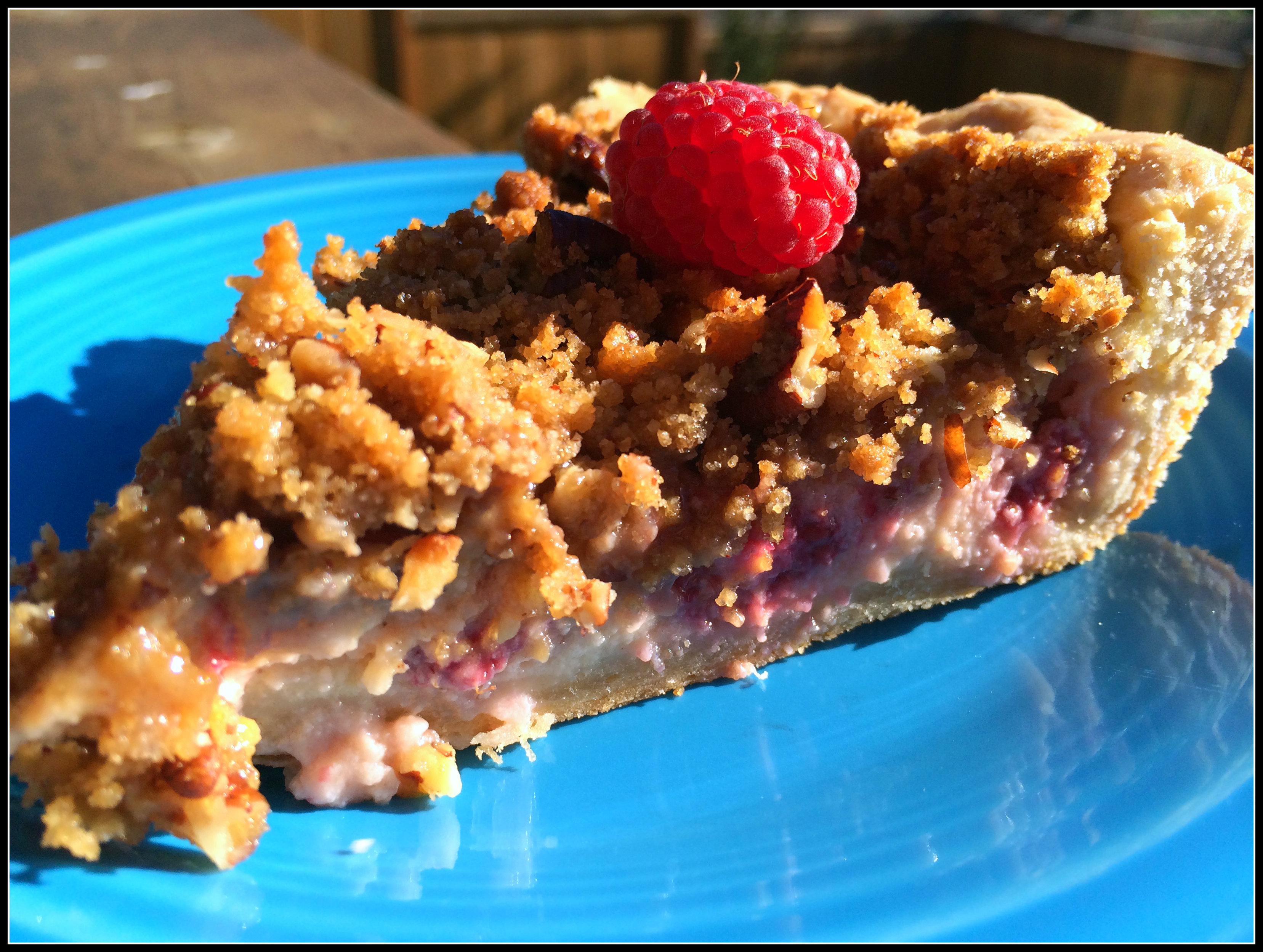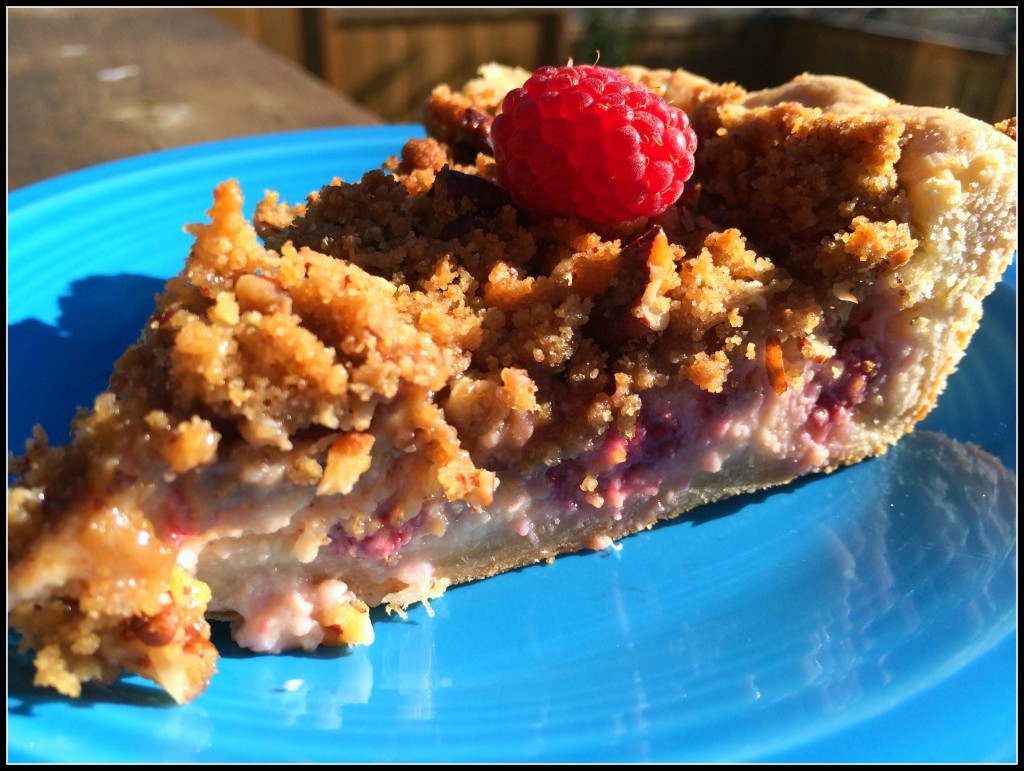 Raspberries are finally here!  My husband and I picked a whopping 14 pounds in an hour at Philbrook Farms.  While he is hard at work on a zillion jars of jam, I made a raspberry sour cream pie.
The pie features raspberries in baked vanilla custard with crumbly brown sugar pecan topping.  The recipe easily doubles to feed a crowd.  Feel free to split half blueberries or blackberries with raspberries.
Raspberry Sour Cream Pie
Ingredients:
1 9-inch unbaked pie crust
2 C fresh raspberries, washed
1 egg
2/3 C sour cream
1/2 C sugar
3 T flour
1/2 vanilla extract
Pinch salt
1/3 C cold butter
1/3 C flour
1/3 C dark brown sugar
1/3 C pecan pieces
Directions:
Heat oven to 400.
Beat egg until light colored.  Add sugar, sour cream, vanilla, 3T flour and salt.
Carefully fold in raspberries.  Mix gently.
Pour custard mixture into pie shell.  Bake for 30 minutes until center starts to set and puff up.
While pie is baking, make topping.
Use a pastry cutter to combine cold butter, brown sugar and 1/3 C flour.  When mixture resembles coarse crumbs, add pecan pieces.
Remove pie from oven after initial 30 minute baking.  Sprinkle with topping, bake 15 more minutes until topping is golden brown.
Serve pie warm or cold.  Garnish with whipped cream and a fresh raspberry.
Recipe adapted from "Raspberry Sour Cream Pie" from Allrecipes.com by Cathy M.